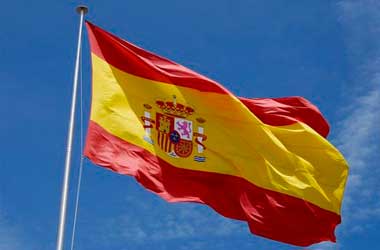 As many as 17 autonomous communities in Spain have reached an agreement to integrate each other's self-exclusion systems to ensure that player protection standards are maintained at both the local and national levels.
The autonomous cities of Melilla and Ceuta, who utilize their own gambling rules, also agreed to the deal. The agreement was inked at a recent meeting of the national Gambling Policy Council (GPC), which is headed by Alberto Garzon, Spain's Minister of Consumer Affairs.
The deal passed with a significant majority vote with Catalonia being the sole dissent. The Valencian and Basque communities abstained from the vote. Aside from Castilla la Mancha, requests for self-exclusion are registered within a list maintained locally.
The agreement now requires the communities to integrate their self-exclusion lists with the database maintained by the Dirección General de Ordenación del Juego (DGOJ), which is Spain's gambling regulator. The database, called the Registro General de Interdicciones de Acceso al Juego (RGIAJ) was launched in 2015.
The autonomous communities will now have to coordinate with each other to develop the necessary frameworks, both technical and regulatory, to begin the process of linking their self-exclusion lists to the national database.
DGOJ Provides 16-Month Timeline
The DGOJ has given the communities four months to develop this standard, which will require the final approval of the GPC before being launched. Once the new standards are approved by the GPC, the communities will have 12 months to fine-tune their respective approaches before full integration must be completed.
JDigital, an online gambling association, praised the soon to be integrated self-exclusion register, stating that it is a win for Spanish consumers. Up to 80% of all licensed online gambling operators in Spain are members of JDigital. The association noted that the operators themselves were the biggest supporters of the deal.
JDigital said that all of its members are already linked with the RGIAJ, which helps them spot potential problem gamblers and prevent them from gaining access to their sites. With the new integrated self-exclusion registry, JDigital stated that it will become even easier for them to comply with responsible gambling laws.
Spain to Tighten Up on Gambling Ads
Spain has made significant strides in the past few months to provide better security measures for its gamblers.
Spain notified the European Commission in July 2020 that they will be imposing strict advertising bans on gambling which will only be aired only between 1AM and 5AM to reduce gambling-related harms.
JDigital has already expressed their disagreement, calling the new restrictions as disproportionately restrictive.