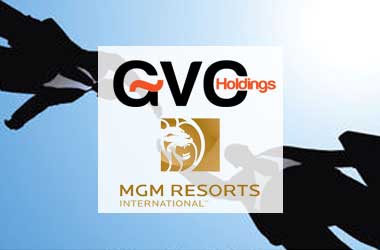 The Nevada Gambling Commission (NGC) has confirmed that the joint venture between MGM Resorts International and GVC Holdings to offer sports betting digitally has received preliminary approval.
First publicised in 2018, the joint venture has resulted in the launch of a mobile wagering platform called Roar Digital, which operates in the state of New Jersey through a partnership with the Borgata Casino in Atlantic City. BetMGM, their smartphone app was launched in September 2019.
The final recommendation from the NGC is set to be made this month; if approved, the current PlayMGM app will be replaced by BetMGM in Nevada.
The CEO of Roar Digital, Adam Greenblatt informed the Gaming Control Board of Carson City that its operations will be tailored towards Nevada. While MGM Resorts has a number of sportsbooks spread across their 10 properties in Las Vegas, all online activities will be managed by Roar Digital.
Greenblatt emphasised that Roar Digital will simply be a service provider to MGM in the state, adding that this model may not be the same for all states in which they operate. Roar will be geared towards serving the needs of each state; given that Tennessee requires a direct license to operate, Roar will hold the direct license and take on the responsibility for MGM's operations.
MGM and GVC put in $100 million each to launch the joint venture. MGM, in particular, has actively sought out partners for its operations in different fields: sports teams, entire sports leagues, as well as other businesses.
Sports Betting a Key Priority for MGM
According to Jim Murren, the Chairman and CEO of MGM Resorts, sports betting is a key priority for the company's growth. Their focus is to make sure that all of their customers have the option to be able to on sports. MGM is expected to work towards this in 2020 and ensure its customers are aware of the different ways they can place their sports bets. Grenblatt noted that the 7 million visitors MGM welcomes to Las Vegas each year means that there is a substantial loyalty to MGM brand.
In October 2019, a partnership was struck between MGM Resorts and Yahoo to use the Roar Digital platform to empower mobile sports betting, thus reaching a wide segment of sports bettors. Furthermore, MGM and Roar Digital have forged partnerships with a number of different companies, such as Boston's Fenway Park, the Buffalo Wild Wings franchise and the Boyd Gaming Corporation.