Sports Betting Predictions for Live / In-Play Sports Events & Matches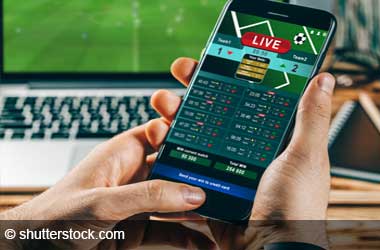 Live betting, also referred to as in-play, in-progress, or in-running betting, gives you the opportunity to place a bet on a wide variety of sporting events while it is underway.
In the past, a bet on an event or game had to be completed before it started and bettors were locked into the event until the end. Now, you can place bets on the fly thanks to the in-play betting feature while the game or match is in progress.
Live betting provides exhilarating and past-paced betting action that requires quick decision-making with odds that are updated in real time.
How Does Live Betting Work and how do we Predict?
Prior to the start of a game or match, an online bookmaker or sportsbook will set the odds for the event. However, instead of the odds being locked in for the duration of the event with bets that had to be made before the event even started, the odds can now change in real time based on what is taking place on the field or pitch.
The process of changing odds will vary from one bookmaker to the next, but it's usually calculated by a sophisticated computer algorithm on data from previous events along with data from the current event.
The betting options and odds for a specific event can change constantly, even up until the very last second of the match or game.
Placing Live Bets
Before you can make a live bet, you will first need to sign up with an online sportsbook that offers a live betting platform. Due to the immense popularity of in-play betting, you can easily locate an online sportsbook to enjoy a wide variety of in-play betting opportunities.
What's even more impressive is that most online bookmakers will give you the opportunity to enjoy live betting on the desktop version of the site or through a dedicated mobile app, allowing you to enjoy live betting while on the move with an Android or iOS device.
Simply login to your online sports betting account, navigate to the live betting feature, select your preferred sporting event, and place a bet.
In-Play Betting Odds
To fully understand how live betting odds are calculated, you will first need to understand how traditional odds are determined. A team of experts usually referred to as risk analysts, odds compilers or traders will provide prices that will always be based on a wide range of variables, known as the 'book'. Within this book, you will find the bookmakers commission, which is essentially what the online sportsbook will make from bets placed by players. The bookmaker's odds are specifically designed to attract bettors to the site while ensuring that bets are equally placed on both sides of the scale. In the same calculation, the bookmaker will also attempt to minimise their own risk on all bets placed.
As you can see from the above explanation, calculating odds is no easy task. However, there's usually loads of time to ensure it's calculated properly. Unfortunately, when it comes to live betting, there's no sufficient time to calculate the odds as everything needs to be done in real time. While the event unfolds, odds compilers also need to consider various factors that change every second in the game. Since the inception of sports betting, risk analysists have created unique algorithms to include historical data and a wide variety of other factors into their calculations. Over time, these unique algorithms eventually became automated, which allowed online sportsbooks to offer live betting as the calculations were performed instantly.
While you can sit and speculate what these algorithms look like and what they comprise of, online sports betting sites will never reveal this information to you. If an online sports bettor knew what the algorithms looked like, it could easily risk the profit margins of the bookmaker. However, it's safe to assume that an online sportsbook looks at pre-match odds, current positions and scores, as well as time remaining in the match or game to provide updated odds in real-time.
Can Live Betting Be Profitable?
The short answer to this question is yes. In-play betting can definitely be profitable. However, it's all too easy to gamble away your earnings and end up making a loss. Greed is by far the biggest enemy to any online bettors. Whether it's trying to double your winnings or simply attempting to chase your recent losses, green can cause chaos in seconds. There are thousands of online bettors that utilise live betting to make a profit.
However, most of these online bettors understand that a betting strategy is crucial to their success. Each of them also does hours of extensive research to ensure there are no surprises during the game or match. Live betting should, therefore, be performed in the same manner as stock trading. You will first need to understand the fundamentals that come with live betting and all the factors that have an influence on your bet. You should also ensure that you leave your emotions outside the realm of sports betting to increase your chances of being more profitable.
Live Betting

Events
Live Betting Strategies
If you are searching for one live betting strategy to assist you with making a profit, you are going to search forever. Even if you were to ask 100 live betting experts what they believe the best live betting strategy is, you will receive 100 different answers. There are tons of different betting strategies and variations you can use in live betting, and each of them will be different from one sporting event to the next. A live betting strategy will also differ greatly depending on the type of betting market you decide to use, ranging from moneyline betting to point spread betting.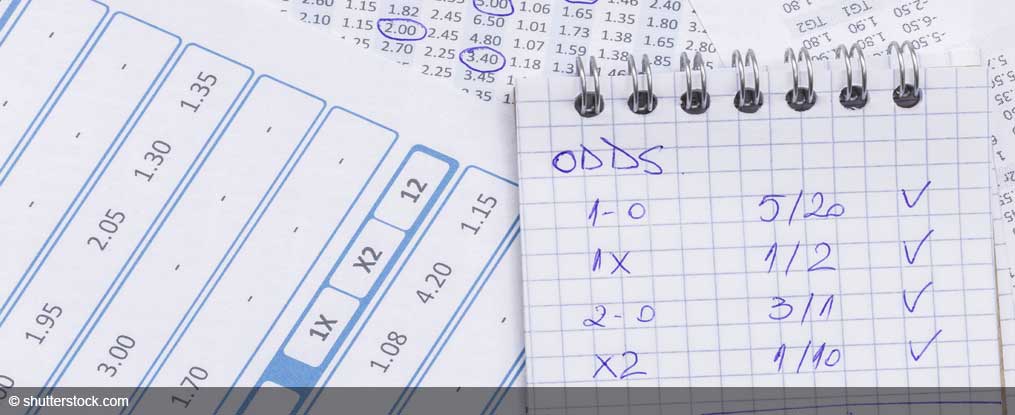 Another consideration you need to include is the fact that a live betting strategy needs to adapt to the real-time environment as well. This essentially means that your live betting strategy needs to consider the current situation at hand while being able to adapt to a completely different scenario in a matter of seconds once the game chances in front of your eyes.
Thankfully, some specific disciplines and principles will always be applied to a betting strategy to enrich their effectiveness, and the same will apply to a live betting strategy. For instance, you should always base your strategy on available data over emotions for a team or player. You should also avoid overspending and set aside a certain amount towards live betting each week or month. Do the necessary research before placing a live bet and ensure you look at the injuries before the start of any match or game.
The Benefits of Live Betting
The biggest advantage to live betting is undoubtedly the fact that you can make a bet while the match or game is underway and incorporate a live betting strategy at the same time. As previously mentioned, you had to place your bets before the event started back in the days and if a key player was injured or your team was simply having a horrible day, there was absolutely nothing you could do about it accept make peace with the fact that you were going to lose your bet. Fortunately, this all changed in recent years, and live betting experts now have the opportunity to further enhance their profit margins by placing additional bets during a live match or game to walk away with their pockets filled with cash. The live betting feature also comes equipped with the 'Cash Out' option, allowing you to cut your losses or lock your win long before the match comes to an end.
The Drawbacks of Live Betting
The biggest drawback when it comes to live betting is fear. You can also include doubt and uncertainty into the equation as all three of these factors can lead to you making horrible betting mistakes while a game or match is underway. During a live betting experience, bettors will always be faced with a constant shift in the landscape as the match or game unfolds. This will obviously lead to doubts and uncertainties in your decision-making process. For instance, let's say your favourite team is playing and you know they are the favourites to win, so you place a massive bet on the game. One the match starts, your team concedes a goal within the first couple of minutes. The fear of losing immediately becomes a reality.
However, you decide to stay strong and see how the rest of the first half unfolds. Suddenly, a second goal is conceded before half-time and uncertainty settles in. Before the second half gets underway, you place a bet on the other team to hedge your initial bet and to avoid losing money. However, during the second half of the game, your team starts scoring goals. You are now faced with more doubts as you can't decide whether you should place more bets on your own team or if you should have avoid the hedge bet completely from the start.
Another huge drawback to live betting is the fact that you need to make quick betting decisions in a high pressured environment. Prior to the start of a match, you have sufficient time to do your due diligence, hypothesise the potential outcomes, and analyse the numbers. However, when it comes to live betting, you need to make all these decisions in real-time while the match or game is underway. This can either cause you to miss golden opportunities or allow you to rush your bets that will eventually lead to inaccurate or bad wagers.
Another drawback to live betting for most bettors is not being able to maintain their betting plan that was formed before the match or game started. Most bettors have a clear strategy, system, or plan before a match. However, when that whistle goes off, the situation on the pitch might require a brand-new plan or strategy. Some bettors have the experience to adapt to the changes and bet accordingly. However, most bettors find the changes too drastic, and this can lead to poor judgements and horrible betting decisions.
Live Betting Sports Coverage
Every online sportsbook will come equipped with its own set of betting markets and unique features, separating one online sportsbook from the next. You will also notice that there are literally hundreds of different betting types available on every single sport offered in the live betting platform.
For instance, you can look forward to betting markets, such as moneyline, prop betting, handicap, point spread, teasers, parlays, game totals, and more. The wide range of sports that are covered in a live betting platform will vary greatly from one online sportsbook to the next. However, the most common sports covered in the live betting platform include:
Live Betting on Mobile Devices
There's no denying that tablets and smartphones are now an integral part of our daily lives. Therefore, it should come as no surprise that online sports betting sites are attracting players through their mobile devices to place a bet on sports. However, with the online betting market being as over-populated as it is, the easiest way for online sportsbooks to grab a player's attention is by offering more convenience than anyone else.
The latest and greatest invention that can assist with this is undoubtedly live betting. Whether you are using an iOS and Android operating system on a smartphone or tablet device, most online sports betting operators offer live betting as a feature these days, giving you the power to place an assortment of bets while on the move without having to visit your local sports bar or switching on your TV at home. You can even download dedicated mobile apps from online sports betting sites, making your live betting experience more reliable and safer than ever before.
You will even have the ability to claim promotional material from an online sportsbook through a mobile device as well as transact on your account without any unnecessary hassles or headaches. What's even more impressive is the fact that you can utilise the innovative 'Cash Out' feature within the live betting platform directly on your handheld device. So, what are you waiting for? Go test your betting skills on a live betting sportsbook today!