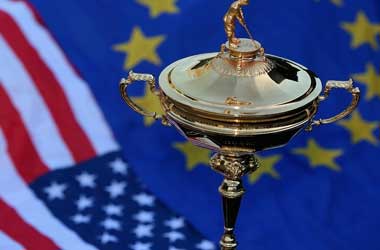 One of the most anticipated tournaments for golf fans every couple of years is the Ryder Cup. The 44th edition of the Ryder Cup is set to take place from Sep 29 to Oct 01 at the Marco Simone Golf and Country Club in Guidonia Montecelio in Rome.
The 2023 Ryder Cup will see Team USA travel to Rome to take on Team Europe. Each team will comprise of 12 players from which 6 players were selected automatically based on the points they accumulated and the remaining 6 were selected based on the captain's selection.
Team USA is the defending champions as they ended up winning the 2021 Ryder Cup 19-9 at the Whistling Straits golf course in Wisconsin, USA. However, Team USA hasn't won the Ryder Cup in over 30 years when it has taken place in Europe.
Will Team USA be able to make history this year and break the 3 decade jinx of not being able to win in Europe or will Team Europe continue to dominate at home and reclaim the Ryder Cup? Our betting experts take a closer look at the two teams, the players in both sides and the betting odds below.
Best Sports Betting Sites For Ryder Cup 2023
What Happened in 2021?
Team Europe entered the 2021 Ryder Cup as the defending champions after winning the Ryder Cup in 2018. Team USA went into the tournament at Whistling Straits with their youngest team in the history of the competition which we thought might affect their chances of winning the trophy back.
Team Europe was captained by Pádraig Harrington while Team USA was led by Steve Stricker who is a WI native. Although Team USA had a young team, eight out of their 12 players was ranked within the top 10.
Team USA dominated the 2021 Ryder Cup and ended up winning the tournament 19-9 which was the biggest victory margin in Ryder Cup history since 1975.
Ryder Cup 2023: Team Analysis
* Odds have been provided by BetOnline and are accurate as of 25/09/2023
Team Europe
Current Odds: +120
Team Europe will not be paying a lot of attention to the betting odds which have them as underdogs. They will know from previous history that they have dominated Team USA when they have played at home and will look to continue that trend and regain the Ryder Cup in Rome.
Team Europe do go in a lot weaker than they should be because some of their top players are not eligible to participate in the 2023 Ryder Cup. Missing in action will be the likes of Sergio Garcia, Lee Westwood and Ian Poulter. Garcia's absence will definitely hurt as he holds the record for having 28.5 points.
However, they still have a nice blend of youth and experience and can pose a strong challenge to Team USA if they play to their full potential. Luke Donald will captain Team Europe with the available talent that is on offer and look to regain the 2023 Ryder Cup.
Team Europe: Robert MacIntyre (rookie), Ludvig Aberg (rookie), Sepp Straka (rookie), Nicolai Hojgaard (rookie), Rory McIlroy, Shane Lowry, Matt Fitzpatrick, Justin Rose,Jon Rahm, Tommy Fleetwood, Tyrrell Hatton and Viktor Hovland.
Player to Watch: Rory McIlroy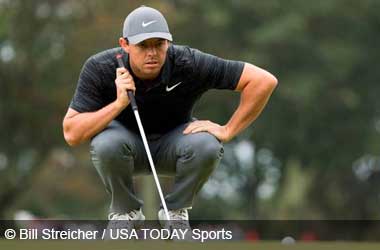 It's pretty hard to look past Rory Mcllroy when you talk about the Team Europe players to watch out for. The Irish star currently sits in 2nd place on the world golf rankings and finished 2022 ranked as the world's number one golfer.
In the absence of some of Europe's top golfers, Rory knows that it will be up to him to lead Team Europe in terms of leading by example and showing the rest of the field how it is done.
Rory has had pretty good success recently finishing in second place at the US Open and taking first place at the Genesis Scottish Open.
Team USA
Current Odds: -144
Even though the United States haven't won the Ryder Cup away from home in over 30 years, the sportsbooks have Team USA as the betting favourites for the 2023 Ryder Cup. Our betting experts think that there are two main reasons for this. The first one is that Team USA comprises of a number of talented and formidable players and should get the better of Team Europe at least on paper!
The second reason is the Team Europe will not be playing at full strength due to the fact that a number of European players who were part of the LIV Golf league are not eligible to be a part of the 2023 Ryder Cup. Zach Johnson who led Team USA to win the Ryder Cup in 2021 will captain the team once again.
Team USA: Sam Burns (rookie), Brian Harman (rookie), Wyndham Clark (rookie), Max Homa (rookie), Scottie Scheffler, Xander Schauffele, Patrick Cantlay, Justin Thomas, Brooks Koepka, Collin Morikawa, Jordan Spieth and Rickie Fowler.
Player to Watch: Scottie Scheffler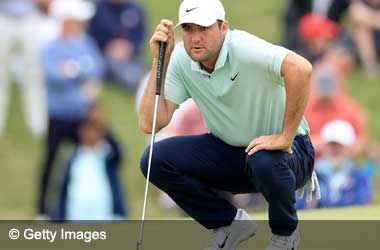 Team USA is filled with a bunch of top golfers but it is hard to look past Scottie Scheffler who currently sits at number 1 on the world golf rankings. Scheffler has been pretty dominant in recent years and finished 2022 in second place on the world rankings.
The 27 year old has had a pretty decent run in 2023 with strong performances at the U.S Open (3rd place) and T2 at the recent BMW Championships which took place in August.
Scheffler likes the challenge of being tested at a very high level and will have the opportunity to shine at the 2023 Ryder Cup and see if he can help make history and break the 30 year old jinx for Team USA.
Our Prediction
Our betting experts have taken into consideration that Team USA hasn't been able to win the Ryder Cup away from home in over 30 years. However, we are still going to back Team USA to beat Team Europe at the Marco Simone Golf and Country Club and win the 2023 Ryder Cup.
We don't expect it to be a one sided tournament in favour of Team USA like it was back in 2021. We do believe Team Europe will provide a bigger challenge this year even though some of their top players will not be playing. We think the overall experience and quality of talent that Team USA is bringing to the 2023 Ryder Cup will prove to be a little too much for Team Europe and blow them away with the overall results!