Online Golf Betting Sites – Legal Sports Books and Golf Betting Sites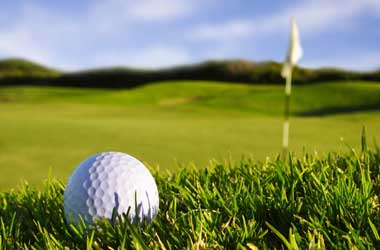 Golf is a game that is played across the globe by both fans and professional players. It's a game that requires precision and concentration and is played by amateurs and professional athletes, both competing for prizes and titles throughout the year.
Most people believe that golf is an easy sport to learn, but in reality, not everyone is great at golf. The main objective of golf is to hit a ball with a range of clubs and get it into a hole on the green with the lowest number of strokes.
Golf is enjoyed on a course, and the green area of the course is referred to as the fairway. A typical course will consist of 18 holes, but golfers will usually play a 9 hole course twice in a day to make up 18 holes.
Golfers will start play by standing on a teeing green while aiming the golf ball towards the putting green. The putting green is the area where the hole and flagstick are located. The length from the hole to the teeing green varies greatly from course to course, and in most cases, the putting green might not be visible from the teeing green. Each golf course will have different lengths of grass or turf located on either side of the fairway to make the game more difficult.
However, on the putting green the grass is much shorter to make putting more convenient. The course also features additional hazards such as lakes or sand dunes, and should a golfer hit the ball into one of these hazard areas, and they will have two options available to them. The first will be to make the next swing from the hazard area, and the second will be to hit a new ball next to the hazard area. However, should the second option be chosen, the player will incur a one-shot penalty on the scorecard. The player with the lowest score at the end of 18 holes is declared the winner.
List of Sports Betting sites accepting players from the USA:

In my article, I will take you through the most popular golf events that bettors tend to wager on, give you a list of different golf betting types and briefly explain each of them, and provide a couple of useful tips and strategies you can use when betting on golf. In addition, I will also take a closer look at the legality of golf betting at legal online sports betting sites, include the most common questions surrounding gold betting, and explain why I believe golf is one of the best sports to bet on.
Some of you might already be self-proclaimed betting experts and merely on the hunt for the best legal sportsbooks to make some money. For those that fall into this category, I've already completed the necessary research and leg work, and placed my list of the best online golf betting sites above.
Popular Golf Events
There is a vast range of incredible golf events throughout the year, stretching from the Masters through to the Wells Fargo Championship. Each of these tournaments provide plenty of betting action to bettors from around the world as they closely watch the best players in the world compete against each other. I have included my top tournaments to give you an idea of the action you can look forward to when it comes to betting on golf:
The four majors (The Masters, US Open, British Open, and US PGA Championship) are considered the Crème de la Crème of gold events. They are the best and biggest golf tournaments in the business. It's for this reason that bookmakers will usually pay out more, and offer more bet markets, bet types, and much better odds. For bettors, these are also the most exciting when it comes to betting as you'll see the best in the industry compete against each other.
Although winning a standard tournament isn't the same as winning a Major, it's still considered the most lucrative golf tournament. The PGA tour is often considered the fifth major as it comes with the largest prize pool in golf. The tour is made up of several events throughout the year that professional golfers can compete in. PGA tour betting is also a massive attraction for bettors. The top 125 players in the money are automatically featured on the next tour the following season.
Established in 1972, the European tour had 45 events during 2016. Although the European tour is struggling in the shadow of the PGA tour, it still provides plenty of betting opportunities for bettors throughout the year.
There's also plenty of other prestige golf tournaments outside the above-mentioned tournaments that the PGA organise. These include the Ladies Professional Golf Association, The European and PGA tours for seniors, along with the FedEx Cup, The Ryder Cup, and the President Cup.
Different Golf Betting Selections
There are a plethora of different golf bets that bettors can utilise to make money. Most people are well-aware that online sports betting sites offer an abundance of soccer, baseball, basketball and American football bets. However, they are not aware that golf provides the same number of bets in major golf tournaments. The days of purely betting on the outright winner is behind us, and you will encounter a wide variety of golf bets to make the sport even more exciting.
To Win Bets
Win Bets are usually the type of bet that you will most likely be the most comfortable with as you only need to predict which golfer will win a particular tournament or round. The premise behind this type of bet is extremely simplistic, and the biggest reward is that they normally pay better than even money. Selecting someone to win from a large field of players is quite difficult, and it's for this reason that bettors will handsomely reward you if you are correct. For instance, in most upcoming tournaments you will see the favourite listed as +600. This means, if you wager $100 that the golfer will win, you will see a profit of $600.
Versus the Field Bets
This type of bet will normally come into play in the later stages of the tournament when there's a clear favourite to win the tournament, leading by a decent margin. You will essentially be betting that anyone else, other than the favoured golfer, will win the tournament.
For instance, Rory McIlroy is in front by four strokes as he goes into the last round. You will then bet that anyone else, except for Rory McIlroy, will win. In the majors, you will witness more vs the field bets at the start of the tournament.
Sportsbooks will group golfers together based on the nationality or rank and offer bets vs the field. For instance, Henrik Stenson, Justin Rose, Sergio Garcia vs the field. This bet was offered at 8 to 1. Basically, if you bet $100 on the three golfers, you would need Stenson, Rose, or Garcia to win the tournament. Should any of the golfers be victorious, you will profit $800.
Head to Head Matchups
These types of bets are both exciting and a great way to make money when you have a strong read on how each golfer will paly. The sportsbook will basically select two golfers, and bettors simply pick which one will beat the other. You can find head to head matchups on overall tournament standings and individual rounds.
Futures
Future bets are the most popular bets in any kind of sport. They are bets that take an extended period to decide the winner. This type of bet will indicate who will win the President Cup or PGA tour. Future bets are very simplistic and provide an extremely high payout when you are correct. Future bets are available all year round, but bettors tend to make them before the start of a tournament as the odds are far better.
Golf Betting Tips and Strategies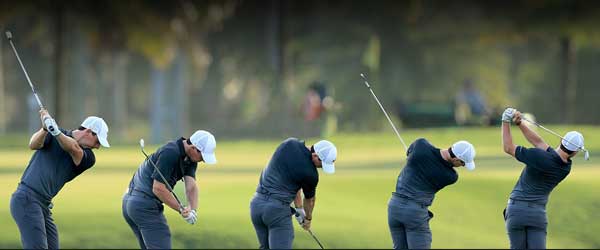 Now that you have a better understanding of the types of golf bets, it's time to offer you valuable tips and strategies to ensure you make a winning bet as opposed to a losing one. There are several factors to consider before placing a bet in golf, and I have included the most important that you will need to examine that changes on a weekly basis.
Understand the Different Courses
If you had the opportunity to play a round of golf, or more importantly, different courses in your lifetime, you will be well aware that not all golf courses are the same. In fact, they differ completely from one course to the next. This plays a significant role in placing a winning bet as different courses will require different skill sets to become a winner. If a golfer is accurate off the tee, they will do better on a golf course with extremely tight fairways. If a golfer is a brilliant putter, they will excel on golf courses with fast and challenging greens. Knowing which golf course requires accurate and crisp ball-striking over which requires great lag putting or excessive length will greatly assist you in making a winning bet.
Factor in the Weather
Weather will make things equally easier or more difficult for every golfer, as not every golfer will respond the same when weather conditions are changing. A golfer's skill sets and attitude will need to be considered, especially when the going gets tough. Certain golfers might not enjoy playing in cold weather and will not be as determined and focused on those muddy and wet weeks filled with cold temperatures. However, you will also get golfers that embrace any weather conditions you throw at them. To make a winning bet, you will need to distinguish which golfers will be affected in which weather conditions to have an extra edge when placing your bets.
Be careful of Media Hype/Big Names
This is considered the most important aspect when it comes to betting on golf. Most casual bettors will usually bet on the household name. However, this is exactly what you will need to avoid at all cost. Winning consecutive tournament is difficult. When a renowned golfer wins a tournament, their odds of winning the next event is much worse for bettors. You will need to avoid picking a golfer at 10 to 1 purely because they won the previous tournament.
Legality of Golf Betting
Bettors from across the globe can easily place a bet on any of the major golf tournaments throughout the year. However, those that are situated in certain countries will first need to do the necessary research to ensure that betting on golf online is allowed. Fortunately, if the laws in your country prohibit online sports betting, there are several ways to continue betting on golf thanks to offshore online sportsbooks that offer their services to players around the world. The only downside to these offshore establishments is the most of them are merely trying to steal your money, and knowing which are legal and legit as oppose to rouge can be confusing, especially if you don't know what to look for.
It's for this reason that I completed the necessary legwork and research and provided you with a list of the best legal sportsbooks where you can bet on golf so that you don't have to. Each of my recommended sportsbooks listed above pays their players in a timely manner, offer some of the most competitive odds in the industry, use a stellar customer service centre for any issues or queries that might arise, and include some of the best bonuses and promotions that you can take advantage of. In addition, they are also licensed and regulated by world-renowned jurisdictions that ensure fairness and trustworthiness.
Conclusion
Betting on golf can be an extremely profitable experience if you manage to find an online sportsbook that offers both competitive odds and a wide variety of betting markets. Golf is renowned for its unpredictability, and the best way to counter this is by staying up-to-date with the latest player statistics, and knowing the sport inside out. This will ultimately lead to more winning opportunities if you can transform your golf knowledge into long-term profits.
Golf

FAQ Section
How many golf tournaments are available each year?
What are eagles, birdies, pars, and bogeys in golf?
Why I Would Recommend Golf Betting