Athletics Betting – Best Online Sportsbooks for Legal Athletics Betting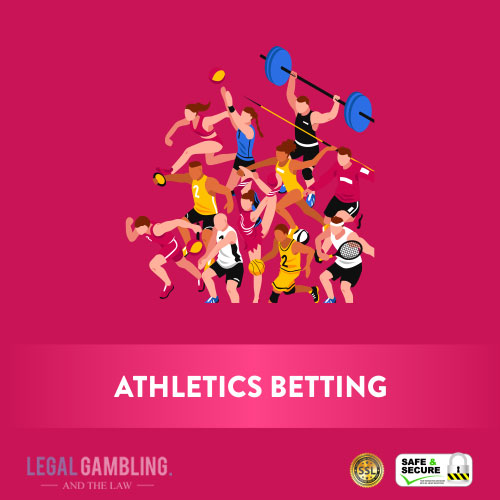 Athletics is not a single sport but rather a collection of competitive sporting events that often take place together, which is the main reason why betting on athletics is very exciting.
This sport is often called the "mother of all sports", as it dates back to prehistory.
Furthermore, some of the ancient empires such as Ancient Egypt and Ancient Greece hosted various competitions that revolved around some of the athletic events that are popular even in modern times.
There are four basic events in this sport that are further expanded into sub-events — walking, throwing, jumping and running.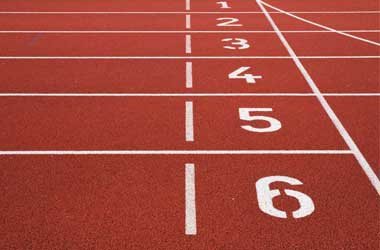 Some of the most popular competitions in athletics include race walking, track and field events (track events include relay races, hurdles, sprints, middle distance races and long distance races; field events include various sorts of jumps and throws including long jump, triple jump, pole vault, javelin throw, hammer throw and more), marathon, and others.
If you are interested in betting on this sport and want to understand athletics a bit better, we comprised a list of popular athletics events, various betting options on athletics, and many tips and tricks for placing bets. Finally, we covered the legal aspect of betting on athletics and answered some of the most frequent questions related to athletics and betting. Read on!
List of Sports Betting sites accepting players from the USA:
Our team that comprises sports betting experts and athletics aficionados decided to come up with a list of online sportsbooks which offer this sport. Although there are dozens of sites offering athletics betting, only a couple of them are actually worth your attention as they offer not only the best odds but also the best overall user experience. Check them out!
Popular Athletics Events
Modern-day athletics competitions are very frequent, with many of them being available at online betting platforms all the time. However, the two most popular athletics tournaments in the world are the World Championships in Athletics (also known as the IAAF World Championships) and the Olympics Games. In fact, athletics has been a part of the Summer Olympics ever since the founding of the modern Olympic movement in 1896.

The World Championships in Athletics
The World Championships in Athletics was actually created as a response to a dispute that took place within the Olympics Committee when they decided to exclude the men's 50 km walk from the Olympics. Therefore, The World Championships of Athletics officials decided to start hosting athletic competitions which are not related to the Olympics in any way. The competition takes place biennially, and it is the single most popular event that focuses only on athletics.
There was a total of 16 official World Championships in Athletics, and the number of events increases with every upcoming championship. The first official World Championships in Athletics had a total of 41 events, while the upcoming one in Qatar will have 49 of them.
These championships gave birth to some of the athletes that became very popular worldwide, such as the legendary Jamaican sprinter Usain Bolt who currently holds the record for the most gold medals in the World Championships. In fact, Bolt has a total of 11 gold medals, 2 silver and 1 bronze medal across three track and field events, resulting in 14 medals in total.

The Summer Olympics
Being the most popular event in the world, the Summer Olympics is probably the competition where athletics gets the most publicity. As a matter of fact, athletics was a part of the Summer Olympics ever since 1986, while some historians even dare say that these two were never really separated, even in the ancient Greek Olympics.
Apart from gymnastics which is the ultimate king of the Olympics, the most popular sport during this competition is definitely athletics, with swimming coming second and soccer coming third. That being said, the highlight of every Summer Olympics is 100-meter final sprint, according to most of the sports fans around the world.
The United States is the country with the most medals in athletics — 795 medals across all events. They are definitely the most successful country with many professional athletes. The second most successful country was the Soviet Union, with a total of 193 medals.
Usain Bolt is the record holder at the moment for both the 100 meters and 200 meters. Furthermore, he and his Jamaican team hold the record for the fastest 4×100 relay race. Other record holders are Wayde van Niekerk for 400 meters, David Rudisha for 800 meters, and more. What is interesting is that the majority of records for track events were set in the past two decades, which is an extremely important fact for sports bettors who place prop bets.
On the other hand, some records in field events have been set a long time ago and are very difficult to beat. For example, Bob Beamon set the long jump record back in 1968, and nobody managed to beat it in the Summer Olympics.
Different Betting Options For Athletics
Before you proceed to bet on athletics, you need to take one thing into account — this is a complex but very entertaining activity. Its complexity stems from the mere number of events that are covered by the term athletics. Therefore, the first thing you need to do is prepare well for betting on those events. First things first, let's dive into some of the most popular types of bets, as well as some of the most interesting ones.
Winner Bet
All athletics events must have a winner, so placing your bet and trying to predict who the winner will be is perhaps the most common type of bet in athletics. For example, if you want to bet on 100m sprint, then you will need to make a guess on who will be the first player to cross the finish line. Now that Bolt is out of the game, things are very relative as no runner is considered favorite at the moment.
Since athletics competitions can consist of several qualifying events and one main event, you can further bet on who will win a medal in the event of your choice. For example, a sprinter could win in a qualifying race, but fail to win a medal in the final race. If you bet on him or her winning the medal, you will lose your bet. However, if you place your bet on them winning a single race, and they do, you will receive a reward.
Eachway Bet
An eachway bet is a type of bet where you actually make two bets at once. The primary bet is guessing who will be the winner, and the second bet is guessing the finishing place of some competitors. The bet pays out if you get either of them right.
Place Bet
This bet is also one of the basic bets in athletics where you get to pick one competitor and guess the place he would end up on. If you manage to get it right, you will be adequately rewarded for your effort.
Prop Bets
The real fun begins once you get to the prop bets section, as there are dozens of possible bets that you can make here. For example, one of the most popular bets among athletics lovers is whether the World or Olympic Record will be broken in the upcoming competitions. Records are often very important in athletics as punters love placing that type of prop bets. Speaking of records, you can also bet on whether an individual athlete would break a personal record or reach a certain milestone in their career. You can also bet on entire countries and try to guess if, let's say, Russia would receive more medals than Britain.
Betting Tips and Strategies On Athletics
Athletics is a great way to become a jack of all trades but master of none, and end up not winning any money. Therefore, instead of placing bets on every single event, try focusing on just one and explore the possible bets within that event. You need to understand that athletics competitions include dozens, if not hundreds of competitors, and each one of them is unique in one way or another. It takes a lot of research and understanding of each event to master betting on athletics.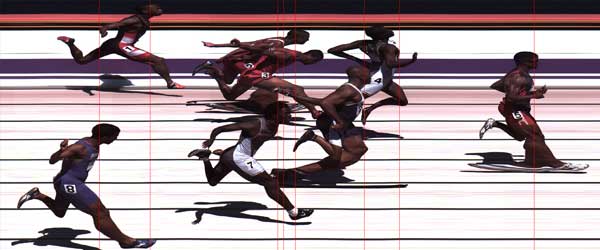 Narrow Down Your Choice
Moreover, narrowing down your choice of events will likely minimize some unforeseen consequences. For example, a competitor may have had knee surgery recently, and if you did not do your research properly, you might end up betting on them and losing the bet.
External Conditions
You also need to take into account some external conditions when placing bets. For example, some athletes would perform better if the weather condition suits them. Although the Summer Olympics and other competitions are held when the weather is dry and relatively hot, other factors such as humidity and wind may significantly impact the performance of some athletes.
Qualifying or Final?
Another great thing you should pay attention to is whether an event has a qualifying round. For example, if a 100 m sprint consists of a couple of qualifying races and one final race, you will have the opportunity to observe runners and get an insight into their abilities by watching qualifiers. These should help you make a decision when you place a bet on the final race that includes all the best runners who managed to qualify for the finals.
Stick to Major Competitions
In the end, one of the best pieces of advice we could give you is definitely the following — stick only to the major competitions. That way, you will be sure that all athletes will do their best in order to achieve great results. On the other hand, in competitions such as the Commonwealth Games and European Championships, some athletes may opt not to give their maximum as they would save the best performance for the Summer Olympics or World Championships. In other words, no matter how good of an assessment you make, it may turn useless in minor athletics sports events.
Legality of Betting on Athletics
Betting on athletics is legal in every country where sports betting is legal. Athletics events are seasonal, so betting on this sport is popular only before or during certain competitions. If sports betting is legal in your country of residence, chances are high that sportsbooks are going to offer bets on this sport right before popular tournaments.
Conclusion
To sum up, placing bets on athletics is not a complicated process, as all you have to do is find a suitable online betting platform and sign up. Now that you know how it works, your chances of actually winning a bet have probably increased a bit. Once your favourite athletics events begin, make sure to open the platform of your choice and do your best to make your guesses right so that you can be adequately rewarded for your effort!
Athletics

FAQ Section
Is it profitable to bet on athletics?
What events are a part of athletics?
How often do athletics events happen?
How do I start to place bets on athletics?
What is an alternative to athletics betting?
Is it legal to bet on athletics?