Bowls Betting – Top Legal Sportsbook For Bowls Betting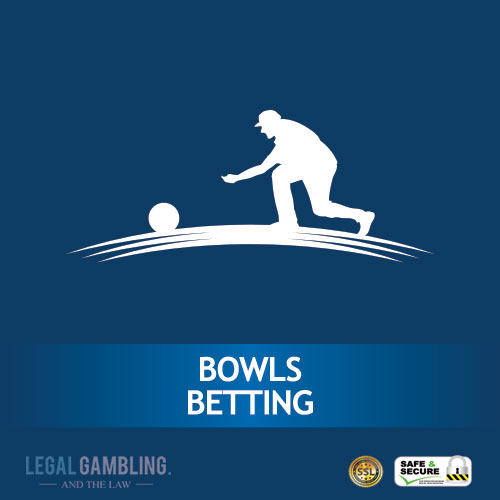 Bowls is a sport similar to bowling that's played on a grass surface. The object of the game is to roll a bowl as close as possible to the smaller ball that's positioned near the end of the field.
The game is played on a close-mown grass field called bowling green which can be either flat or uneven. While the game of bowls is typically played outdoors, there are plenty of bowls events that take place on indoor grass fields or fields with an artificial surface.
The game can be quite entertaining, regardless of whether you're playing it or just watching the coverage on TV. Of course, betting on a game of bowls can always add a little more excitement.
Bowls is an old English game which is believed to originate from the 13th century London. Southampton Old Bowling Green is the oldest bowls field out there that was first used in 1299.
Not many people know the rules of bowls, as the sport is primarily played in English-speaking countries like the UK, Ireland, Canada, USA, Australia and New Zealand. Nevertheless, the rules are quite simple and easy to understand. So, here is the quickest way in which we can explain the rules of bowls.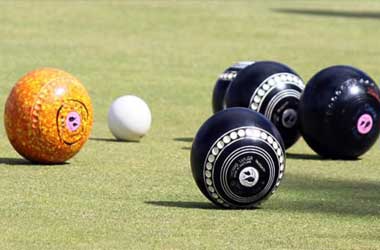 The first player throws the smaller ball called "jack" at the other end of the green and sets it as a target for the players of both teams. Once the jack is in place, the players take turns at throwing large bowls as close to the jack as possible. After each player or a team has thrown all their bowls, points are awarded based on the distance between the bowls and the jack. Of course, there are a few more rules and exceptions that you need to be familiar with if you want to play bowls, but this is more than you need to know when it comes to bowls betting.
The game can be played in singles, pairs, triples, or fours. While bowls isn't quite as popular as other English sports like football and tennis, it still remains frequently seen on online sportsbooks and betting sites.
List of Sports Betting sites accepting players from the USA:
You can place bets on bowls matches at many online betting sites. However, in order to have the best possible experience while wagering on this sport, you should only go to top-rated sportsbooks. Our experts have compiled a list of websites where you will enjoy the most favourable odds and betting options for bowls competitions. Scroll up to see them.
Popular Bowls Events
Bowls competitions are not as frequent and widespread as those of some other more popular sports, but there are a few bowls tournaments that attract big crowds and which are commonly enjoyed by bettors. Here, we will mention some of the highest-ranking bowls competitions that you will have a great chance of seeing on your favourite sports betting sites.

World Indoor Bowls Championship
The World Indoor Bowls Championship is one of the largest bowls competitions in the world. The championship is international, which means that players from all over the world are welcome to qualify.
The first championship was held in 1979 and it's organised once a year, every January.
From 1979 to 1987, the tournament was held in Coatbridge, Scotland. The venue was briefly moved to Alexandra Palace in London before being held in Preston for ten years. Since 1999, the World Indoor Bowls Championship is taking place at the Potters Leisure Resort, Hopton on Sea, Great Yarmouth, England.
While the competition included only men's singles event at first, today there are also women's singles, as well as men's doubles, women's doubles, and mixed doubles events. The most successful player in the history of the competition is the Scotsman Alex Marshal who has won 14 titles, 6 of which he won in singles. The next World Championship is scheduled for the beginning of next year.

World Bowls Championships
Apart from the fact that it's held outdoors, World Bowls Championship differs from the indoor one in a sense that it is held every four years and that it's the competition between nations and not between individuals. Also, triples and fours are added to singles and pairs. There's a medal for each event, but there's also an award for the best overall team at the championship.
The tournament was first held in 1966 in Melbourne, Australia. Since 2008, the events for men and women are organised together. The best men's team wins the Leonard Trophy, while women compete for the Taylor Trophy.
The most successful nation so far is Australia that has won 29 gold medals, followed by New Zealand (21), Scotland (19) and England (18). The next World Outdoor Bowls Championship is scheduled to start on May 23, 2020, and it will be held at the Broadbeach Bowls Club in Broadbeach, Australia.

Commonwealth Games
The Commonwealth Games are a competition between the nations of the British Commonwealth. The sports which are included are typical for these countries and are rarely played anywhere else. These are netball, rugby sevens, squash and of course, bowls. The next Commonwealth Games are scheduled to start on July 27, 2022.
Other popular bowls competitions include the Asian Pacific Bowls Championships, World Singles Champion of Champions, and the World Cup Singles.
Different Bowls Betting Selections
Bowls are far from the obvious choice when it comes to sports betting, but we have seen the stranger and rarer sports than this one that are interesting to bettors. This sport is also ideal for throwing in a few wagers while there's not much going on elsewhere.
Considering that it's not available on many online sportsbooks, you would be surprised at how many betting options there are for bowls. Here, we will name and explain some of the more common ones.
To Win Outright
This is one of the simplest bets that you can make for bowls competitions. With outright winner bet, you will be guessing which participant, team, or a nation will end up as the winner of the event. There are usually over 30 competitors at each tournament, so guessing the winner can be difficult, but this is also the reason why the odds for this particular bet are relatively high.
Depending on the sportsbook you decide to place your wagers on, the outright winner bets can be taken prior to the start of a tournament, or during it.
Match Winner
Just like with any other sports bet, bowls betting allows you to choose the winner of any given match. Before the match, the sportsbook will prepare odds for each of the participants. The draws are not possible in bowls, so you will only be guessing which player/team wins.
The final outcome is all that counts here, so it won't matter whether someone wins in straight sets or if the match is decided through a playoff. Some sportsbook will have this type of bet available for in-play betting.
Winning Margin
There are two ways in which you can go about the winning margin bets. First, you can wager on the set margin. Since most bowls matches are played in the best-of-three sets, these bets are basically like guessing the correct score — the matches can finish 2:0, 2:1, 1:2, or 0:2. The more exciting bet of the two is the winning margin bet which involves guessing by how many points a player/team will win a set.
Match-Ups
This type of bet is similar to outright winner, but instead of picking the final winner of a tournament, you get to choose which player/team will perform better than the other in a particular game. For example, if the match-up is between Australia and Scotland and you bet on the Aussies, all they need to do is place higher than Scotland at the competition.
End Winners
End winner bets are available only on sportsbooks that offer live betting. Here, you get to choose who wins the first or the next end.
Bowls Betting Tips and Strategies
If you're a novice bettor, here are some useful tips and tricks that you should take into consideration before betting on bowls.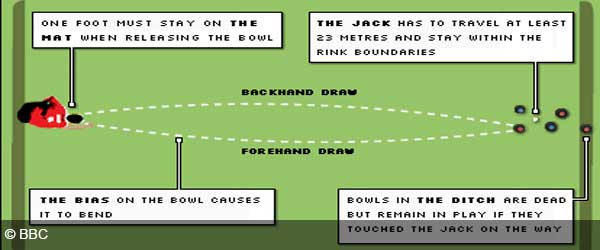 Pay Attention to the Draw
Bowls are usually played in an elimination format. That means that there are no group stages, and once you lose, you're out of the tournament. If you're betting on the outright winner, you should take a careful look at the draw and see which players your favourite is likely to face as he or she progresses.
Outdoor and Indoor Difference
Bowls are played either in the closed indoor conditions or outdoors. While this doesn't seem like much of a factor, some players are simply better at different conditions. Check the favourite conditions of each player and try to base some of your bets on that.
The Number of Sets
The number of sets in bowls can either be best of three or best of five. The smaller number of sets means less margin for error, and it's also where the underdogs have greater chances to make an upset. The longer the match lasts, the more likely are the favourites to prove their ranking and win.
The Match-Up History
Sports betting isn't simply based on luck, and bowls betting is not an exception. The most successful bettors know the sport in and out and are familiar with each of the participants. If you're betting on match winners, consider the match-up history between the players and don't just look at the odds.
Legality of Bowls Betting
Bowls betting is legal in every country or state where sports betting is not prohibited. If you're allowed to bet on sports like football, soccer, basketball, and tennis, the same law applies for bowls betting as well. The downside, however, is that bowls betting is not available on every online sportsbook out there. Lucky for you, our site has a list of the best bowls betting websites in the world, and all these platforms are legit and legal.
Conclusion
Bowls betting is very similar to tennis betting, in a sense that you can bet on the match or set winners, as well as the winner of the entire tournament. Betting on this sport can be as exciting as putting your money on anything else. Matches can often have unpredictable outcomes, which can make betting difficult, but will at the same time provide you with an opportunity to take advantage of some high odds.
Bowls

FAQ Section
What is the best time to bet on bowls?
Which bowls bets should I take?
Which sportsbooks offer the best odds for bowls betting?
What countries are the best at playing bowls?