Gaelic Games Betting – Legal Betting on Sportsbooks For Gaelic Games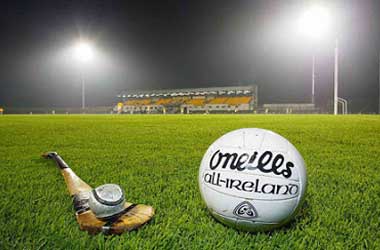 Gaelic games represent a collection of ancient Irish sports played under the patronage of the Gaelic Athletic Association.
Six different games belong to the family of Gaelic Games. These are Hurling, Gaelic Football, Handball, Rounders, Camogie, and Ladies Football.
Due to their significance and unique characteristics, Hurling and Gaelic Football are the leading sports, with Camogie and Ladies Football being the female counterpart of Hurling and Gaelic Football, respectively.
The immense importance of Gaelic Games in how high they are regarded in the national spirit and sentiment of the Irish around the world. This intricate relationship, combined with the nurture of tradition and ancient practices of the Irish people, resulted in the establishment of the Gaelic Athletic Association in 1884 by a Clare man Michael Cusack. The goal of this organisation is to preserve, nurture, and promote Gaelic Games that have been around for more than a millennia, along with the long forgotten culture and pastime activities. Thanks to their dedicated effort, the organisation now has over 300,000 players, with over 2,000 clubs in Ireland and 300 abroad.
List of Sports Betting sites accepting players from the USA:
The two main Gaelic Games, as we have said earlier, are Hurling and Gaelic Football, and these sports are a source of fascination among players, spectators, and punters alike. Their exceptional features give way to a significant number of betting options and possibilities.
Hurling is a distinctly Irish field invasion game that is played with a stick, called Hurley, and a ball with raised ridges called sliotar. Hurling is played on a large pitch that can be up to 145 m long and 90 m wide. On each side of the rectangular pitch, there are H-shaped goalposts where players need to place the sliotar either into the net or over the crossbar in order to score goals and points. Each team has 15 players that move the ball with hurleys and try to score.
Hurling shares many of the features with Gaelic Football, such as the field and goals, the number of players, as well as much of its terminology and the scoring system. However, there are far more differences than similarities. In Gaelic Football, the goal of the game is to put the ball over the crossbar or into the net by foot, or by fist/hand. The ball, which resembles that of Rugby, can be kicked, or caught and hand passed.
As previously stated, Camogie and Ladies Football are counterparts of Hurling and Gaelic Football, whereas Handball and Rounders are entirely separate games. Handball is a game played by hitting a ball against a wall using your hand, while Rounders is a bat-and-ball game similar to baseball which is said to have derived from Rounders.
In this guide, we will tell you more about how to bet on Gaelic Games, as well as what betting options exist out there. Also, you will learn more about Gaelic Games in general, their competitions, and the legal aspects of betting on Gaelic Games, so stay tuned!
Our expert team has decided to come up with a list of online sportsbooks that offer Gaelic Games, and although the list is not substantial, it is essential to know where you can find the best offers, odds, and betting sites that are licensed by reputable authorities.
Popular Gaelic Games Events
Most of the Gaelic Games events are played between spring and autumn and are divided into international, interprovincial and intercounty games. Two most important annual events of Gaelic Games are All-Ireland Senior Football Championship and All-Ireland Senior Hurling Championship. These tournaments have a long history and are the ones that are most commonly offered at online betting sites.
All-Ireland Senior Football Championship
All-Ireland Senior Football Championship is a competition on an inter-county level that is organised by the Gaelic Athletic Association. It is the most important competition in hurling with top 32 teams competing for a place in the finals through a knock-out system and their provincial competitions. Each match in the provincial tournament is a single leg match, and 16 winners of their respective counties found their way into the first round of the qualifiers.
Top eight teams of the qualifications reach All-Ireland Super 8s, with two groups of four teams playing in a league-style format. Each team plays with other three from the group once, and the winners of each group play the runner-ups from the opposite group. Then, the two finalists compete at Croke Park in front of 80 thousand spectators for the title and the Sam Maguire Cup.
All-Ireland Senior Hurling Championship
All-Ireland Senior Hurling Championship is an annual hurling championship that has been played ever since the late 19th century. It is the top inter-county competition played on a knock-out basis that includes top 12 teams that qualify after their respective provincial competitions and lower tier tournaments, namely Leinster Championship, the Munster Championship, and the Joe McDonagh Cup.
The most successful teams come from the provinces of Leinster and Munster, while the counties of Kilkenny, Cork, and Tipperary are dubbed the "big three" of Hurling. Croke Park has been the exclusive venue for the final game and the majority of other games of the All-Ireland Senior Hurling Championship since 1910, with an average attendance of over 50 thousand per each of the six games.
Different Gaelic Games Betting Selections
Even though one might think that Irish bookmakers are the only place where you can place bets on Gaelic Games, this is not the case. The best place to look for bets and the best odds for Gaelic Games is online. Most major online betting platforms you can find in our list will offer more than attractive odds and betting range to provide punters with the best possible gaming experience. The list is indeed thin, but the ones we have enlisted are truly the best of the best.
However, the most crucial thing with betting on Gaelic Games is to come prepared, and luckily for you, we are here to help you by presenting some of the most popular types of bets you can place on Gaelic Games. Most of these types of bets are similar to other sports, such as Rugby or football, and are identical between Hurling and Gaelic Football.
Money Line Bets
Money line bets, or straight bets, require little to no explanation. With these bets, you bet on the winner of the game, or if the game is going to end in a draw. This variation bet is also known as the 3-way bet where the odds are given in fractions and where you bet on the winning team, or you can bet on the match being a draw. With money line bets, the number of points scored by the winning team is not essential and, as long as the chosen team wins, you will walk away with cash in your hands.
There are variations of the money line bets, such as the Draw No Bet, which is a money line bet that only lacks in the draw option.
Handicap Bets
Handicap bets are one of the most useful tools that bookmakers employ to make betting even more exciting. Handicap bets include a virtual handicap for the favourites and a headstart for the underdogs. What you need to do is select if and which team will overcome their handicap. For example, if team A is the favourite and has a handicap of 3 (-3.0) points, and you put money on their win, it means that they need to win by 4 points or more for your wager to bear fruit.
Futures Bets
Futures bets are also one of the favourite types of bets for Gaelic Games punters. The format of these bets is as simple as that of money line bets. With futures, you will choose the team that you think will win the championship or other competitions on offer. The odds are marked, so you can easily see who are the bookmakers' favourites and who are the underdogs. Most of the time, it is a win only bet, which means each-way bets won't be available.
Other Bets
There is also a chance that more than these three primary types of bets will emerge, especially during major competitions. For example, you can pick a Double Result bet where you place your wager on which team will have a higher score at halftime and which will emerge victorious in the end. Also, First, Last, and Anytime Goalscorer is a bet where you predict which player will score his first, last, or any goal in the game.
Furthermore, Over/Under bets are also frequent and allow you to put money on the number of points the winning team will win by, or the losing one will lose by.
Gaelic Games Betting Tips and Strategies
You can win by betting on Gaelic Games, but only with thorough research and a winning strategy. The betting options on Gaelic Games are not difficult to understand, but there's more to it than meets the eye, and this is where we come into play. Continue reading to find out some of the tips and tricks you can use to devise a proper playing strategy that is the closest you can get to a sure win.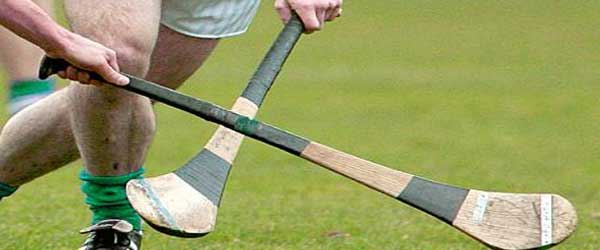 Knowledge is Power
Like in any other sports, the more you know about the team, the better. Pay close attention to sports articles, videos, training sessions, injury lists, and so on, to get first-hand info on the condition of players on a specific team you want to bet on. Make sure to compare their previous results against their opponents, as well as individual match-ups that can signal which team holds the leverage.
Choose Handicap and Other More Complex Bets
Simple money line bets won't do the trick if you are after more significant wins and odds. Sometimes, the right use of the handicap bets can be the boost you need to turn the luck around; you only need to be prone to some of the more riskier moves.
Gaelic Football is More Competitive
One of the major differences between Gaelic Football and Hurling is that, in Gaelic Football, there have been more surprises and the favourites don't always win it, whereas, with Hurlic, teams from the "big three" have won 93 championships in total. So, if you are after surprises, make sure to check Gaelic Football first, and then turn to Hurling.
Legality of Gaelic Games Betting
Every country that has regulated sports betting allows for completely legal betting on Gaelic Games. Although bookmakers from many countries in the world do not have Gaelic Games in their everyday offers, that doesn't mean you can't legally bet on these indigenous sports of Ireland. All in all, your place of residence, be that the USA, or any other country, should not impede betting on Gaelic Games on the online betting platforms we recommend.
Conclusion
Placing bets on Gaelic Games is a simple process, and even though the market is not big, the appeal of these unique games will surely spread to many continents and continue to attract punters with great excitement and betting options. Try them out and see for yourself. Good luck!
Gaelic Games

FAQ Section
Are the odds for Gaelic Games worth it?
When are Gaelic Games events played?
Where can I bet on Gaelic Games online?
Is Gaelic Games betting legal?
What is the alternative to Gaelic Games betting?