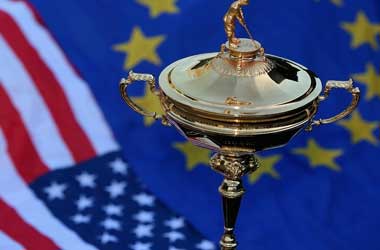 We don't often see team golf taking place, something that makes the Ryder Cup alongside the Solheim Cup very special.
There is a different feel to how this tournament works, with fans becoming very involved by being more vocal than normal, and players genuinely gelling as a team, something we don't usually see.
This year, the Ryder Cup will take place in Wisconsin, USA, so it is Team USA that has the home advantage here.
However, with that, comes expectation, and they are going to have to work hard if they want to regain the trophy they lost back in 2018 to Team Europe.
The action will run for three days, with fourballs and foursomes taking place on September 24 & 25, and the action ends with 12 single games on September 26, after which the winner will be crowned.
Team USA needs to score 14 ½ points to win the Ryder Cup, while Team Europe have to score 14 to retain their title.
Whistling Straits is the venue for this great event, but who takes the trophy home?
Best Sports Betting Sites For Ryder Cup 2020
What Happened in 2018?
We have to go back three years to when the last Ryder Cup took place, which was played in Europe at Le Golf National in France.
When the competition was over, it turned out to be a comfortable success for Team Europe, with a scoreline of 17 ½ – 10 ½ in their favour after the Team USA had some controverial picks .
Francesco Molinari led the way for Team Europe, with a perfect record of five games and five wins to secure vital points. Justin Thomas came the closest to matching him on the Team USA roster, with four wins from his five games.
Ryder Cup
* Odds have been provided by BetOnline and are accurate as of 17/09/2021
Team USA
Current Odds: -190
Team USA are favourites to win the Ryder Cup this season, and much of that is down to them being at home. They were dominant in 2016, never giving Team Europe a chance to win, and captain Steve Stricker will be hoping for more of the same again.
The make up of this team is interesting, with six rookies out of the 12 players involved, and it will be very interesting to see how they cope with the Ryder Cup atmosphere and the pressure on them. Just two players on the team have played more than 10 Ryder Cup games, compared to five with 10 or more on Team Europe.
Player to Watch: Justin Thomas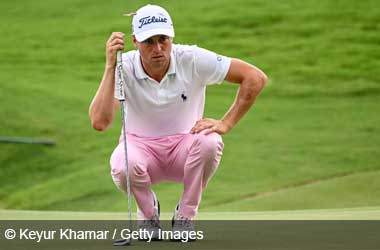 If ever there was a player to burst onto the Ryder Cup scene and immediately look like a seasoned veteran then it was Justin Thomas back in 2018.
He won four out of five matches, and this season, although he's had struggles, we have seen more of the old spark.
This competition could be what brings him back, and with so many rookies in the team, Thomas will be leaned on by the USA and we think he will deliver.
Team Europe
Current Odds: +165
Europe have more experience here, with those five players who have played more than 10 Ryder Cup games, and just three rookies on the team. In many ways, this is a free hit for the Europeans, because even though they are reigning champions, few people expect them to deliver.
That could be a dangerous stance to take, as this team is talented, as well as being very experienced. In many ways, the make up of this team is very close to being perfect in terms of what you want from a team playing away in this competition.
Player to Watch: Jon Rahm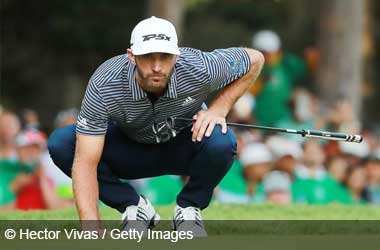 The best player on Team Europe, and a player who looked as though he would relish the Ryder Cup for many years to come after making his debut in 2018. John Rahm has elevated his game to new levels since then, and although there are many others more experienced than him on this team, he will be expected to lead in terms of quality.
He's the best in the world according to many, and regardless of who he is up against and in what format, he will more than likely be favourite to win his match. That is the level we are talking about here, and the feeling is that Rahm is going to have a huge tournament.
Should he not, the chances of Team Europe retaining their title severely drop, that is how important he is to the team.
Our Prediction
This looks to be set up almost perfectly for a great weekend of team golf. Team USA have home advantage, but there is no doubt that Team Europe have the experience advantage, which counts for a lot in this competition.
If Team Europe can focus their attention on each individual game, and not worry too much about the crowd and what is happening around them then there won't be much at all to choose between the two teams.
When you consider the prices on offer, for that reason, we have to side with Team Europe here. They have an almost perfect team setup three rookies to give them an unknown quantity, a lot of experience, and a genuine superstar in Jon Rahm to lead them on the course.
With six rookies, the pressure of playing at home, and the need to win back the trophy, this may all prove to be a step too far for this USA team, so we are going for an upset and the away team taking the trophy back with them to keep for a little longer.
* Videos are from Sky Sports Golf