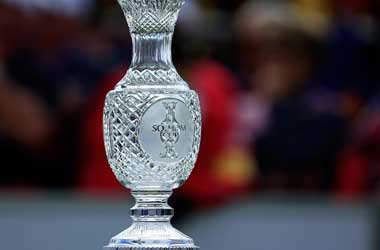 The Solheim Cup is back for 2021, and this year we will head over to the USA, where the event will take place.
This event is the women's version of the Ryder Cup, bringing the excitement of team golf across this coming weekend. We head to Ohio in the USA for this year's event, the second time we have seen the Solheim Cup be played in Ohio, but the first time it has been played at the Inverness Club.
Played bi-annually, this is the 17th edition of the Solheim Cup to take place and given the continued growth of women's golf over the past decade, we are set to see very high-quality action over the three days.
As we stand at the moment after 16 competitions, the USA hold an advantage over Europe, with a current 10-6 lead.
Best Sports Betting Sites For Solheim Cup 2021
What Happened in 2019?
The 2019 Solheim Cup took place at the Gleneagles golf course in Scotland, and Team Europe took advantage of home soil by recording a very narrow win.
Europe won 14 ½ – 13 ½ across the three days, and things went down to the wire. After two days of team competition, the game was tied 8-8, but Europe won the singles on the final day 6 ½ – 5 ½ to claim the overall victory.
Catriona Matthew was the successful European captain and she remains in charge here, looking to lead her team to back to back wins.
The beaten captain in 2019 was Juli Inkster, who had led the USA to two victories previously but couldn't win a third and she has been replaced by Pat Hurst for 2021.
Sky Sports
* Odds have been provided by BetOnline and are accurate as of 31/08/2021
Team USA
Current Odds: -205
After three successive tournaments under Juli Inkster, a new face will lead Team USA at the 2021 Solheim Cup.
Pat Hurst takes charge and will be looking to use home soil to regain the title that this team lost in 2019.
Player to Watch: Nelly Korda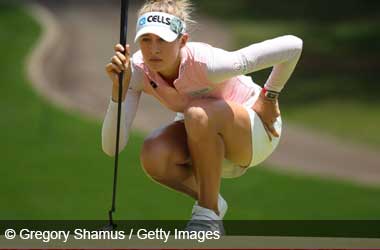 Nelly Korda is the number one player in the world right now and when you look at what she has achieved, she has been the clear number one player for the past 12 months.
On top of that, she was excellent in 2019, coming in for her first Solheim Cup, and completely dominating to pick up some valuable points, even though it wasn't enough for her team to get the win.
She played with her older sister Jess in 2019, and the pair looked to work brilliantly together, so not only will Nelly Korda worry the Europeans alone, but that pairing will also be a key one.
Don't be surprised to see Nelly Korda with her sister in the team competitions across the first two days and then on her own on the final day, with the expectation of her winning every single game that she plays in.
Team Europe
Current Odds: +169
After two defeats in a row, Catriona Matthews led Europe to a nervy, but ultimately thrilling victory back in 2019, and she is back as captain again to go for her second title. This will of course be much tougher, heading over to the USA, especially given the narrow margin of victory last time out, and for that reason, it is no surprise to see Team Europe as outsiders.
Player to Watch: Leona Maguire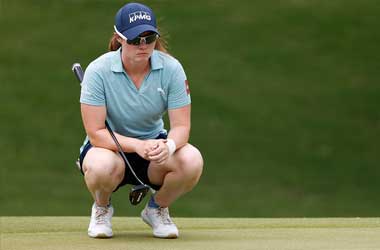 If Team Europe are to have any chance of winning the Solheim Cup then they will need to play better than what we saw from them in 2019 when they were good, but ultimately, USA pushed very hard.
They need someone new to take the team forward and given the play we have seen from her this year, that player could be Leona Maguire.
The 26-year-old is playing in the Solheim Cup for the first time, and it is her consistency around the course that Europe will be hoping she brings.
This year we have seen Maguire have a long run of rounds that have not been over par, and she's consistently been finishing inside the top 15 of events on the LPGA Tour.
This kind of play would certainly be welcomed by Team Europe over the three days, and she could well be a big point producer for the team and will need to be if the Europeans want to have any chance of winning.
Our Prediction
The current Solheim Cup holders, Team Europe, look to have a lot of work to do if they want to keep hold of their trophy.
Team USA pushed them all the way in 2019, even though they were away from home and having the advantage of playing at home this time around should be more than enough to help them win back their title.
With Nelly Korda leading the team and having the perfect playing partner in her sister, she is expected to play throughout and don't be surprised to see her win every game that she is part of. Betonline.ag have her priced up at +400 to be the top USA point scorer, which will interest some.
For Team Europe, Leona Maguire looks to be the player coming in who could have the biggest impact and drive them forward. They will have to be better than when winning in 2019, this is much tougher, but Maguire can certainly help with that.
For the win, we think that Team USA are going to be far too strong on home soil and should be able to get the title back that they lost in 2019.
If you are looking at individual players then Nelly Korda looks to be one for the top scorer market, she could win every single point that she plays for.