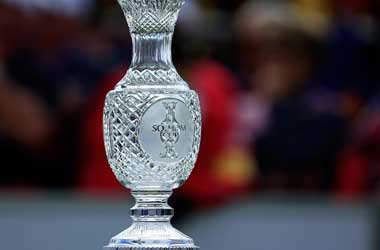 The 2019 Solheim Cup is set to begin next Friday, September 13 and conclude on Sunday, September 15.
Widely considered as a women's version of Ryder Cup, the event never fails to treat its viewers with exciting three days of golf, featuring only the best women's golfers from Europe and United States.
The 2019 Solheim Cup will be held at the Gleneagles Hotel in Perthshire, Scotland for the first time in its 29-year long history.
It will also mark the first time in 19 years it will return to Scotland, following the 2000 event, which was played at Loch Lomond Golf Club.
Last year's event, which took place at Des Moines Golf and Country Club, Iowa, USA was won by the United States team, which marked their second consecutive win and 10th win in the history of the tournament.
Best Sports Betting Sites For Solheim Cup 2019
Having won 10 events up to date, the United States team accumulated a respectable 10-5 lead against their European counterparts and will look to make it 11-5 this September.
Team USA enter the 2019 Solheim Cup as favourites (1.66) to derail team Europe (2.50) for the third consecutive time. That, however, will be easier said than done, considering USA only managed to win on European soil thrice in history of the cup.
Team USA
Current Odds: 1.66
Juli Inkster will lead team USA into the Solheim Cup for the third year in a row, following two successful results in 2017 and 2015 Solheim Cup. By helping her team stop.
This year, Juli Inkster decided to add some experienced blood in the team by announcing Morgan Pressel and Stacy Lewis as her two captain's picks.
That being said, we will get to see five Solheim Cup rookies on the field this year in Nelly Korda, Megan Khang, Marina Alex, Brittany Altomare and Annie Park.
Player to watch: Lexi Thompson
Lexi Thompson enters the Solheim Cup ranked third in LPGA standings and one win this season, which she earned at ShopRite LPGA Classic at the start of June.
The 24-year-old has already appeared in three Solheim Cup tournaments up to date. In her debut Solheim Cup in 2013 she earned one point, but drastically improved in 2015 and 2017 instalments, when she won three points in each.
Accumulating a total of seven points in her three appearances at Solheim Cup, makes her a clear favourite to lead the USA team this year.
Team Europe
Current Odds: 2.50
European team will enter the Solheim Cup with what seems to be the right mixture of experience and fresh blood. Unlike team USA, who will travel to Scotland with five rookies in their squad, team Europe will feature only three (Anne van Dam, Céline Boutier and Bronte Law).
On the other side, we will get to see nine golfers with previous Solheim Cup experience, out of which Suzann Pettersen stands out with eight Solheim Cup appearances so far, which makes her by far the most experienced golfer of the tournament.
Player to watch: Charley Hull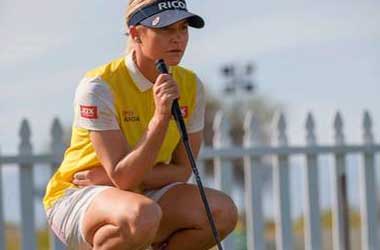 It's hard to ignore Charley Hull when it comes to Solheim Cup. This year will mark the fourth tournament for the 23-year-old English golfer, who made her debut in 2013 when she was barely 17 years of age.
While by no means the best golfer in the world, Charley Hull is a beast when it comes to Solheim Cup. She holds onto a respectable record of winning 7/11 matches, which earned her a total of 7.5 points in three appearances.
It's worth noting Hull scored 5.5 points in last two events combined, which made her a huge nuisance for the USA team to deal with and is expected to be a thorn in USA's side once more.
Our Prediction
Team USA enter the 2019 Solheim Cup as favourites to win their third straight Solheim Cup due to the incredibly gifted individuals in their line-up. The firepower surely is there, yet there are some arguments to be made the USA team will not have an easy time in Scotland.
Despite failing to perform up to par in last two tournaments, team Europe does look to have very solid line-up for 2019 Solheim Cup. The mix of experience and young talent they boast with, should be able to put up a strong fight and give team USA a run for their money.
In the end, we have to side with USA, simply due to the quality of their team. That being said, we do expect a close and exciting affair no golf enthusiast should miss.