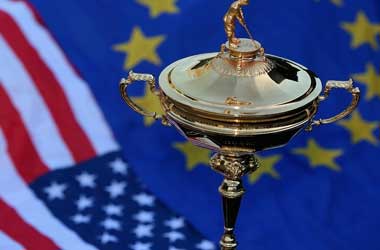 The US Ryder Cup team captain Jim Furyk revealed three of his four picks for his squad early this week. He choose Bryson DeChambeau, Phil Mickelson and Tiger Woods and his choice of selection received a lot of criticism. Well it wasn't just the US team that has taken heat for its Ryder Cup selection as Thomas Bjorn who is the captain for Team Europe also stirred the pot with his team selections.
Bjorn chose Paul Casey, Sergio Garcia, Ian Poulter and Henrik Stenson which surprised a lot of people as but there were several other options available to him.
Bjorn will certainly have his picks second-guessed if Europe doesn't end up winning at home as it will mean a defeat for the first time in the last 25 years on home soil.
The two golfing teams will battle it out between September 28th and 30th at Le Golf National near Paris, France. It seems that the European captain chose to go with experience instead of current form when he selected Garcia, Poulter, and Stenson. He seems to have taken into consideration the fact that 5 of the eight golfers that automatically qualified for the team will be competing in their first Ryder Cup.
CNBC Life
&nsbp;
Experience – A Key Factor
British Open champion Francesco Molinary, Justin Rose, Tyrrell Hatton, Tommy Fleetwood, Jon Rahm, Rory McIlroy, Alex Noren and Thorbjorn Oleson all qualified for the Ryder Cup team on points. Bjorn's picks have competed in 20 combined Ryder Cups and he said that they will be great in setting the team environment. The captain said that the decision-making process was very challenging but that he felt privileged to have so much talent to choose from.
The selection of a 38-year-old Sergio Garcia shouldn't be too much of a surprise but his game has stalled since he won the Masters in 2017. However, like Poulter, Garcia has been a staple on the European team and he'll be there again despite missing the cut in all four major events this year. Poulter has never been on a losing Ryder Cup team since he first debuted in 2004 while Paul Casey hasn't been on a Ryder Cup team in 10 years.
Some Players Left Disappointed
Thomas Pieters was disappointed to be left off the team after playing well this year and going 4-0-1 in his 2016 rookie year. Rafa Cabrera-Bello was left off the roster despite having a strong season and arguably playing better than some of Thomas Bjorn's choices. Matt Wallace won't be on the team either after he put together three wins on the European Tour this season. He just won in Denmark last week.