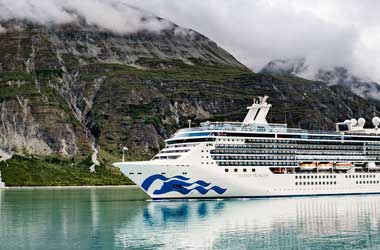 Multiple states across America that have previously been opposed to legalized sports betting have softened their stance due to the financial losses suffered in 2020 over COVID-19.
Some of these states are pushing forward with sports betting legislation as they realize they can tap into the lucrative sports betting market and recoup some of those losses.
Carnival Corp which is one of the biggest cruise ship companies in the world also suffered significant financial losses in 2020. The ban on international travel and the extended lockdown that stopped all forms of tourism has caused the company to lose millions of dollars.
Carnival Corp is also looking to recoup those financial losses and is looking at sports betting services to make up for lost revenue. The plan is to get is subsidiary Princess Cruises to become the first cruise line to offer their customers the option to bet on their favorite sports. Carnival Corp. has confirmed that it will only roll out sports betting services on Princess Cruises to start and not on any other of its cruise liner brands.
Princess Cruises plans to offer sports betting services when it enters international waters or whenever it is in domestic waters where sports betting is legal.
Princess Cruises Sports Betting Platform
Princess Cruises will offer sports betting via a sports betting app across all of its MedallionClass ships. Princess has invested heavily in its tech and mobile offerings that are part of its Ocean Medallion program.
This program allows customers to have medallions that are the size of a quarter. These medallions are very similar to the MagicBanks in Disney and come with an RFID chip that permits touchless interaction. The medallions link back to the custom app and will allow customers to watch television, play games, order food and drink and soon place bets on their favorite sports.
The Ocean sports betting app will not only offer customers the option to bet on sports but also to play their favorite online casino games. The app was developed in collaboration with Miomni.
Princess Cruises expects the entire sports betting experience to be seamless across all their MedallionClass ships which offer Wi-Fi throughout the cruise liner. Customers will not be able to place bets on any NBA games involving the Miami Heat since the NBA franchise is associated with Carnival Corp.