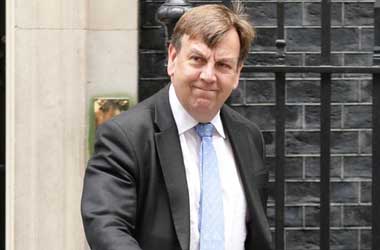 Summary
UK pushing for harsh regulations to curb problem gambling
Ex-minister says no hard evidence to support problem gambling theories
Minister warns black market will explode if measures are imposed
The UK continues to deal with the threat of problem gambling as the UK government and UK Gambling Commission (UKGC) continue to push to impose new measures that will offer better protection to UK gamblers.
A Special Committee is currently in the process of studying current conditions of the gambling market and then proposing changes to the outdated 2005 Gaming Act.
Proposed Gambling Regulations Too Harsh
Anti-gambling opponents are expecting massive changes to be made to the 2005 Gaming Act. While the Special Committee carries out their review process, anti-gambling lobbyists are pushing for a blanket ban on gambling advertising and also for new affordability checks.
They want a £100 limit imposed on all UK gamblers to ensure that they don't spend too much. The proposal suggests that if a player wants to spend more, they will have to furnish proof to the gaming operator in the form of salary slips or bank statements to show that they are financially capable of spending more than the £100 threshold.
Ex-Minister Warns Of Impending Black Market Boom
John Whittingdale, former head of the department for Media and Data in the Department for Digital, Culture, Media and Sport has warned the UK government from imposing harsh regulations as he believes that will backfire and have the opposite impact on the UK gambling market.
Whittingdale recently addressed the annual gathering of the Betting and Gaming Council (BGC) and said he was not in favour of imposing a blanket ban on gambling advertising or imposing these harsh affordability checks. Whittingdale said there was no data to suggest that an increase in problem gambling numbers was directly related to gambling advertising, so to push for a blanket ban made no logical sense.
He also said that the £100 affordability checks was limiting the freedom of UK players and would force them to leave licensed betting sites and head over to illegal gaming sites were there were no affordability checks. A recent survey from PwC showed that the number of players signing up at illegal sites has doubled in the last year and now sat at 460,000.
Whittingdale said that if the UK government pushed forward with these measures, problem gambling numbers would increase even faster.