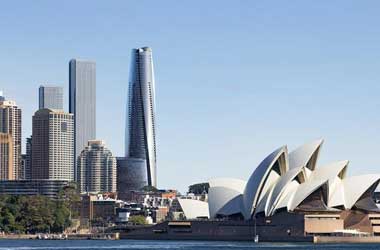 Crown Resorts is very keen on getting approval from the New South Wales (NSW) gaming regulator that will allow the operator to open its Barangaroo casino floor.
The NSW Independent Liquor and Gaming Authority suspended Crown's casino license which meant that Crown could only open non-gaming services at its newly opened A$2.2 billion Barangaroo casino in Sydney.
Things appear to be going in the right direction for Crown Resorts as the operator is cooperating with the NSW gaming regulator to fix all of its shortcomings.
Crown Resorts is reported to have agreed to some of the key demands of the NSW gaming regulator which includes implementing cashless gambling at its casinos, rolling out a no smoking policy and putting an end to bringing in international VIP gamblers.
Crown has already put an end to bringing in VIP gamblers from overseas locations which was not a very difficult decision given the current climate caused by the COVID-19 pandemic. The casino operator has now agreed to go with a cashless gambling policy throughout all of its casinos and also agree to a no smoking ban.
7NEWS Australia
Crown has always been a big proponent of allowing smoking at its casino properties but has now changed its tune given that its Barangaroo casino license is on the line. Philipp Crawford who is the head of the NSW gaming commission said that Crown had made significant progress in addressing all of the shortcomings that were outlined in the NSW investigation.
While Crawford has made it clear in not so many words that Crown will get back its Barangaroo casino license, he said that Crown will have to wait a little longer as an independent auditor will have to access Crown's new process and procedures and confirm whether all of the key structural changes have been made.
Still No Update On Potential Crown Acquisition
Crown Resorts will also been keen on opening its Barangaroo casino floor as it is not only good for their business operations but also good news regarding their potential acquisition. Crown has received non-binding proposals from the Blackstone Group in America and rival Star Entertainment in Australia about a potential acquisition.
Crown Resorts said they are currently evaluating both bids but there is still no indication as to when a decision might be made.