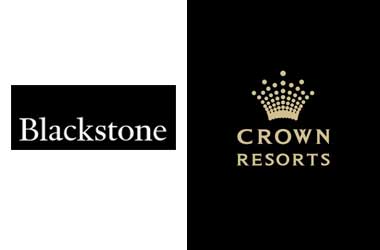 Crown Resorts continued controversies have put the Australian casino operator in a position where a sale might be the only option for it to survive.
Crown Resorts is currently unable to operate its new A$2.2 billion Barangaroo Casino gaming floor in Sydney and is in danger of losing its Crown Melbourne license.
Crown Resorts is also facing a class action lawsuit from its shareholders who allege that the casino operator had deliberately violated gaming regulations in China and put their interests at risk.
The troubled Australian casino operator finds itself in a corner and the only way out might be through a quick sale.
Blackstone Group which is a U.S. investment powerhouse corporation that manages over $600 billion in assets has expressed interest in acquiring Crown Resorts. Blackstone Group submitted an $8 billion offer to acquire Crown Resorts and that immediately had an impact on Crown Resort's share prices.
Crown Resorts shares spike by as much as 21 percent to reach $11.97 at the start of the week. BlackStone Group already owns 10 percent of Crown Resorts and is now keen to acquire the Australian casino operator completely. The acquisition bid submitted by Blackstone offers $11.85 per share which may not be as attractive to Crown's board.
Former chairman James Packer who owns 37 percent in Crown Resorts appears to be in favour of selling to Blackstone but there are reports that Crown Resorts might turn down the offer and push Blackstone to submit a second big with a better offer.
Will Blackstone Have Any Competition?
One reason why Crown Resorts might turn down the $8 billion acquisition offer is to see if there are any other casino operators interested in the acquisition. Australian casino operator Star Entertainment which is the biggest rival to Crown Resorts could end up controlling the Australian market if it decides to proceed with an acquisition.
Crown Resorts entered into sale talks with Wynn Resorts in 2019 and was working on a deal where Wynn would pay $14.85 per share but that deal fell through after information was leaked to the media. There were also talks in early 2021 that Las Vegas Sands Corp. was interested in acquiring Crown Resorts.
We will have to wait and see how Crown Resorts plays its hand as the Crown board is expected to review and discuss the Blackstone proposal before making a final decision on it.