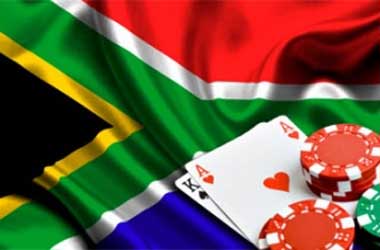 The decision taken by Rob Davies, the South African Trade and Industry Minister to allot an additional casino license to the province of North West has received heavy criticism from the country's casino industry.
Davies had increased the total number of licenses issued to casinos within South Africa to 41 from the existing 40.
This is the first time that the total number of licenses available within the country has been revised since gambling was legalized in the country 20 years ago.
Davies defended the action saying that it was a one-off decision taken in order to recompense the North West, after it had to give up its Morula Sun license to Gauteng due to changes in municipal demarcations. The National Gambling Policy Council had passed a one-time resolution to clear the license allotment.
The Casino Association of SA (Casa) has however criticized the move saying that provincial boundaries should not have an impact on the number of casino licenses given out to operators within a country. It also questioned the validity of the decision in the absence of data to support the deviation from the cap which had been suggested by the 1995 Wiehahn Gambling Report and the 2011 Gambling Review Commission Report.
Casino Association of South Africa
In a statement, Themba Ngobese Casa CEO said,
We are taking legal advice, with the intention to take the decision of the minister on review in the high court. We have already commenced with legal consultations, and we will file our papers as soon as possible.
The cap had been suggested after research indicated that 40 casinos were the ideal limit to further economic development without causing social harm. The cap was first fixed by the 1995 Wiehahn Gambling Report but had been later reconfirmed by the Commission set up by Davies in 2009. The initial Wiehahn report had used empirical factors such as economic activity, propensity to gamble and overall population as a baseline to decide that 40 casinos was the maximum that the country could support.
The minister has countered the criticism by saying that the reports served only as a guideline with the policy makers having the final say on the matter. He added that the country's National Gambling Act permitted changes to the cap.
The current spread of licenses across the regions is that North West, KwaZulu-Natal, the Western Cape and the Eastern Cape have five licenses each while the Free State and Mpumalanga have four. The Northern Cape and Limpopo have three each and Gauteng alone operates seven licenses.