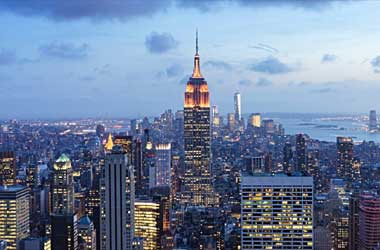 New York has suffered huge financial losses in 2020 due to the coronavirus pandemic that caused a massive shutdown throughout the United States.
Multiple industries have reported losses in billions and this in turn has hit the state budget.
New York legislators are looking for new ways to bring in revenue and one of the main suggestions is to bring a multi-billion dollar casino to New York.
While most legislators are in favour of setting up a new casino in New York, they are not in agreement when it comes to a potential location.
Some lawmakers think that the best place to establish a casino is in Manhattan. This is one of the most popular and busy locations in New York and would generate massive traffic for a Manhattan casino.
PIX11 News
State Senator Joseph Addabbo who heads the committee on racing, gaming and wagering is not in favour of this idea. Addabbo said Times Square is one of the most happening places in New York and does not need a casino to boost its image. He believes a casino is most needed in a location that needs an economic uplift and hence Manhattan should not be in the discussion of potential locations.
Not everyone agrees with Addabbo. Some legislators believe that a casino in Manhattan would thrive and bring in much needed revenues for the state. Real Estate developer L&L Holding has already picked out a location on 47th street in Broadway for a potential new casino.
The existing building at this location is a 46 storey tower that is estimated to be around $2.5 billion. The developer has plans to change this into a high end casino which will have a hotel and also a theatre.
Licensing Process Should Be Brought Forward
State legislators are also wanting changes to existing casino regulations that will help boost the casino industry overall. New York is expected to issue three new casino licenses during 2023 but legislators are pushing for this process to be moved forward.
They believe if the licensing process is brought forward it can help bring in more revenue to the state and also reduce the need to raise gaming taxes. Senator Addabbo wants the state to grant the two existing casinos in Queens and Yonkers full licenses that will help them expand their offerings.