Online Gambling in New York – New York's Best Online Casinos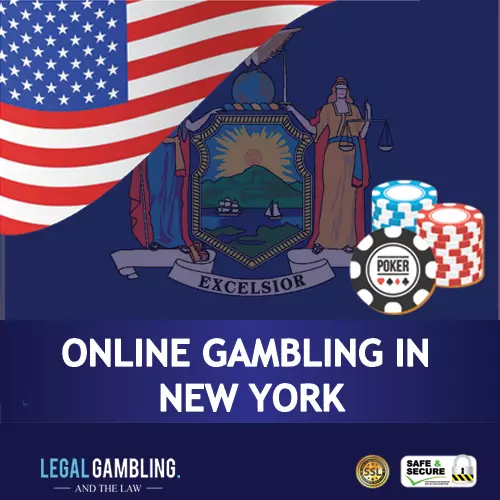 New York has some of the most restrictive gambling laws in the country.
Most of the laws are obsolete and date back to the time when New Yorkers were heavily restricted in the sorts of games they can access. Be that as it may, New York is home to many regulated gambling markets, including a state lottery, pari-mutuel wagering, tribal gambling and class II commercial gambling.
The lawmakers in New York have been tough on gambling in the past, but surprisingly, the state doesn't have any laws which make it explicitly illegal at offshore online casinos. Instead, the authorities seem to be more interested in pursuing operators who are located and operating in NY.
For that reason, you don't need to worry about landing yourself in legal trouble for playing at an offshore-based online casino.
List of Casino sites accepting players from New York:
History Of Online Gambling In New York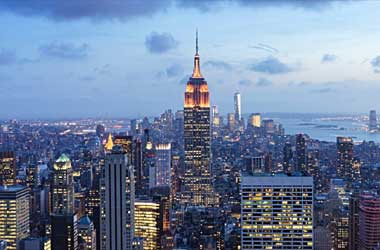 Gambling in New York has always had an interesting history as the state was originally strict concerning its gambling legislation.bInitially, the state prohibited many forms of gaming for a majority of the duration of its existence.
As of 2013, New York finally passed a bill that approved that state of allowing the creation and the regulation of state-run casinos that take on the style of the typical Nevada casino.
Nowadays, New York has a variety of casinos that are state-regulated or located on a Native American reservation. Although the state passed a casino bill, many forms of gambling are still barred in the state due to a combination of state and federal laws.
New York describes gambling as the willing participation of putting something as a stake, which is where an outcome of an unforeseeable event will reward the initial stake a reward of something an equal or higher value. The forms of gambling that are permitted in the state are off-track and on-track horse racing, traditional and tribal casino games, the state lottery, social gambling that happens in private residences, along with bingo and raffles for charitable or goodwill events.
The operation and the participation of the previously mentioned forms of gaming that is done without a proper license are automatically considered illegal.
The other types of illegal gambling in the state are bookmaking. Greyhound racing is not explicitly specified in the state laws nor the federal laws, but it is automatically assumed to be illegal as there are no licensed greyhound racing tracks in New York.
While residents in the state have accepted their gambling limitations – this is slowly changing thanks to the rise of technology.
Nowadays, online offshore sportsbooks are becoming the norm as more US residents are using them as a way to finally place sports wagers. These sportsbooks are giving residents a safe and legal expansion of the already strict gambling laws, along with an opportunity to make lucrative wins.
Is Online Gambling Legal in New York?
Looking at New York's criminal code, there is a rule that can be applied to online gambling. However, we found no criminal penalties written for illegal gambling in the state's penalty code. The state doesn't arrest individuals who gamble online; instead, lawmakers go after the people operating illegal games.
With so many iGaming establishments out there, there is no shortage of options for New Yorkers looking to play casino games. However, not all casinos can be trusted, and it's vital to do your homework regarding their gambling license, quality, and customer service before signing up and playing for real money.
Luckily for you, we've reviewed countless online casino options to recommend only those which are proven to offer the best service to the residents of the Empire State.
Does New York Allow Legal Online Sports Betting?
When living in the state and visiting one of the land-based casinos, it should be understood that sports betting is not allowed in the state, and as such, any business claiming to be legally operating within the state should be avoided. It is also to point out that placing bets with those that are not licensed could result in criminal prosecution and could include financial penalties as well as a jail sentence.
Those restrictions only apply to the state of New York and do not impact offshore sportsbooks as they are not governed by state law. While that is important to understand, it is also crucial that any sportsbook used online be licensed and regulated and operated by a trustworthy company. In New York, there have been no recorded cases of an individual getting arrested due to issues regarding the usage of an online sportsbook.
Future of Online Gambling In New York
For a while, the future of sports betting in New York was in an area of uncertainty. While the state laws could change and allow for it to be more accepting of more gambling forms, the federal laws that New York follows have made that concept nearly impossible.
New York remained quiet initially as the state lawmakers could not come to an agreement with a sports betting law. Originally, the state's assembly member, Gary Pretlow along with one of the senators, John Bonaci have been on two opposite sides of the coin when Pretlow first introduced his sports betting bill.
However, when Bonaci changed his bill to be more similar to Pretlow, progress finally began the legalisation of sports betting in the state. While the legislator session is coming to a close on June 20th, 2018, it only gives the state a week to make a decision and it is most likely the bill will not be heard until the next session.
This will give New York residents hope that sports betting will eventually be legalised and regulated in the state in the upcoming year.
Frequently Asked

New York Online Gambling Questions
Are there deposit and withdraw fees?
Can I increase my deposit limit?
Should I bet on every sport?
Can I gamble using a mobile device?
Other US States Laws & Regulations For Online Gambling