Online Gambling in Mississippi – Best Casinos to Gamble in Mississippi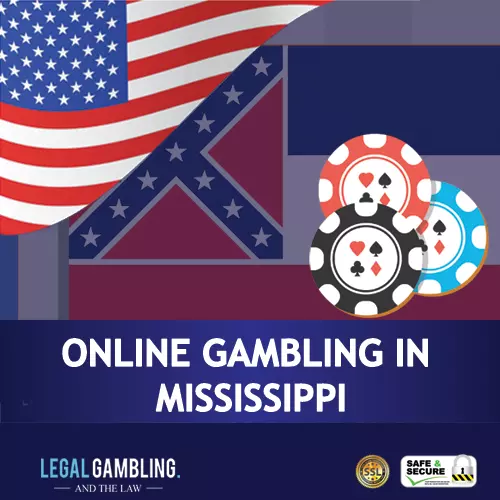 Apparently, Mississippi sees gambling as an enormous revenue source, if we are to judge on all the types of gambling allowed in the state. After Las Vegas and Atlantic City, Mississippi is next in line on the list of the largest gambling regions in the US.
Land-based casinos can be found all over the state, and the gambling options they provide are absolutely legal. Apart from that, Mississippi went a step further and legalized sports betting. From August 2018, residents of the Magnolia State can bet on sports in any of the brick-and-mortar casinos.
This text is a layout of gambling in Mississippi, and in it, you can also find an online gambling guide to rely on whenever you decide to participate in gambling-related activities.
List of Casino sites accepting players from Mississippi:
History Of Online Gambling In Mississippi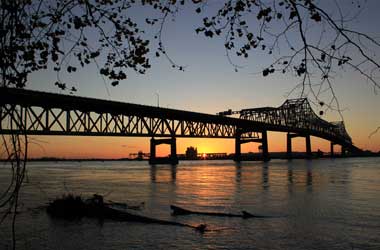 Mississippi is considered to be a more liberal state regarding their gambling legislation.
Mississippi uses the revenue that is created by gambling as a way to help fund an array of state-supported programs – education, health care, housing, and public transportation. All gambling that is allowed in the state is regulated by the Mississippi Gaming Commission which oversees which forms of gambling is legal and illegal.
Mississippi describes gambling as the act of participating or encouraging the act of placing wagers for profit or for any item of a value that is unless carried out in a manner permitted and location by the state.
Mississippi is home to a large number of casinos that are state-regulated, while the Indian Gaming Regulatory Act regulates others that are located on Native American Reservations.
The state of Mississippi will permit horse racing as long as it only takes place on a cruise ship casino, bingo for charity-related causes, along with the games that are allowed in the casinos such as slots and table games.
Though Mississippi s known for its long list of games that are prohibited, which are dog racing, any form of animal fighting (dog or gamecock), stickball, raffles, shooting matches, along with yacht racing. Sports betting is also not allowed due to the federal laws that Mississippi complies with. This federal law bars the state from regulating or licensing a sportsbook.
While residents in Mississippi have dealt with the exclusion of sports betting for decades, the rise in online sportsbooks that are allowing Mississippi residents to sign up and use their services is changing that.
Online offshore sportsbook is giving residents a safe and legal way to participate in sports betting for teams that are located domestically and internationally.
Is Online Gambling Legal in Mississippi?
The third in the line of pro-gambling state disappoints slightly concerning online gambling legislation. The attempts were made to legalize online poker, but with no success.
The present situation does not permit online poker and gambling sites in Mississippi. On the other hand, no law defines online gambling in offshore casinos as a crime, which puts Mississippi residents in a position to choose for themselves how to act.
For the residents who are into online games, this page is just what you need, as it contains the list of the most prominent online gambling operators ever. The options you will find here were carefully examined by a team of professionals who enjoy online games themselves. Therefore, you can be certain you won't make a mistake whichever you choose.
Does Mississippi Allow Legal Online Sports Betting?
Technically, no. Sports betting in the state has been prohibited by the federal law, PASPA. This does not mean that Mississippi itself has any state legislation regarding sports betting nor expressed an opinion towards it. PASPA prevents the state from regulating or licensing any bookie while also not allowing sports wagers to take place at any of the gambling venues in the state. Moreover, any bookies that are making claims to be located and based in the state should be reported and avoided as they are illegal and any persons caught using them can face a jail sentence and financial penalties.
While sports betting is illegal concerning land-based venues, residents can relax knowing that placing sports wagers online with an offshore sportsbook is completely legal as the federal and state laws do not dictate that the act of placing a sports bet is illegal. It is advisable however to be diligent in ensuring that the sportsbook is licensed by a respected authority to avoid potential payment issues and ensure the software in use is legitimate and proven to be fair. Currently, there have been no arrests made in the state relating back to the usage of an online casino.
Future of Online Gambling In Mississippi
Since Mississippi follows the regulations and guidelines that are described in the federal laws regarding sports betting, the prospect of it being legalised is one the is debatable.
Mississippi is one of the states that were planning on moving quickly with the ruling. Gambling officials in the state were describing the plan of allowing legalised and regulated professional and college sports to be available within 45 days of the original ruling. As on May 17th, the state has stayed true to its original plan as lawmakers already proposed a new sports betting bill.
It should be noted that in the previous year, 2017, Mississippi already legalised sports betting to be allowed in their casinos by removing a portion of the gambling law. Though this as left unbeknownst to residents and lawmakers in the state until the current year.
Frequently Asked

Mississippi Online Gambling Questions
Are there any local teams that can be bet on?
How can I tell if a gambling site will accept someone from Mississippi?
How old do I have to be to gamble online in Mississippi?
Can I use a mobile sportsbook?
Other US States Laws & Regulations For Online Gambling