Online Gambling in North Carolina – Legal NC Casinos To Gamble Online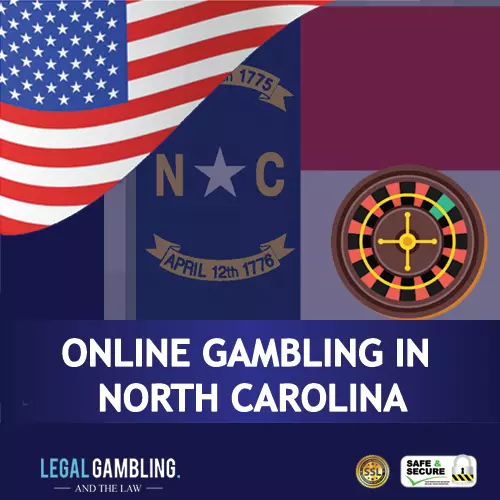 Over the years, North Carolina remained very conservative towards gambling. The state's gambling laws are strict and forbid most forms of gambling, with the exception of tribal gambling, bingo and raffles.
Compared to its Southern neighbors, however, North Carolina is somewhat tolerant when it comes to online gambling. Namely, there aren't any state laws that would make it illegal to play at online casinos.
As long as the site is offering its services to residents of the state, those players don't have to worry about being legally prosecuted by the authorities. Although no forms of online gambling are legal in the state, you can find plenty of offshore casinos that are more than willing to accept North Carolina-based players.
List of Casino sites accepting players from North Carolina:
History Of Online Gambling In North Carolina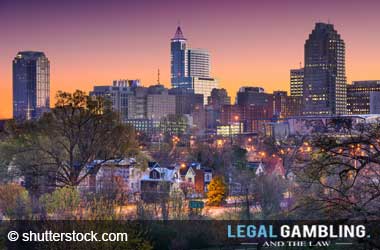 North Carolina is known for its restrictive and strict gambling laws. The state's gambling legislation along with the federal law restrictions regarding gambling has prohibited a variety of gambling options in the state.
For starters, there are only six casinos in the state with all being located on Native American reservations. These casinos are regulated under the Indian Gaming Regulatory Act, which is a federal law.
Though these casinos do allow the usage of slot machines, gambling machines, along with a variety of cards tables. North Carolina is described as the act of running a gaming machine or placing a bet with any item of value, in which the end result will lead to an individual gaining another item of value depending on the chance outcome.
At this stage, only casino games, bingo games where the proceeds charity driven, the state lottery, and raffles are allowed in the state of North Carolina. Horse racing and greyhound racing is strictly prohibited by the state, as is any other forms of the previously mentioned gambling varieties that is conducted without a license. Other illegal forms of gambling include those in a public place such as a restaurant, faro banks, and pyramid schemes.
Bookmaking is also illegal in the state, but it is not prohibited by state law. Instead, this falls under federal law. The current law, PASPA, prohibits the state from licensing or regulating sports betting, however, this was recently ruled unconstitutional. Being found of participating or operating an illegal form of gambling is considered a misdemeanour and will be charged as much.
Residents in the state have become accustomed to not having an array of gambling options to choose from. However, the growing amount of online offshore casinos and sportsbook is slowly changing that reality. Residents are now given the option to place their sports wagers online without fear of persecution. Moreover, they are finally able to participate in sports betting which has been barred from the state since 1992.
Is Online Gambling Legal in North Carolina?
There are no laws in North Carolina that would make it illegal for someone living there to open up his or her laptop and play casino games online. Even operators don't have anything to worry about, as most of them are based off-shore, and North Carolina authorities can't do much to prevent them from offering their services to the state's residents.
Although offshore casinos may not sound like a reliable option, the fact is that most of these sites are completely trustworthy and regulated by the strictest standards. I did my homework and tested hundreds of online casinos inside out to ensure that they genuinely present the best gaming solution for those residing in the Old North State.
Does North Carolina Allow Legal Online Sports Betting?
When regarding land-based gambling venues, the answer is no. Federal law prohibits the state from allowing sports betting to be a legalised and regulates related gambling activity as a result, and this prevents state-run casinos from offering a sportsbook.
The federal laws do not mean that sports betting cannot be enjoyed in the state at all. The laws are only specific towards land-based gambling and do not have the range to affect foreign sportsbooks that are US player friendly.
The state laws also do not have any mention of online gaming, and that makes using a licensed and regulated online sportsbook a safe act which is not punishable by the law. Since residents have begun using offshore sportsbooks, there have been no arrests made in the state that has been in connection to the usage on an offshore sportsbook.
Future of Online Gambling In North Carolina
Since North Carolina has a history of having restrictive gambling legislation, many experts are agreeing that the push of legalising and regulating sports betting will be a slow process in the state. Despite being prompted for a response to the ruling, a spokesperson for the current North Carolina governor, Roy Cooper, remained quiet and the office has not released any official statements. Though, the president of the state Senate, Phil Berger has assumed that this issue will not be discussed until next year or the years following.
Allowing sports betting in the state could lead to a well-needed boom in terms of revenue. The revenue created could go towards an array of state superseded programs, such as ones relating to education, healthcare, and the rebuilding of the roads and state buildings. Moreover, more tourists would visit the state to place sports bets during vacations as a variety of sporting events are held in the state.
Frequently Asked

North Carolina Online Gambling Questions
What is the best way to select a casino online?
How can I collect my winnings?
What are the different bets available?
Other US States Laws & Regulations For Online Gambling