Online Gambling in Minnesota – Best Casinos to Gamble in Minnesota / MN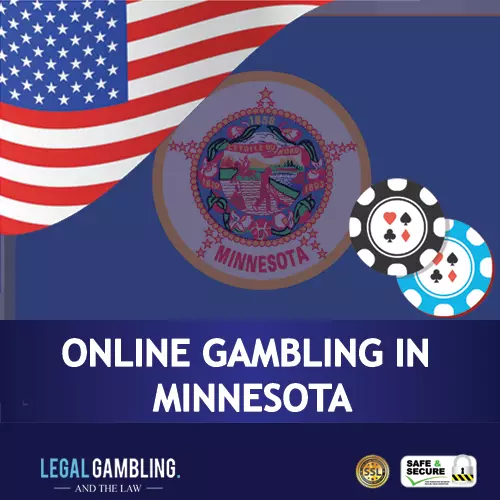 Minnesota is a state in which tribal casinos still have a leading position. Native American tribes negotiated their status in a grand manner, and their casinos are central for Minnesota gambling.
In their establishments, the tribes are allowed to offer poker and casino games. Other types of gambling that can be found throughout the state are the ones that can be found in almost every other state: pari-mutuel betting, raffles, pull tabs and bingo.
While tribal casinos operate legally without any troubles, online gambling is not in sight for Minnesota residents. There is an online lottery, though, but it's nothing we haven't seen before.
Yet, there is a solution for online gambling fans. In this text, we will discuss the gambling options in Minnesota, together with the online gambling facilities available for the residents of the North Star State.
List of Casino sites accepting players from Minnesota:
History Of Online Gambling In Minnesota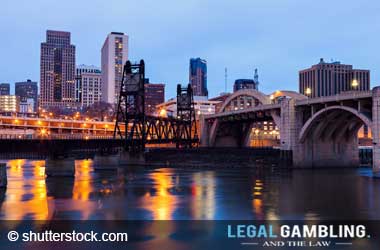 Minnesota is known for its pleather of land-based casinos that are state-regulated and are reminiscent of the thrills that are commonly seen in Las Vegas, along with the others being located on Native American reservations, which are regulated and licensed under the Indian Gambling Regulatory Act.
Minnesota describes gambling as the act of placing a wager or bet; owning a gambling device, such as a slot machine, without the proper licenses; and allowing a private residence to be used as a place where gambling can be partaken in.
Although Minnesota does have a pretty liberal gambling legislation, the state does have strict regulations of what is allowed and is considered legal.
The legal forms of gambling include on-track pari-mutuel horse racing, casino games, slots, pull-tab games, raffles, private social gambling in private residence, raffles, tip boards, and paddlewheels.
Moreover, dice and card games are permitted in a few bars and results as long as the winnings are limited to food and drink related prizes.
The forms of gambling that are barred in the state are dog racing – which is not specially stated, but it is assumed as there are no dog racing licenses, along with sports bets. Betting on sports is not prohibited by the state but is instead prohibited by federal laws which Minnesota is in compliance with.
Although residents in the state have dealt with not being able to place sports wagers due to the restrictive federal laws, this is slowly changing. Since more online offshore sportsbooks are allowing American based players to use their services, residents in Minnesota are being given an additional chance of expanding their gambling opportunities without fear of prosecution. As long as the sportsbook used is properly licensed, regulated, and is based offshore, legal issues will not arise by those who engage in betting.
Is Online Gambling Legal in Minnesota?
Talking about online gambling in Minnesota, the only thing that is legal for sure is the online lottery. However, no one is impressed by this type of online gambling anymore, and Minnesota doesn't seem to care much. There were some assumptions that Daily Fantasy Sports will be offered one day, but that hasn't happened yet.
What you can do, though, is to look for some sites that are available online and more than willing to accept Minnesota players. You should not worry about finding a promising one as long as you stay on this page.
The table below will offer you hidden treasure in the shape of online casinos that our team thoroughly checked. Rest assured that you will certainly find what you need among them.
Does Minnesota Allow Legal Online Sports Betting?
Despite a large number of casinos located in the state – none of them are permitted to accept sports wagers on their premises. This is not due to state law but instead a federal law which bars sports betting from being legalised and regulated within the state.
Any bookies that are making claims of being located or based in Minnesota should be avoided and reported as they are illegal and unlicensed. These bookies along with anyone who uses them could face a prison sentence along with a fine. However, these federal laws do not have the range to effect online offshore sportsbook as they do not explicitly state that using them are illegal and a criminal offence.
As long as the sportsbook used is regulated and licensed, no legal issues should surface. There have been no arrests of an individual in the state that has been tied to using an online sportsbook
Future of Online Gambling In Minnesota
Since Minnesota is in compliance with each of the three different federal laws that directly effects gambling and sports betting, the future of sports betting is being legalised and regulated in the state is still in debate.
A representative from Minnesota, Pat Garofalo has been rooting for the state to work for the assumption that sports betting would be legalised for a time prior to the Supreme Court ruling. However, the state legislators at the time did not consider his claims before they adjourned for the year.
However, there is still a chance as lawmakers have planned to meet in the summer and fall to discuss the issue along with a possible new bill.
Frequently Asked

Minnesota Online Gambling Questions
Can I use a mobile sportsbook in Minnesota?
What are the popular forms of depositing and withdrawing?
What sports can I place wagers on?
What local sports teams can I place wagers on?
Other US States Laws & Regulations For Online Gambling