Online Gambling in Vermont – Vermont's Best Online Casinos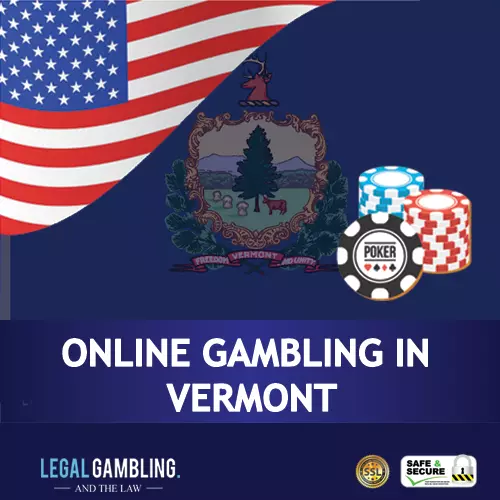 The government of Vermont is not gambling-friendly when it comes to either land-based establishments or their online counterparts.
You won't find a casino of any kind in Vermont or be able to bet on sports. The state doesn't even support racetracks and betting on horses. The only gambling option that can be legally utilized in Vermont is the state lottery.
One of the smallest states in the US has a lot to offer if you are a nature enthusiast in need of fresh air.
Yet, if you prefer staying at home and playing games of chance on your phone or laptop, you might notice that you live in the wrong state.
List of Casino sites accepting players from Vermont:
History Of Online Gambling In Vermont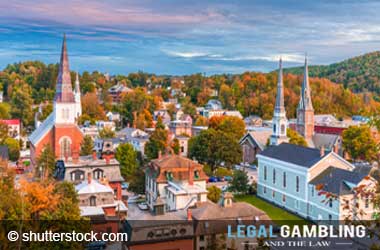 Gambling within Vermont is not an easy task as the state as prohibited most forms of gambling.
Especially considering how there are no casinos nor racetracks located in the state.
Many residents have gotten sued for travel over the border to cross into New York to visit a casino and participate in other forms of gambling.
Vermont gambling legislation prohibits most gambling activities as well as owning any gambling related equipment (slot machines).
The only gambling permitted in the state is certified non-profit organisations, which are allowed to hold raffles, lotteries, bingo and other games that are considered to be gambling related.
Though for the organisations, proceeds must go towards religious, educational or civil purposes or a charity for it to be considered fully legal. Along with that, they must comply with specific rules that can range from the amount wagered to how many times an organisation can hold an event.
In Vermont, gambling is described as the act of either winning or losing money or any other valuable item, by a game of chance. The only other forms of legal gambling are licensed horse racing, which is legal on every day of the week except for Sunday at 1 p.m., and the state lottery. This means that all other forms of gambling, greyhound racing, sports betting, pool selling, and social gaming are prohibited in the state. Although these restrictions are intensive, residents are given a few options to participate in gambling.
The first one is to drive to New York and gamble in the state. Or by using an online offshore casino or sportsbook. The latter will allow residents to bet on a variety of popular sports leagues in the United States along with other leagues located internationally. Vermont does not mention the usage of online gambling, and neither do the federal laws – it serves as a completely legal way to place wagers.
Is Online Gambling Legal in Vermont?
Considering the fact that the Green Mountain State is against gambling, it's no surprise that it doesn't offer any official online gambling sites. Yet, the good news is that the state officials are not even thinking of online gambling, as they didn't bother to incorporate it into the law.
Luckily, what is not officially illegal can be interpreted as allowed, which gives the residents of Vermont a chance to join some of the offshore online casinos. The list of the renowned online casinos you can count on is right above this text, waiting to be found by the likes of you.
Does Vermont Allow Legal Online Sports Betting?
No. A majority of gambling variants are illegal in Vermont, which includes bookmaking and placing wagers on sports. This is due to state law that prohibits sports betting in Vermont. State laws in Vermont are very restrictive towards most gambling variants. Any company or person offering betting services as defined above will, if convicted face time in jail and substantial fines.
Online sportsbooks are the only exception to the rule as nothing in state or federal laws states that the usage of an online offshore sportsbook is illegal. It is recommended to be diligent in searching the sportsbooks credentials including the company that owns it and where located to ensure no legal issues will arise. While the U.S Justice Department has gone after operators offering services to American citizens in the past, individual players have not faced any legal issues as the act of playing online is not illegal.
Future of Online Gambling In Vermont
Considering that Vermont does have a history of being anti-gambling in the past, many experts believe that nothing is going to change in the state and residents will be left only with the option of using online sportsbooks or travelling to a neighbouring state.
The governor of Vermont, Phil Scott, remains indifferent to the allowance of sports betting as he believes that it can have more negatives than positives within the state. Scott believes that despite the sports betting market boosting the state's economy, that it is not the solution towards the fiscal problems that Vermont is facing. Though, he did show a glimmer as hope as he was willing to review any bills that would be brought up to his office. Since the ruling, no bills in the state have been created nor are any pending review.
Danny Rachek, the executive director for the Vermont lottery, has stated that he does not believe that anyone in the state is pushing toward sports betting as it has never been a pressing issue in the state's pass. Other than Scott's law that allowed fantasy sports in the state any other expansion to gambling has fallen flat due to a variety of reasons in the state.
After Ron Hubert, one of the former Republican state representatives have pushed for the legalisation of casinos in multiple attempts ranging from 2011 – 2017. However, his attempts were in vain as none of the ever made waves or progress.
The only hope is for the current governor as he stated that the idea of betting on high school and college sports is out of the question. However, he said he would consider allowing betting on professional sports leagues in the future.
Frequently Asked

Vermont Online Gambling Questions
Can Players from Vermont Place Sportsbook wagers Online?
Is it Legal to gamble online in Vermont?
What are the Legalized Gambling Options in Vermont?
Will Vermont Regulate Online Sports betting in the Future?
Other US States Laws & Regulations For Online Gambling