Online Gambling in Delaware – Top Legal Delaware Online Casinos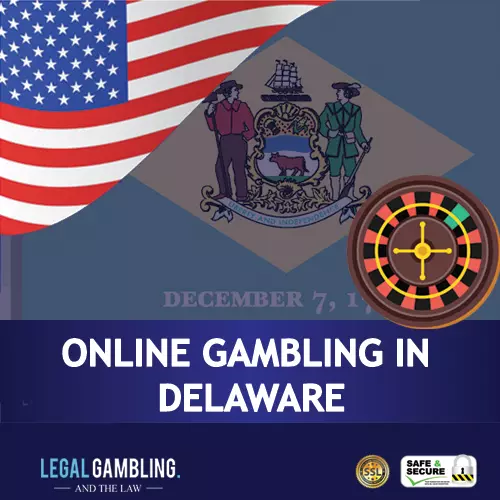 Gambling in Delaware goes way back before it became the first state to ratify the US constitution. Despite its small size, the Diamond State has been a strong advocate of legalized gambling, as they've always seen it as an opportunity to get the millions that come from revenue in the gambling industry.
Delaware's plans for legalizing online gambling came to fruition in 2012, when the popular activity was legalized in the state. Nowadays, Delaware has a well-constructed legal framework surrounding all forms of gambling — including gambling via the web.
In this article, we will provide you with a detailed breakdown of the gambling laws of Delaware, its history, and talk about the best online gambling alternatives for citizens of Delaware.
List of Casino sites accepting players from Delaware:
Keep in mind that each of these sites was tested firsthand by our team of casino experts. There's a vast number of sites, so we prefer to keep the list clean and try to provide only the best ones.
History Of Online Gambling In Delaware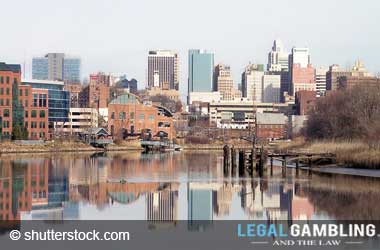 Delaware is one of the few states that have taken it upon themselves to regulate gambling of all forms, thus making it one of the most gambling-friendly spots in the United States. Since gambling is a popular pastime, many of the residents have taken advantage of the Native American casinos located in Delaware.
Despite PASPA, the federal law that prohibits sports betting of any kind, Delaware is exempt from it as they have regulated and created rules regarding all forms of gambling, including sports betting.
The most popular forms of gambling that take place in the state are typical forms that include horse racing, commercial gambling, the state lottery and sports gambling.
Though, there are some regulations regarding their gambling laws, such as the prohibition of placing wagers in bowling alleys, craps games, and even placing wagers on the election of any other political event.
While sports betting is legalised in Delaware, there are still some state-wide regulations that must be followed to ensure that the bettors, bookies, and the state government will not have to face any additional issues.
While there is the freedom to place wagers on the major league games, there are some serious limitations. One of them being that residents in Delaware have to bet on three or more parlaying NFL games. Moreover, the amount of legal land-based sports betting venues is minuscule compared to the only other state that has legalised it. Currently, there are only three licensed sports betting venues in Delaware – which can put residents who do not live near any of them at a disadvantage. Plus, the only sorts that can be bet on are parlayed NFL wagers.
Despite the land-based limitations, residents in Delaware can still place sports wagers online by using an offshore sportsbook. This will allow them more options to bet on a larger variety of sports without as many limitations.
Is Online Gambling Legal in Delaware?
As of 2012, online gambling is entirely legal in Delaware. Also, there are no laws in the Delaware State Code that explicitly forbid gambling in offshore casinos. And considering that no one has ever been persecuted for doing so, you can access them without fear of prosecution. Truth to be told, Delaware citizens never had much to worry about, as even the old law didn't prohibit online gambling.
There are thousands of online casinos out there. However, not all of them provide you with the same level of entertainment and, more importantly, trustworthiness. We've decided to take matters into our own hands and create our list of the best online casinos for those residing in the Blue Hen State above.
Does Delaware Allow Legal Online Sports Betting?
Yes, betting on sports is legal in Delaware. However, there are strict rules and regulations regarding sports betting. Such as the NFL is the only sport that can be wagered on in land-based venues. As long as the bets are placed in a legal sports betting venue, which can range from convenience stores to restaurants, then there are no issues. Residents should be aware that in some cases, people will pretend to be a bookie in hopes to scam people – if a group or a single person is claiming to be a bookie and they are not a part of one of the venue sites, then you should report them to the local authorities.
Placing sports wagers online is legal as well. Since many more offshore sportsbooks are allowing American based players, placing wagers on sports has proven to be easier. Moreover, the UIGEA does not have the range to effectively curb those that do as long as the offshore site is regulated and licensed by a respectable company, no issues will surface. Furthermore, Delaware has no recorded cases of convicting someone due to the usage of an offshore sportsbook.
Future of Online Gambling In Delaware
While Delaware is one of the more liberal states regarding sports betting, the restriction that has been set could change for the better. Since Delaware is not affected by PASPA, which is the Professional and Amateur Sports Protection Act, which bans all forms of sports betting – their legislation does not have to make any significant changes except for allowing for more forms of sports betting to be allowed. However, Delaware has made an attempt to legalise all forms of sports betting in 2009, though this was almost instantly turned down by the United States Court of Appeals. Moreover, the federal Wire Act, which prohibits sports bets from crossing states lines, limited the number of people who could bet with Delaware sportsbooks. This is not too much of an issue though as the Wire Act was set in place in hopes to prevent crime leader from running illegal sports betting.
On May 14th, 2018, the Supreme Court made an official ruling which stated that PASPA was outdated. This will give the state more freedom in creating their own legislation relating to sports betting. While this did not have a significant impact on Delaware, it will provide them with the choice to expand their current sports betting selections. Though many of these states created legislation will not go into effect until 2019 due to the political calendar, along with other aspects such as the size and population of the state.
Other areas in the nation are preparing for the possibility of the new influx of sports wagers, such as the stock market. There has been the talk of having a branch in the market being dedicated for sports betting. While this will benefit both the people who participate and the major league sports teams – it will also give another domesticated and safe place to bets on.
Since the ruling, the governor of Delaware, John Carney has already issued an official statement regarding their actions with sports betting on May 31st, 2018. Carney's office stated that Delaware will be launching full-scale sports betting gaming operation starting on June 5th. This will make them the first state to fully legalise sports betting since the famed decision. This decision could also lead to fewer residents in the state flocking to offshore sites since they can participate in sports betting domestically. However, despite the new legislation, residents will still have the option to place wagers offshore if that is their preference.
Frequently Asked

California Online Gambling Questions
Do sportsbook memberships cost anything?
Can I use Bitcoin as a payment method?
Can I use a mobile gambling app?
Is there a minimum I have to deposit at a gambling website?
Other US States Laws & Regulations For Online Gambling