Online Gambling in Ohio – Gamble On The Best Casinos In Ohio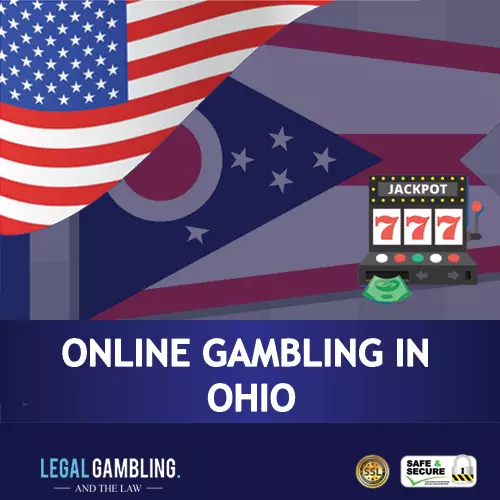 Ohio doesn't provide state-run online casinos and sportsbooks, but that doesn't mean there aren't any options out there for the residents of this state.
Sports betting is not legal yet, but it seems that it's only a matter of time before the new bill gets passed.
For the time being, the best solution is to play on offshore websites. The state's officials do not have any laws that strictly forbid the residents of Ohio from playing on websites that are operated outside of the United States.
In other words, you will not risk going to jail because you played a round of online poker or enjoyed a few spins of your favorite slot game.
List of Casino sites accepting players from Ohio:
History Of Online Gambling In Ohio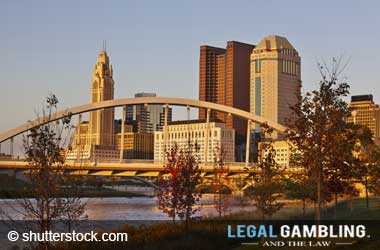 Gambling in Ohio is restricted due to the state laws along with the state being in full compliance with the federal laws that have set guidelines cornering gambling. The state describes gambling as the act of operating games of chance for personal profit or profit for a charitable reason.
In total, Ohio has eleven casinos and racetracks that are state regulated, along with a few that are located on Native American reservations which are regulated under the Indian Gaming Regulatory Act.
The forms of gambling that are legal in the state are wager variation of horse racing, bingo and raffles as long as the winnings are going towards a charitable cause or goodwill, the state lottery, private social gambling, along with casino games that are allowed in the state-run and tribal casinos.
Ohio is extremely clear in what is considered to be illegal gambling
Anyone who is caught cheating or fixing a game of chance to have a particular outcome will face a misdemeanour charge and a fine of at least $1,000 or more. The state considers bribery or intentionally corrupting the event as cheating. Other forms of illegal gambling in the state are sports betting and public betting. Greyhound racing is not specified in state or federal laws but is assumed to be illegal as there are not licensed dog racing tracks in the state.
For the last decade, residents in Ohio have dealt with not being allowed to place sports wages unless when visiting a state that does: Nevada, Delaware, Montana, or Oregon. Though the rise in online sportsbook that is located offshore have given Ohio residents the chance to place their wages on a safe, licensed, and regulated sportsbook without fear of jail time.
Is Online Gambling Legal in Ohio?
As I mentioned above, online gambling is technically not legal in Ohio, but it's safe to pursue this type of activity while within the state's borders. There are hundreds of online casinos and sportsbooks that accept players from Ohio, and you can try your luck on these websites without the fear of facing any legal consequences.
If you want to be sure that you're playing on safe and licensed websites, check out my list below where I included some of the best online gambling operators for Ohio residents. Enjoy!
Does Ohio Allow Legal Online Sports Betting?
Without federal law in place, the answer would be yes. The PASPA prevents Ohio from the legalisation and regulation of of sports betting within the state, and Ohio as a state currently does not have any specific law preventing sports betting from being allowed in the state. While that may be the case, neither federal nor Ohio law prevents Ohio residents from placing wagers at an offshore sportsbook as an alternative option.
However, since the recent decision by the Supreme Court in May of 2018, sports betting could become a legal and regulated form of betting in the state. Ohio has not made a decision relating to this at the time of this article being written.
Future of Online Gambling In Ohio
While Ohio could allow sports betting in the future, it does not seem to be a likely possibility as the governor of the state, John Kasich, stated that he is not rushing to legalise sports betting. Kasich claimed that sports betting has not been as much as a priority for the states legislators and the current state of it will remain unchanged for the next few years.
Though there might be some hope as Kasich and his team are looking over the possibility of legalising and what effect might it have on the state.
Legalizing sports betting could quickly increase the overall revenue that the state brings in yearly. The additional funds could go towards state-supported programs, such as healthcare and education. Moreover, it could increase the tourism that Ohio sees seasonally.
Despite not making an official statement, there has been speculation that Ohio will be one of the states that will pass a sports betting legislation, this concept as created by the governor signing a bill that legalised fantasy sports in December of last year.
Frequently Asked

Ohio Online Gambling Questions
How can I find a legal casino online?
Can I bet on politics or the stock market?
How are American odds displayed?
Is mobile sportsbook an option for Ohio residents?
Other US States Laws & Regulations For Online Gambling