Online Gambling in Alaska – Best Casinos to Gamble in Alaska / AL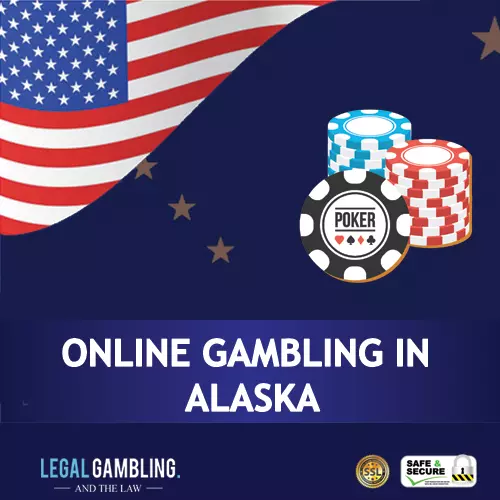 Alaska is the largest state in the USA but also belongs to the group of States that have the most stringent gambling laws. Over two million tourists visit the Last Frontier every year to see its mesmerizing natural beauty. Not many people come for its gambling facilities and lavish casinos, though, as almost all forms of gambling are banned. Apart from some charitable gambling and betting on dog mushing, all forms of gambling are prohibited.
As for online gambling, the situation is far from straightforward. While it's illegal to operate online gambling sites in the State, Alaska doesn't have a single law that prevents players from signing up at offshore online casinos.
Today, we will walk you through the most significant gambling regulations in Alaska and show you where you can legally gamble in the State.
List of Casino Sites accepting players from Alaska:
History Of Online Gambling In Alaska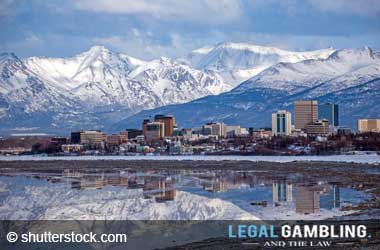 Considering that Alaska does have a unique and intensive landscape, along with a smaller population, finding a land-based regulated casino that also includes sports betting is impossible.
Though, Alaska is home to some casinos that are based on Native American reservations.
These casinos do come with restrictions imposed by the state law, such as the prohibition of slot machines, betting on horse racing, along with dog racing; as the latter is seen as harmful to the natural culture and environment of Alaska.
Despite not having a large number of casinos, Alaska is known for their harsher laws regarding other areas of gambling; many of the legal tribal casinos are only restricted to allowing bingo and a few other "pull tab" gambling games. Moreover, there are not any online casinos that are based in Alaska due to these regulations.
While many of the residents have tolerated these restrictions, the growing number of online casinos that allow sports betting, and other forms of gambling, has attracted players in this region. Since Alaska gambling regulations are only focused on the land-based state regulated casinos, residents do not have to worry about any legal issues regarding placing their wagers online.
Many offshore and international sportsbooks are open for American users and serve as the most popular choice for Alaskan residents. The only issue regarding this is that not many offshore online casinos will allow American users, meaning that their choices will be limited.
Is Online Gambling Legal in Alaska?
The situation with online gambling in Alaska is a bit complicated. After going through the Alaska Statutes, we didn't find a single law that prevents players from indulging in online gaming.
However, some are intimidated by one particular instance Alaska statute, section 11.66.200, which regulates using devices for prohibited gambling activities: "gambling device" means any device, machine, paraphernalia, or equipment that is used or usable in the playing phases of unlawful gambling, whether it consists of gambling between persons or gambling by a person involving the playing of a machine.
There hasn't been a single criminal prosecution related to online gambling documented in Alaska, so you can go to offshore casinos and enjoy your favorite casino games with peace of mind.
To save you the hassle of having to search for legitimate gaming sites, we've compiled a list of the top online casinos for residents living in Alaska. Feel free to check it out below.
Does Alaska Allow Legal Online Sports Betting?
Currently, Alaskan lawmakers and their localised authorities do not condone any form of sports betting. Sports betting enthusiasts would be safer if they avoid any of the local sports books due to the high chance that they are completely illegal and against the laws set by the state. On one hand, the laws that have been set by the state do not specify against sports betting – however, it is safe to assume that they do fall under their illegal gambling restrictions.
Regarding placing wagers online for sports betting, the state does not prohibit this, and there has been no record of any Alaskan resident being punished for this activity. While this does allow the population to partake in an enticing form of online gambling, residents should be aware that not all sportsbooks are regulated and legalised. Meaning that in some cases, it would be better to avoid these sites unless the proper licensing can be found and easily accessed.
Future of Online Gambling In Alaska
Since PASPA, also known as the Professional and Amateur Sports Protection Act, was passed in 1993 – it banned sports wagering of any kind, land-based and online, across the United States. A few states have been exempted from this act, such as Oregon, Nevada, Delaware and Montana. It is important to note that PASPA only effects casinos and sportsbook that are based in the United States. This combined with Alaska not regulating online sportsbooks usage means that Alaskan residents are allowed to use foreign sportsbooks without any issues. On the plus side, mobile sports betting is allowed in Alaska since it is considered to be a form of online betting. Despite the allowance, some sportsbooks apps are not accessible in Alaska due to the implication of PASPA along with other legality issues.
Even though PASPA is still around, the United States Supreme Court opened a case on May 14th 2018 after a ruling decided that PASPA was outdated and unconstitutional. This case will determine if sports betting should become legalised and regulated amongst the 50 states. Allowing this to happen will increase the overall revenue between the states due to the high percentage of the population admitting they enjoy gambling.
In some cases, states that are exempt to PASPA will not be affected by this law since sports betting is already allowed, legalised, and regulated. Other states that are larger and have a higher population, such as New York, Michigan, California and Illinois will have to wait until 2019 for their ruling. This is because of rules relating to the political calendar. On the other hand, New Jersey and West Virginia are ready to allow the legalisation of sports betting – as their only hold back was waiting for a ruling from the Supreme Court.
It should be considered that it is up to the states as well if they would want to implement and allow sports betting. Currently, 20 states are considering this. Though lawmakers in Alaska have not begun this conversation as Austin Baird, spokesperson for the Alaskan governor's office, admitted that "there has been no legal action regarding this matter".
In part, this conversation would force Alaska to create a bill that repeals their original opposition to gambling and would have to clarify which forms of betting would be considered legal, regulated, and safe for the residents. Since the case was opened, Alaska has not made any notable moves that show that they are in favour, or even against this change. Only time will tell if the state will allow sports betting. However, this does not seem to be a pressing issue considering that Alaska did not make online sports betting illegal and instead allows their residents to do it as they please. Some experts have weighed in, and none have mentioned that Alaska will change their laws on the legality of sports betting for the previously mentioned reasons.
Frequently Asked

Alaska Online Gambling Questions
What is the legal age to gamble online in Alaska ?
How can you tell if an offshore sportsbook is legal, regulated, and allows Alaskan players?
When will winnings be received?
What should a good sportsbook include?
Other US States Laws & Regulations For Online Gambling