Online Gambling in Michigan – Best Casinos to Gamble in Michigan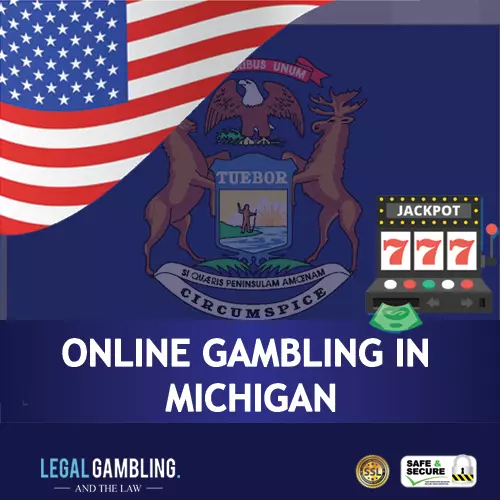 For Michigan, the end of the previous year has been significant in terms of online gambling. The Great Lakes State has decided to follow the example of some countries that have been generating revenue from online games for quite some time.
When Governor Gretchen Whitmer signed House Bill no. 4311, online poker, online casino gambling and internet sports betting officially got the chance to start a new life in Michigan. However, although all these online gambling types are now legal, they haven't yet been put to practice.
While you wait for online gambling to gain power, you can spend some time in one of the Tribal or regular casinos, or the state lottery. This article should come in handy for any of you interested in gambling laws in Michigan and the progress of online gambling legislation.
List of Casino sites accepting players from Michigan:
History Of Online Gambling In Michigan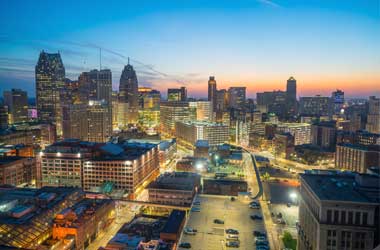 Michigan is known for being a more liberal state regarding their gambling legislation. Michigan describes gambling in their state constitution as the act of willingly accepting any valuable item or money that is solely based off of the unforeseeable result of either a race, contest, or a game.
Many of their casinos are state-owned while the other ones are located on Native American reservation, which is licensed and regulated under the Indian Gaming Regulatory Act.
The state allows a variety of different regulated gambling options including wagers that can be placed on track, on track broadcasting, along with pari-mutel, social card playing which can occur at a retirement home, betting on league bowling teams as long as the wager does not exceed $1,000, bingo, casinos games, redemption games, along with millionaire parties.
The forms of gambling that are prohibited by the state are any relating to sticks, bonds, or those got gain or production and pool selling.
Sports betting is also barred in the state, though this is due to federal law and not the state. Since Michigan gambling is liquid, the punishments for being convicted of illegal gambling can vary depending on the individual history along with the crime charged.
For the longest time, residents in the state have dealt with being barred from placing sports wagers due to the federal laws that Michigan follows. However, this is slowly changing as more and more online offshore sportsbook are allowing Michigan residents to use their services without fear of prosecution.
Is Online Gambling Legal in Michigan?
As we already mentioned, 2019 was a vital year for Michigan, when Governor Whitmer decided to sign House Bill no. 4311. By doing so, she said yes to almost all crucial online gambling activities like online poker and casino games, as well as sports betting.
But, even though the House Bill was signed, online gambling hasn't been regulated yet, and for a good reason. A spokesperson for the Michigan Gaming Control Board told the press that it would take some time to create a rule-book that will serve as a guide for online gambling operators in Michigan.
The online gambling is planned to be available for Michigan residents in 2021, while sports betting might be there this year. As you can expect, since Michigan decided to legalize online gambling, there should be no problems in checking some great sites that are currently operating and more than willing to let in US bettors.
Sometimes, finding a suitable site can be difficult, and we are well aware of that. Consequently, we took some time to swim through the sea of online casinos and find the top-rated ones that will give you the best possible entertainment. All the casinos you can find on our list are genuine and secure and, of course, offer plenty of games that you might find interesting.
Does Michigan Allow Legal Online Sports Betting?
Technically, no. Michigan itself does not have state laws that bars sports betting. The state adheres with federal laws automatically and therefore will not permit sports bet to be placed nor legally issue sportsbook licenses. Though the federal law only has the power to effect land-based gambling venues along with domestic online casinos.
If a resident is found committing and participating in any form of illegal gambling – which includes using a bookie that claims to be located or based in the state is a legal offence. Depending on the individual's criminal history, along with the type of gambling crime they are charged for, they can face a maximum of a year in prison along with receiving a $1,000 fine. However, if other crimes are involved, sentences could be longer sentence as could the penalties.
To ensure that any legal issues will be avoided, it is recommended that any sportsbook used to be located offshore and have the proper licenses needs for operation. While the punishment for illegal gambling is severe – there have been no recorded cases of an individual going to prison or being fined for using a legal and licensed offshore sportsbook.
Future of Online Gambling In Michigan
Michigan adheres to all federal laws, especially those that influence gambling, and especially sports betting. Currently, in Michigan, there are several active bills that will create an expansion of accepting types of gambling.
A few of them which will legalise and regulate sports betting along with fantasy sports. The future is looking bright as four of these bills have gotten votes in the state committee.
Three of the bills to be voted on will legalise online gambling, while the other will legalise fantasy sports. At this states of progression, they have not received any votes in the Senate or House of Representatives. The bills that include sports betting have yet had an official hearing by the committee.
Frequently Asked

Michigan Online Gambling Questions
Is there high roller sportsbook?
How are winnings collected?
Are offshore casinos safe?
How old do I have to be to gamble online?
Other US States Laws & Regulations For Online Gambling