Online Gambling in New Hampshire – Legal NH Casinos Online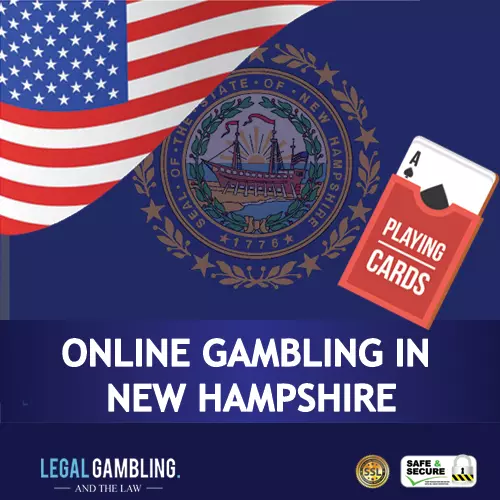 Despite being the first state in the US to legalize lottery, the New Hampshire gambling scene has not made significant progress in the recent past. The motto of the Granite State is "live free or die", but it turns out it has some of the most restrictive laws in the country.
Tribal gambling is nonexistent in New Hampshire, and the state banned commercial casinos. However, there are several de facto casinos that offer games like craps, roulette, blackjack and poker.
The local lawmakers haven't made any effort in legalizing internet gambling, so New Hampshire residents often find themselves stuck in the proverbial "grey zone", not knowing whether or not they can gamble online without having to worry about legal consequences.
I've decided to help out fellow gamblers from New Hampshire by creating this guide that highlights the current legal situation of online gambling in the Granite State.
List of Casino sites accepting players from New Hampshire:
History Of Online Gambling In New Hampshire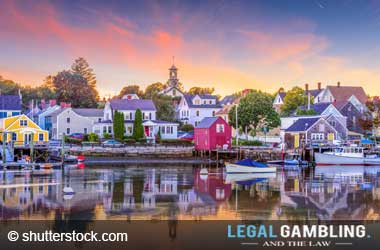 New Hampshire gambling legislation is considerably liberal – even with the state laws combined with the federal laws that restrict and prohibits some aspects of gambling.
New Hampshire has a small handful of state-regulated casinos that do not feature any form of slots or gambling machines.
Instead, they are filled with table games with a maximum betting limit of $4.
Cruise ships that have gambling machines are allowed to enter the state for a maximum of 48 hours at a time while allowing residents of age the chance to use the machines without issue.
Gambling in this state is described as the active and willing act of risking something of value, whether it be a physical item or monetary on an event that is not under someone's influence or control with the mutual agreement that another valued item will be given depending on the outcome of the event.
The legal forms of gambling are variations of horse racing and greyhound racing, table games, the state lottery, along with charity-related bingo and raffles. Illegal gambling will consist of the following: any unlicensed variation of the legal variations, gambling at a gas station, and placing wagers on sports.
While New Hampshire residents have dealt with the restrictions set by the state and federal laws. The rapidly growing amount of online casinos and sportsbook are creating new gambling opportunities that are easily accessible. The online casinos will allow residents to use video slots while the sportsbook will allow them to place wagers on domestic and international sports team in a safe and legal manner.
Is Online Gambling Legal in New Hampshire?
There is nothing specifically mentioned in the New Hampshire status regarding online casinos. Legal parameters of the state's Criminal Code fail to include internet gambling, but that doesn't mean they exclude it either. Nobody in the Granite State has ever been arrested for wagering online, despite the fact that thousands of players play online at offshore sites.
For now, players in New Hampshire who prefer gambling from the comfort of their homes are left with several offshore platforms still serving the American market. How to find them? Easy — scroll your mouse cursor down and click on any of the casino operators from my list. Casinos from this list are more than eager to cater to the online gambling needs of any New Hampshire-based player.
Does New Hampshire Allow Legal Online Sports Betting?
Technically, no. Betting on sports in the state is considered illegal and is prohibited by the state laws along with the federal law, PASPA. Anyone who is found guilty of operating or using a bookie that is based in the state or domestically will be charged with a criminal offence and could face a jail sentence, a fine, or both. Moreover, sports betting can only be done in a private social residence.
The prohibition of sports betting is only relating to land-based New Hampshire gambling venues. The law does not specify where gambling online is an illegal offence. Residents can find solace in placing sports wagers using an online offshore sportsbook without worry of prosecution. There have been no arrests made in the state where the usage of an online offshore sportsbook was the cause or an important matter of the arrest.
Future of Online Gambling In New Hampshire
The future of sports betting in New Hampshire is looking bright as the governor, Chris Sununu made an official statement to USA Today.
Sununu stated that the legalising of sports betting in New Hampshire will probably receive a 3-1 vote. However, the governor has signed a law allowing fantasy sports to become regulated. This could have a positive financial impact on the state as it can increase the overall revenue and could help fund state-supported programs, such as healthcare, education, and the rebuilding of the roads and buildings.
Along with benefiting the state, the regulation of sports betting across all states could have a positive impact on the economy such as the stock market being creating a branch that will be specially designed for high rollers who want a more luxurious market to place their wagers. Along with making a personal profit, this market could also help national leagues themselves create profit.
Frequently Asked

New Hampshire Online Gambling Questions
How can I tell if a online casino will accept a resident in New Hampshire?
What should I do if my credit or debit card is declined?
How old do I have to be to gamble online?
What are the most popular teams to be on in New Hampshire?
Other US States Laws & Regulations For Online Gambling