Online Gambling in Oklahoma – Oklahoma Casinos Online To Gamble With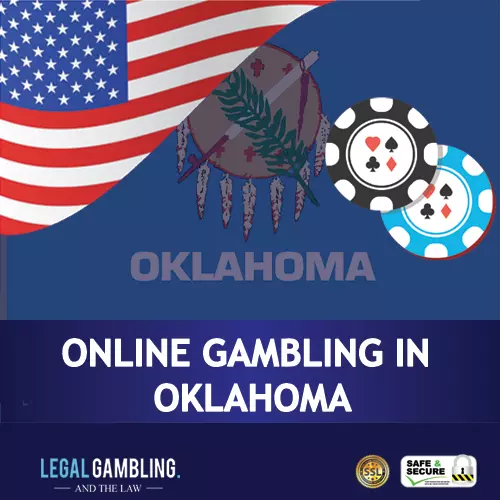 Oklahoma is one of the best places for gamblers in the US.
Legal land-based casino establishments are scattered all across the state, and they offer plenty of different games like poker, roulette, video slots, blackjack, bingo and others.
But what if you want to stay at home and enjoy your favorite casino games over the web?
Unfortunately, the state of Oklahoma doesn't run any legal online casinos at the moment, but that doesn't mean that you can't play online. Offshore gambling sites are a big hit in the state, as thousands of players log in every day to play.
Are they breaking any laws by doing so?
List of Casino sites accepting players from Oklahoma:
History Of Online Gambling In Oklahoma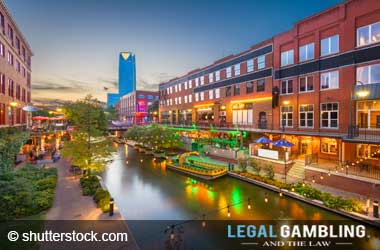 Oklahoma does, as most states within America, have strict legislation regarding gambling.
This is due to a combination of the state and federal laws restricting what variations of gambling is allowed and legalised.
In Oklahoma, gambling is described as the act of placing a bet, regardless of the amount where two parties agree that one or the other will receive a determined monetary amount or item based on the outcome of an unforeseeable event.
While the law does not specify what gambling is, other parts of the legislation describe the usage of gambling machines, dice, balls, or cards as aspects of gambling.
Despite the strictness regarding gambling, there are 102 casinos in the state that are located on the Native American reservations. The forms of gambling that are legalised in the state are variations of horse racing, the state lottery, raffles and bingo for charity related or goodwill events, along with prizes being offered to winners of athletic events.
While most state laws do not specifically provide for any penalty for those who engage in illegal gambling as mere players, Oklahoma gambling law reserves a lesser charge for those who are just playing the game. Engaging in any illegal gambling activity as a player is a misdemeanour offence and conviction can result in a jail term of 30 days. Those convicted of running an illegal gambling business can face up to 10 years in jail. Spreading information that can be used for making or settling bets is a felony offence.
Is Online Gambling Legal in Oklahoma?
Just like most US states, Oklahoma does not have any specific laws that point out the issue of online gambling. It is only illegal for the residents to operate a gambling site, but playing on one is safe and not punishable by law.
In other words, if you're playing on a legal foreign-based casino site, you should not feel like you're doing anything illegal. There are hundreds of websites like these, but only a few are worth playing on. With that said, you should see the list I provided that contains the top casino and sportsbook sites for Oklahoma players.
Does Oklahoma Allow Legal Online Sports Betting?
No. Oklahoma is one of the many states that are prohibited by PASPA to allow sports betting of any kind in the state. This means that there are no licensed bookies located in Oklahoma. Moreover, anyone who is operating or caught using a bookie that claims to be based in the state will face criminal punishment.
Although, residents are safe to bet online using an offshore sportsbook without fear of prosecution. As long as the sportsbook is licensed and is owned by a trustworthy company, no legal issues should arise.
Future of Online Gambling In Oklahoma
The state is not opposed to legalising sports betting. However, this is not expected in time for the upcoming NBA, NFL, or college football seasons. This is due to the fact that legislators in the state are not rushing to have an emergency meeting to discuss sports betting. Instead, there are plans for the legislators to wait until the next session – which will be happening in 2019.
One of the Oklahoma state representatives, Mike Sanders, stated another reason for the wait is due to the lack of having a foundation of how it will be regulated along with other important factors that must be included, such as the possibility of bettors developing gambling addictions. Another factor that must be considered in is if the casinos that are located of Native American grounds should have exclusivity towards sports wagers – although this may seem unlikely as the tribes already have major exclusivity towards other forms of gambling already.
Greg Treat, the Senate Floor Majority leader, stated that this could become a challenge as some of the local tribes believe that due to the previous contracts were given to them that they have all the rights for a variety of gaming.
Nevertheless, many of these issues will be discussed next year during the 2019 session as the state will have ample time to research the best course of action to take regarding legalisation.
Frequently Asked

Oklahoma Online Gambling Questions
Can Players from Oklahoma Place Sportsbook wagers Online?
Is it Legal to bet on Sports in Oklahoma?
What are the Legalized Gambling Options in Oklahoma?
Will Oklahoma Regulate Online Sports bet in the Future?
Other US States Laws & Regulations For Online Gambling