Online Gambling in North Dakota – Best Casinos To Gamble With In NK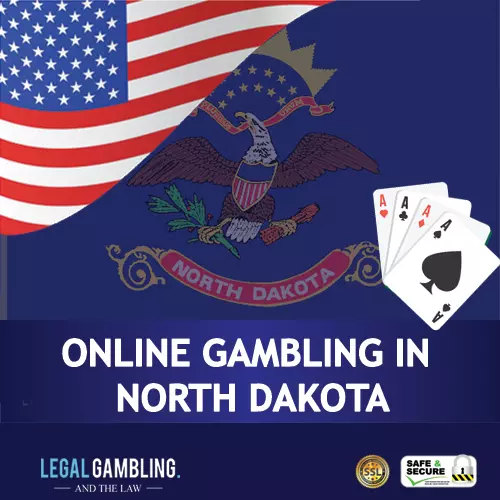 Welcome to my page dedicated to online gambling in North Dakota.
If you're a resident of this state and you want to try playing some popular casino games, this page will point you in the direction of some of the top online casinos that accept North Dakota players, and also help you understand the basics of gambling laws in the state.
In general, North Dakota has fairly loose gambling laws.
Players over the age of 18 can enjoy betting on horse races or greyhound racing, while there are plenty of tribal casinos where they can play games like video slots, roulette, blackjack, poker and others. But what about online casinos?
List of Casino sites accepting players from North Dakota:
History Of Online Gambling In North Dakota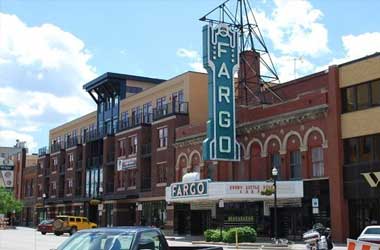 The North Dakota gambling legislation falls on the more liberal side. Many of the state laws combined with the federal laws to prohibit certain forms of gambling, such as sports betting.
The state laws restrict the casinos to be located on Native American reservations, which must follow the guidelines set by the Indian Gaming Regulatory Act.
While casinos are restricted location wise, there are a handful in which residents can visit within the state. North Dakota describes gambling as the active patriation of risking an item of value to possibly receive again based on a game or events that is solely based around an uncontrolled chance.
The legal forms of gambling in North Dakota are wager variations with horse and greyhound racing, tribal casino games, lawfully recognised contests of either speed/strength/skill, pull-tab games, bingo and raffles for charity related or goodwill events, the state lottery, and cardrooms.
Any form of the previously mentioned gambling variation that is operated without the proper license is considered illegal. Bookmaking is also not allowed in the state, but it is not stated in the state laws. The federal law that North Dakota is in full compliance with bars sports betting from being legalised and regulated within the state.
Placing sports wagers using an online offshore sportsbook is allowed in the state. This is due because the neither the federal or state laws mention the usage of online gambling. This method will enable residents to place wagers on their favourite sports teams with the unneeded worry of facing a criminal charge.
Is Online Gambling Legal in North Dakota?
The thing is that online gambling is not referenced in the state's law. Because of that, joining online casinos in North Dakota is technically not illegal. Many gambling enthusiasts from this region of the US enjoy playing on offshore websites that accept American players, and do so without the fear of breaking the law.
In other words, you can feel free to play on any casino site that allows you to make an account and bet using your real IP address. If you want to see some of the best online casinos that accept players from North Dakota, take a look at the list I provided below. Good luck!
Does North Dakota Allow Legal Online Sports Betting?
It is not legal to place sports wagers at any of the land-based casinos in the state. No location is permitted to take any sports wagers as it is deemed illegal by the federal law, PASPA. This law prohibits the state from giving out any bookie licenses to the racetracks or casinos.
However, the federal law only has the range to affect the land-based operations. Residents in North Dakota can still place sports wagers online using an offshore sportsbook. Since the acceptance of US bettors, no individual in the state had has an arrest that was connected to the usage of an offshore sportsbook. Just be sure to check that the sportsbook is owned by a reputable company and is licensed in its country to avoid any legal issues that may come with using an illegal sportsbook.
Future of Online Gambling In North Dakota
The governor of the state, Doug Burgum, happened to be one of the governors who willingly signed a brief document when supporting New Jersey sports betting legislation case. Burgum stated that he believes the states should have the right to change and modify their own laws without having federal laws or congress preventing it from happening.
He continued on stating that he is not aware of any modification to North Dakota's state laws which will allow sports betting, and no one in the office has proposed any modifications at this time. However, Burgum did say that if a new proposal appeared, he would evaluate the pros and cons of it carefully before making the final decision.
While one of the federal laws that North Dakota was appealed, the state still follows two additional ones that restrict gambling. The Wire act prohibits ant wagers from crossing state lines, which means that residents in North Dakota will not be able to place their sports wagers with any of the other states that are legalising and regulating it.
Allowing the legalisation of sports betting could have a drastic impact on the economy, and this could increase North Dakota's yearly revenue which could go toward financing a few state supported programs, mainly education and healthcare. Moreover, depending on the way the state handles sports betting – they can see an influx of tourism as well.
The national league themselves do seem to be on board with sports betting being legalised and regulated within the states as they could make a profit off of it as well. However, the only league that has openly shown their support is the NBA, as the senior vice president Dan Spillane stated that is Congress asked for their options, they would be happy to participate and weigh in the benefits of legalising it. This statement follows the New Jersey case as that state has fought to legalise sports gambling as the pros of it seemed to have outweighed the cons.
Frequently Asked

North Dakota Online Gambling Questions
What are the indicators of an online casino being legal?
What are the best deposit options for North Dakota residents?
Is it safe to have more than one sportsbook account?
Can I bet on international sports?
Other US States Laws & Regulations For Online Gambling