Online Gambling in Maryland – Online Casinos In Maryland To Gamble On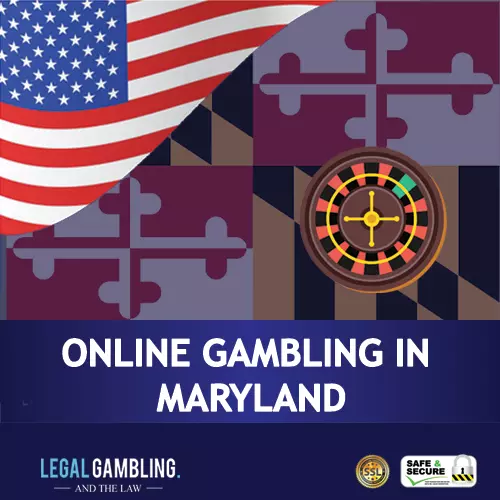 One of the countries that are slowly transforming from an evil step-mother to a loving father in terms of gambling is no other than Maryland. In the last decade, Maryland included many different types of gambling into its curriculum vitae and offered its residents the possibility to legally participate in gambling activities.
That's why, nowadays, you can freely enjoy lottery and bingo games, pari-mutuel betting on horses and casino games in person if you visit one of Maryland's several gambling establishments.
Moreover, Maryland is one of the rare states to legalize a particular type of online gambling known as Daily Fantasy Sports. Nevertheless, other online gambling activities apart from Daily Fantasy Sports are not yet regulated or mentioned by Maryland officials.
If you are interested in how gambling is regulated in Maryland, there's no need to look any further. In this text, you will find all there is about the sorts of gambling allowed in Maryland, as well as its online counterpart.
List of Casino sites accepting players from Maryland:
History Of Online Gambling In Maryland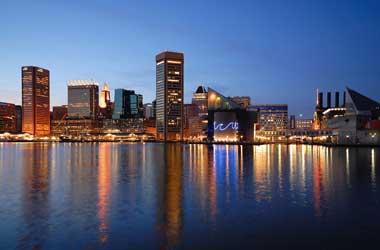 Maryland is known for having a long history concerning gambling as a whole, as it is considered a liberal state regarding its gambling legislation.
For starters, Maryland considers the active participation of placing a wager or a bet in any manner in the hopes of receiving something valuable from the results of an unforeseeable event such as the outcome of a race, game, or contest.
While the state definition of gambling is strict, they do allow an array of gambling variations to be legally played on one of the land-based casinos and gambling venues. Though the casinos located on any of the Native American reservations must be in accordance with the Indian Gaming Regulatory Act, which is another federal act.
The forms of gambling allowed are bingo, raffles, any form that is for a charitable cause or goodwill, a state-regulated lottery, along with having slot machines being legal in certain counties. Horse racing is also allowed, but it is strictly controlled only to allow thoroughbred and harness racing, though wagers can be pari-mutuel and there is an allowance of betting on satellite horse racing broadcast and intertrack betting.
Dog racing was not specified in the law, but it is assumed to be illegal, and an unlicensed form as no greyhound races have been recorded in the last decade. The other forms of gambling that are illegal in the state are pool-making, Jai Alai gambling, along with land-based bookmaking.
While residents in the state have dealt with the restriction of gambling, in particular, bookmaking, that fate has begun to change. As many more offshore online sportsbooks are opening up their services to American based users, they are opening the sports betting possibilities for residents in Maryland. These sportsbooks will give residents in the state a safe place where they can place their wagers on international and domestic teams with ease without fear of the individual being prosecuted.
Is Online Gambling Legal in Maryland?
For the residents of the Old Line State, we've got some good news. One form of online gambling is officially accepted, and that form is Daily Fantasy Sports. Several websites can present you with the opportunity to dive into the pool of fantasy sports and maybe come out richer.
In case you wish to have some fun playing other online games and investing your money in it as well, you will need to find another way of doing so, as the law in Maryland does not consider these actions legal. You have a choice, to begin with, as plenty of online casinos based far away from the US are more than willing to let you play.
The tricky part is to find these online gaming operators and choose the best. However, this might be your lucky day, as the team specialized for this issue has done it already. Don't waste your time and look at the table below where you will find all the paths to your gaming heaven.
Does Maryland Allow Legal Online Sports Betting?
Technically, no. Betting on sports in the state is considered illegal. However, the state does not have any personal bill that states that sports betting is illegal. Instead, Maryland being in compliance with the federal law, PASPA, requires that it bars all forms of sports betting from taking place at one of the casinos located in the state along with any other gambling-related venues (the race track).
Though residents should realise that the federal laws only affect land-based gambling operations – and placing sports wagers using an online offshore sportsbook is completely legal. Currently, there has been no arrest with betting online with a foreign sportsbook, and no issues should surface as long as the sportsbook is properly licensed and regulated within its origin country.
Emphasis should be placed on making sure that the sportsbook is located offshore as using a bookie that is claiming to be based in Maryland or anywhere in the United States is considered a crime. The bookie and the bettors using it would possibly face jail time along with some possible legal consequences as it violates the federal law.
Future of Online Gambling In Maryland
The future for Maryland is still in a grey area as the bills that would create a referendum vote concerning the legalisation of sports betting did not make it through the legislature.
Though not all hope is lost as Shareese DeLeaver, spokesperson for governor Larry Hogan has made an official statement that alluded to the discussion of sports betting will be held off until next years legislative session is in session.
Frequently Asked

Maryland Online Gambling Questions
What sports can be wagered on in a sportsbook?
Can I bet on local teams on a sportsbook?
Other US States Laws & Regulations For Online Gambling