Online Gambling in Iowa – Gamble With Legal IA Casinos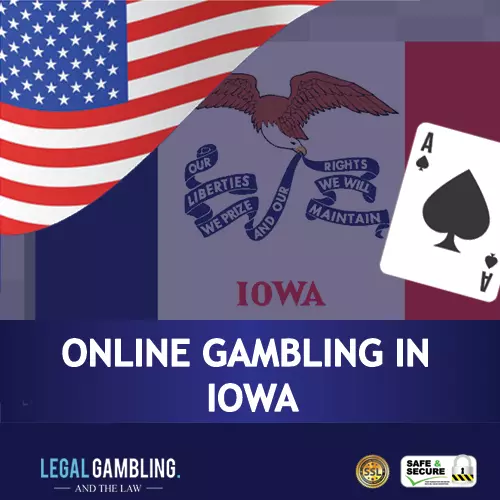 All you need to know about the best Iowa online gambling sites is here. Read my short article on Iowa gambling laws and discover how to find some of the finest online casinos while in the state of Iowa.
When it comes to gambling in general, Iowa is a mixed bag. Land-based casinos are all over the place, and Council Bluffs is often considered to be one of the best gambling cities in the entire country. There are over ten poker rooms, while you can also enjoy bingo and lotteries.
For online gambling, however, you should be a little more careful. The laws are very strict, and taking part in any kind of unlicensed gambling is unadvisable.
List of Casino sites accepting players from Iowa:
History Of Online Gambling In Iowa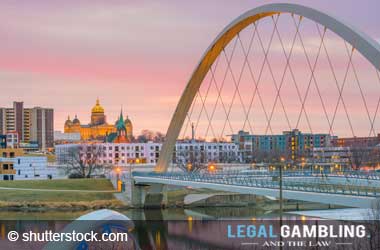 Iowa is known for its vague deception of gambling. The state describes it as participating in any game while placing anything of value or making a bet on the unforeseen outcomes.
Despite the state's description of gambling – Iowa does allow a variety of gambling games to be played in the state. All of their casinos are located on Native American reservations, and all of them are regulated and licensed under the Indian Gaming Regulatory Act.
The types of wagers that can be placed at these casinos are horse racing and greyhound racing, which will sometimes broadcast out of state races inside of the racetrack for pari-mutuel bets only, raffles that do not surpass $200, and bingo.
Moreover, an adult of a legal age, 21 and older, may hold a social game night as long as the profits are going to goodwill or charity.
All bookmaking, card counting, games that involve dice and balls, and pyramid games are illegal. All forms of gambling that are not taking place at a casino, excluding social and charitable gaming, are considered a violation of state laws. Due to the rising tension regarding sports betting and gambling legislation, many political figureheads in Iowa have brought up this matter during their campaigns. However, any changes made to the previous laws relating to gambling will still have to meet the regulations set by the federal government.
Since Iowa is in compliance with the federal laws, sports betting is illegal and a punishable offence in the state. Any bookie that is claiming to be located in Iowa will be subjected to prosecution and will serve jail time, along with any bettors who uses the bookie. While land-based sports betting is not allowed, residents can place wagers online without fear of breaking any of the state or federal laws. This does not mean that Iowa residents cannot participate in online sports betting. As long as they are using an offshore sportsbook that is licensed and regulated, then they will not have to worry about facing any possible charges relating to its usage.
Is Online Gambling Legal in Iowa?
Iowa law clearly states that the partaking in any unlicensed gambling games is punishable by law. The charges range between small fines and serious felonies, although no online player has yet been persecuted. Regardless of that, you should always be careful when playing casino games from within the state of Iowa.
Iowa doesn't offer any interstate online gambling sites. However, there are a lot of options to choose from when it comes to offshore websites. All offshore casinos that accept US players will be available to Iowa residents, and some of the best websites of that kind can be found on my list above.
Does Iowa Allow Legal Online Sports Betting?
No. Despite the gambling law being vague, betting real money or anything of value on a sports team is considered illegal. For starters, the PASPA federal act prohibits sports betting of any kind from taking place in the state. Moreover, since sports betting falls under Iowa description of illegal gambling, it cannot be participated in on any of the land-based casinos.
However, the federal law and the Iowa law has nothing against using an online offshore casino. In fact, it is one of the safest ways to place a sports bet while residing in the state. It should be noted that running an online or live land-based bookie inside if the state is a legal offence, and depending on the severity, could lead up to time in jail. Currently. There have been no recorded arrests of Iowa residents being penalised for using an online sportsbook.
Future of Online Gambling In Iowa
While Iowa is required to be in compliance with all three federal laws, the effects gambling and sports betting, and the future for it becoming a legalised and regulated pastime in the state are in a grey area.
On the same day of the PASPA ruling, the state representatives, R-Johnston and Jake Highfill stated that there will be a new proposal introduced that will attempt to legalise and regulate sports betting. It will be introduced in January 2019 and will allow sports betting for college and professional leagues. The governor, Kim Reynold, has made an official statement saying that after the Supreme Court ruling, the state will begin to consider new options alongside the legislator.
Frequently Asked

Iowa Online Gambling Questions
Is gambling online safe to participate in?
What kind of ways can I receive my winnings?
Is political betting allowed?
Other US States Laws & Regulations For Online Gambling