Online Gambling in Indiana – Best Casinos To Gamble With In Indiana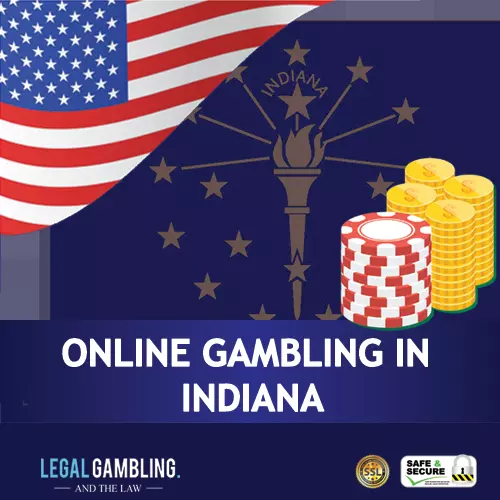 Welcome to my page dedicated to Indiana online gambling.
People often wonder about whether gambling in the state of Indiana is legal or not and whether they can freely play online casino games without the fear of breaking the law.
This is exactly what this page is about. Below, you can see some brief details on Indiana gambling laws, while you can also check out my list of the best online casinos for Indiana gamblers. Enjoy!
List of Casino sites accepting players from Indiana:
History Of Online Gambling In Indiana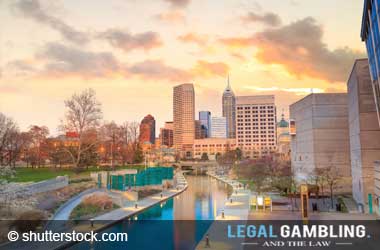 Indiana is known for its relatively strict gambling laws. While a few forms of gambling are legalised and regulated – most others are barred from being played in the state.
This is mainly due to a combination of factors with Indiana being in compliance with the federal laws along with having their own state laws regarding gambling. In Indiana, there is a small handful of land-based casinos along with a few riverboat casinos that are located in the counties between the Ohio River, Patoka Lake and Lake Michigan.
The forms of gambling allowed are horse racing on the pari-mutual level is allowed, along with contests of pure strength, skill, and speed, gambling for charity events, and the typical casino games that are featured in the casinos.
However, any form of slot machines games the include dice or balls, and banking games are all barred. Though, the state issues lotteries are regulated by the combination of state and federal laws.
Moreover, the state laws in Indiana are strict regarding their location, as the racetracks along with the land-based casinos are barred from being too close to residential, and school areas – meaning the residents in Indiana are going to have to travel a distance to visit one of the state-licensed casinos. Moreover, all of the casinos are followed under the Indian Gaming Regulatory Act as they are all located on one of the Tribal reservations in the state.
Regarding sports betting, the federal law, PASPA forbids any sports betting from happening within the state. However, this is only in consideration for the land-based casinos. Placing sports wagers online is a different story – as long as it is with an offshore sportsbook that is not affected by the state or federal laws. Indian does have online laws stating that any internet sports betting providers that are located in Indiana are illegal. While bettors may not be able to place sports wagers at land-based casinos, they will be able to do it online without fear of prosecution.
Is Online Gambling Legal in Indiana?
Just like it is the case with many US states, Indiana doesn't have clear laws on all forms of gambling. Land-based casinos and poker rooms are legal, but what about online ones?
While taking part in an unlicensed gambling game on the web is considered a class B misdemeanor, players on offshore casino websites are less likely to be faced with such a charge. The only thing that's considered a serious offense is the operation of unlicensed games, but not participating in them.
Therefore, playing on offshore casino sites is a common practice among gamblers from Indiana. Again, I advise you to check out my list of some of the best online casinos that accept US players from this state. All the sites are legal and own proper gambling licenses.
Does Indiana Allow Legal Online Sports Betting?
Technically the answer is yes and no. When considering any land-based casinos, participating in any sport betting is illegal as Indiana does not give any sportsbooks licenses and the casinos are not allowed to have it as a form of gambling. Though the law does make the claim that any online bookies that claim to be based in Indiana will be punished by the law and will serve jail time.
Indiana even goes as far as to create a "professional gamblers" decree that will harshly punish certain bettors with felony-level statues if they are found guilty. The only way around this is by using an offshore sportsbook. This will allow Indiana residents a safe haven where they will not face jail time for simply using a sportsbook – moreover, the state laws along with the federal laws do not have the range to effect sportsbooks that are legally licensed internationally.
Future of Online Gambling In Indiana
When it comes to Indiana, the state representatives, R-Teere Haute and Alan Morrison have introduced a few bills in the past years, but the duo never advanced far enough to create a vote concerning the bills.
However, Morrison has stated his glee regarding the ruling and his personal thoughts that legalising and regulating sports betting in the state has a high chance of passing the vote. Though if all goes to plan, sports bettors will most likely have to wait to place their sports wagers until September 2019.
Frequently Asked

Indiana Online Gambling Questions
Will my credit card get declined on a gambling site?
How long will it take for the sportsbook to pay out winnings?
Will I get in trouble for using a sportsbook?
Other US States Laws & Regulations For Online Gambling