Online Gambling in Alabama – Best Casinos to Gamble in Alabama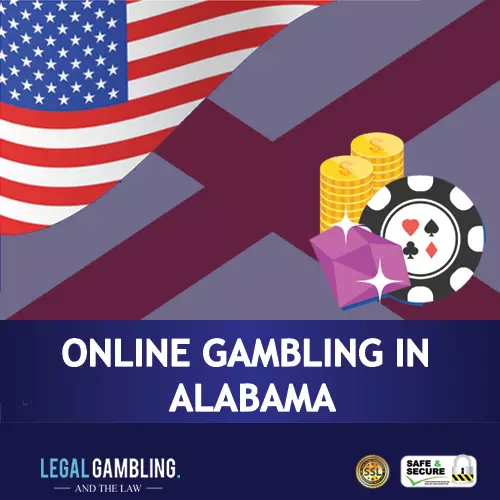 Alabama, also known as the Heart of Dixie and the Yellowhammer State, is one of the Bible Belt states, which explains its strict attitude towards gambling. Most forms of gambling are prohibited in Alabama, which is enshrined in the State's constitution. Legal gambling options are limited to bingo and pari-mutuel betting.
Online gambling is a fairly grey area in Alabama, as the existing laws that regulate gambling in the State can be applied to online gambling as well. However, no one has ever been prosecuted for playing online casino games on offshore sites.
On this page, we will provide information on the Alabama Gambling laws, their history, and timeline. We'll also present several noteworthy options for those who want to indulge in online gambling on offshore sites. Stay tuned!
List of Casino Sites accepting players from Alabama:
History Of Online Gambling In Alabama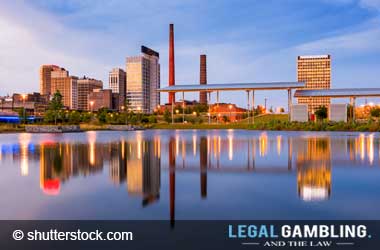 To date, Alabama residents wanting to engage in any form of legal wagering were forced to be content engaging their hobby at one of the reservation-based casinos, legally owned and run by state-recognised sovereign Indian tribes.
Currently the "Cotton State" has only one such bona-fide entity, the Poach Band Creek Indian tribe. Poker and other forms of traditional classic casino gambling types remain the only options at these venues since tribal casinos do not cater for any form of sportsbook betting.
Until now most residents have for greater part resigned themselves to their fate and put-up with these restrictions. Previously the only way for Cotton state residents to place sports wagers was with US-legal off-shore sportsbook makers.
To residents from "The Heart of Dixie" the law precluded any legal form of engaging locally in Sports Betting, long established as one of the most popular forms of wagering world-wide. However, due to the proliferation of broadband home Internet access over the years these laws have proven less restrictive. This provided tens of thousands of Dixie's denizens with greater access to Sports Betting, one of the most profitable and safest forms of Internet gambling.
Is Online Gambling Legal in Alabama?
Alabama's stance towards online gambling is similar to that of many states in the US. There is no law that explicitly forbids this form of gambling in the Heart of Dixie. Since most forms of gambling are prohibited in the state of Alabama, online gambling is a popular option for its residents, as they can play poker, blackjack, and other casino games for profit.
There are numerous certified, licensed, and legitimate online gambling sites that are located outside of the US and welcome US and AL residents with open arms. Our team of casino experts works around the clock in providing you with a fresh list of the best online gaming options, so you won't have to waste your time trying to find them.
Our in-depth research is focused on investigating each site and revealing its pros and cons. We're continually updating the list so that you are always bound to find up-to-date and exciting info!
Does Alabama Allow Legal Online Sports Betting?
Currency Alabamans have no legal reason to refrain from signing-up to open an account at a sports betting site and try their hand at wagering real money on sports bets. This effectively means locals remain completely free to place bets on all kinds of events, with only the caveat that it must be at a at a legally licensed venue subject to and abiding by all existing US federal gambling laws.
Alabama state law penal code make no provision to address sports wagering where bets are placed with online bookmakers via the internet, this provides locals with a wonderful opportunity to engage in their favourite activity. No Alabama resident has ever been arrested or seen any form of conviction for engaging in online gambling at a US compliant online gambling establishment, this record includes a lack of any form of prosecution of licenced online casinos and internet-based sports wagering providers.
Future of Online Gambling In Alabama
An announcement made in May 2017, spoke of a new draft bill with the potential to create a more amicable legal attitude towards opening-up sports betting within the USA. According to ESPN the then newly introduced draft became known as the Gaming Modernization Enhancement & Accountability Act. The draft was meant to address the PASPA ban of all sports betting outside the state of Nevada, with the new bill proposing all states will become free to address sports betting regulations as they see fit. In addition, the bill defines that fantasy sports betting would also fall under the new federal law, several lawmakers and statehouses expressed a strong interest.
The bill's progress was hampered in the short term by the Donald Trump administration and the on-going problems that paralysed congress at the time, partially those surrounding FBI director James Comey's layoff. The American Gaming Association, a spearhead for legalising sports betting, decided to accelerate the process by submitting the bill directly to Pres. Trump's office despite congress needing additional motivation to legalise sports betting.
It could be an upset that the NCAA and professional sports leagues have not reached a unified stance in relation to sports betting. The PGA Tour and Major League Soccer show increased positivity to the regulation of sports betting in future, but the NCAA and NFL remains heavily opposed to any form of sports wagering. The NHL is extremely pro-sports betting, even going so far to head to Las Vegas themselves, with Major League Baseball & the NBA much closer to reaching agreements.
Most major sports leagues still support the current gambling ban, but a number indicated they may be receptive to a change of heart. Lower court decisions ruled against the ban, but the Trump administration lawyers urged the Supreme Court to reject the appeal. If New Jersey is successful it would open a national doorway challenging other states to conform and for economic reasons to follow, easing-up on the restrictive laws within their own borders as well.
According to sports lawyer Daniel Wallach, West Virginia, Maryland, Hawaii and several others already introduced bills to regulate & legalise sports gambling. If the most major player, New Jersey, became successful in its appeal to revoke the restrictive 1992 federal law, a number of states have already prepared and will move their appeals to the Supreme Court.
In a May 2018, a decision by Supreme Court ruled favourably 7-2 against federal bans on sports betting, a law introduced by the Professional and Amateur Sport Protection Act of 1992, finding it unconstitutional. This might prove to be the opening of a new constitutional doorway, with the state of New Jersey already anticipated as the future elect state to possibly be the first to utilise the ruling in the upcoming weeks. Quick to possibly take advantage of the ruling is New York, Delaware, Pennsylvania, West Virginia and Mississippi all seen as states most likely to follow suit, with all having state bills proposals filed over the past twelve months.
Frequently Asked

Alabama Online Gambling Questions
Which Gambling sites are the safest?
Am I able to Deposit using a Credit Card?
Do Gambling Sites offer Mobile Betting?
How Old Do I Have To Be to Gamble in Alabama?
How Long Does it Take to Receive Winnings?
Other US States Laws & Regulations For Online Gambling