Online Gambling in llinois – Legal llinois Casinos To Gamble Online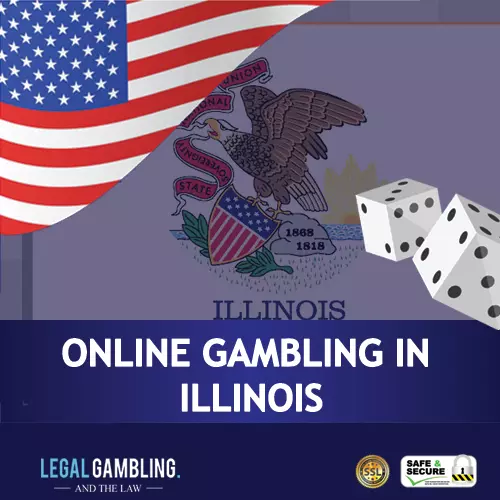 Illinois is one of the best places for gambling in the US. There are numerous casinos all over the state, some of the best ones being located in and around Chicago.
Apart from commercial casinos, there are also over a dozen poker rooms, plenty of bingo rooms, and the official state-run lottery that's extremely popular.
If you like playing your favourite casino games from home rather than visiting one of the land-based casinos, you can do that on numerous websites.
On this page, I will talk about the online gambling laws in Illinois and list some of the best casino operators available for the residents of this state.
List of Casino sites accepting players from Illinois:
History Of Online Gambling In Illinois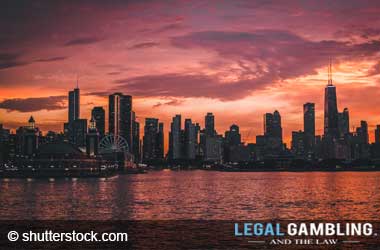 Illinois is a relatively strict state in regard to their gambling legislation. While still being in compliance with the federal laws that restrict and bans certain forms of gambling – Illinois has created their own state laws to regulate it in the state. For starters, many of the casinos are located in riverboats, with a few land-based options as well.
These casinos allow the typical casino games, as well as bingo, raffles, and other games as long as the profits go to charity instead of individual usage, and horse racing that happens on and off of the track is allowed. Moreover, slot machines, contents of skill and strength, pull-tab games, jar games, along with charity-related forms of gambling are allowed – which makes Illinois one of the more diverse friendly states with land-based gambling.
Since gambling is becoming a more popular pastime, many government officials in the state have begun using it as a way to gain votes or swing the public option. Any changes made to the current legislation regarding any form of gambling will still have to be in accordance with the federal laws as well as the previously set state laws.
The state of llinois is one of the few states that does mention online gambling in their legislation, and that can make placing any online bets in the state harder. However, with the broadness of the online gambling legislation and the increase of offshore sportsbooks accepting American based players, residents in Illinois can still use these sportsbooks with ease and without fear of being prosecuted. The only issues that come with using a sportsbook are ensuring that the one used is properly regulated and legal in its origin country as it will avoid any potentional persona legal issues forming f they are found to be fraudulent.
Is Online Gambling Legal in Illinois?
Illinois law makes it clear that any operation of an online casino from within the state's border is illegal and considered a misdemeanor. However, if you are caught playing on an online casino site, only the operator gets punished, and you would be free of any charges.
That's why casino players from llinois can feel 100% safe when playing on casino sites, especially on offshore ones.
The list above includes some of the best online casinos and betting sites for Illinois gamblers. Not only are these websites legal, but they also have some of the best bonuses for new players.
Does Illinois Allow Legal Online Sports Betting?
No. The federal law, PASPA, along with the state's own personal legislation makes betting on sports in Illinois a legal offence. Although, this is only regarding doing it in land-based casinos or online bookies that are illegally created in the state.
While Illinois is known for their online gambling law – 720 ILCS 5/28-1, does make transmitting sports-related information online a legal offence, it does not mention if it has the range to affect offshore casinos and bookies. Moreover, it does not specify the act of placing wagers.
In respect to those in Illinois, it means that using an offshore sportsbook is still safe as long as the sportsbook is regulated, licensed, and is based outside of the United States. There have been no recorded arrests made that was tied to using an online offshore bookie. However, arrests will be made if the bookie is claiming to be in Illinois, which will result in a legal action taking place.
Future of Online Gambling In Illinois
While Illinois is in compliance with the federal laws that effects gambling and sports betting: the Professional and Amateur Sports Protection Act (PASPA), the Wire Act, and the Unlawful Gambling Internet Enforcement Act (UIGEA), their future regarding sports betting does not seem to be extremely likely.
For starters, PASPA automatically bans all forms of sports betting to take place in any of the states, excluding Nevada, Delaware, Montana and Oregon. Though the Wire Act especially states that cross state betting is illegal, which means the residents in Illinois cannot place bets with sportsbooks or casinos in one of the four previously mentioned states. Moreover, the UIGEA makes processing banks transfers from known online offshore casinos and sportsbooks harder. Though out of all three, the UIGEA can be easily avoided if a different payment method is used to deposit and receive and funds/winnings.
However, the future is looking bright as of May 14th, 2018. The Supreme Court made opened a case and made a ruling stating that PASPA is an outdated act and therefore, is unconstitutional as it takes away the states right to choose certain policies. Since this ruling, states have been given the ability to choose whether or not they would like to legalise and regulate sports betting and other forms of gambling as well.
Chris Grove, one of the overseers of a Californian located research firm, Eilers and Krejcik Gaming LLC, has reported that so far, only 20 states had made official comments and actions regarding the new freedom. The majority of the state bills relating to legislating online gambling will not be processed and reviewed until next year due to political calendar ending. Furthermore, since Illinois is a large state with equally large populations, it will take the state even longer to enact any legislation pertaining to sports betting any other forms of gambling online. Grove continued on that next year; more states will be making comments as they are most likely waiting to see how their neighbouring states react to the recent ruling.
The national leagues themselves would be assumed to be in favour of the new legislation since they can make a profit off of sports betting, though only the NBA senior vice president,Dan Spillane, has displayed undoubtedly support. A few teams, such as the NFL, NBA, and the NHL all currently have a partnership with a Switzerland based sportsbooks, so hopefully having American ones will prompt these leagues to become more openly supportive.
In terms of Illinois, there are currently several active bills that are before the legislative assembly, a few of which includes sports betting. Another effect of future bills would be the creation of the Division of Sports Wagering which will be in charge of issuing official sportsbooks licenses.
Frequently Asked

Hawaii Online Gambling Questions
Is online gambling legal?
How can I bet using real money?
How old do I have to be to use a gamble online?
Other US States Laws & Regulations For Online Gambling