Online Gambling in New Mexico – Casinos to Legally Gamble With In New Mexico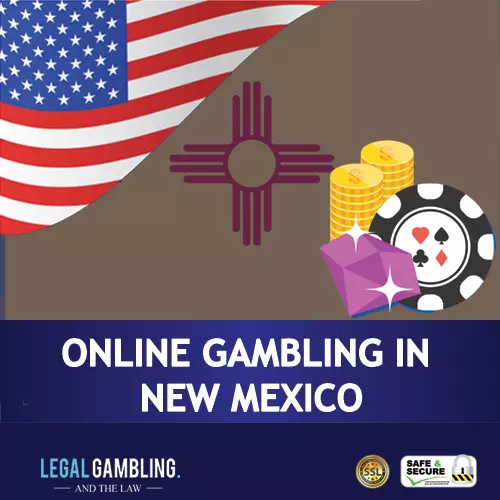 Legal gambling was introduced in New Mexico in 1947 when the state legalized horse racing betting. Fast forward 70 years — there is a fairly well-regulated gambling landscape in the Land of Enchantment where several forms of gambling are allowed, including poker, lottery, charitable gambling and tribal gaming.
Internet gambling regulations in New Mexico are still behind the curve. The state's lawmakers have not taken up this issue in any official capacity and, currently, New Mexico residents don't have access to any state-governed gambling sites. This is why many online gambling fans in the state opt for offshore casinos, despite them being deemed illegal by the New Mexico's Gaming Control Act.
On this page, we discuss the online gambling laws in New Mexico and provide a list of offshore internet gambling establishments that are legal for New Mexico residents.
List of Casino sites accepting players from New Mexico:
History Of Online Gambling In New Mexico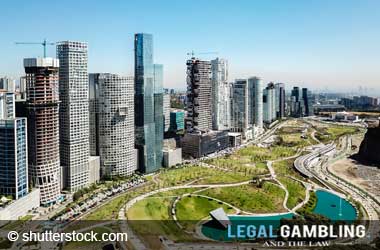 New Mexico has a reputation for taking a tough stance towards gambling. Combined with state and federal laws, residents are only left with a handful of gambling options.
While that may be care in relation to online gambling, there are 28 casinos located in the state, with several being located on Native American reservations.
State gambling law does not regulate those on the reservation instead it falls under the Indian Gaming Regulatory Act.
New Mexico describes gambling as the act of placing a bet of a valuable item whether it is monetary or physical that has an intention of receiving another bet or valuable item as a potential prize.
As expected, the state does permit multiple styles of gambling. This includes horse racing, card rooms, slots, casino games, the state lottery, charitable raffles and bingo in retirement homes.
Any participation and running of the previously mentioned gambling variations without the proper licenses are considered illegal. Greyhound racing was not specified in the state or federal laws but is assumed to be illegal as there are not licensed greyhound racing tracks in the state. Bookmaking is also considered Illegal by the state and federal laws.
While residents have been dealt with the restrictions set by the state and federal laws, there are still other venues where place sports wagers legally in the state. The main and only option is the usage on an online offshore sportsbook. This will provide residents with a reliable and regulated place in which they will not have to worry about legal issues when placing wagers. Moreover, it will expose residents in New Mexico to a wider variety of gambling options which has been previously barred from the state.
Is Online Gambling Legal in New Mexico?
Much like the majority of the states in the US, New Mexico fails to specifically address online gaming, which doesn't mean the activity is legal. In fact, there is a page in New Mexico's Gaming Control Act that deems online gambling illegal. But we should point out that the state hasn't ever prosecuted anyone for playing online, nor have they taken any legal actions against operators. With that in mind, New Mexico residents can play at offshore casinos and poker sites with a peace of mind.
But that's often easier said than done. There are countless online casinos out there, and not all of them are legitimate and trustworthy. To avoid potential scams and save yourself a great deal of trouble, pick one of the sites from my list above. All the casinos from the list have been tested according to strict standards, and provably offer the best online gaming services to New Mexico natives.
Does New Mexico Allow Legal Online Sports Betting?
No. The state law along with federal law prohibits sports betting of any kind from being allowed in the state. None of the gambling venues is allowed to indulge in collecting or placing wagers on sports teams – moreover, the only form of sports betting that is permitted is social sports bets that take place in a private residence.
Anyone who is found guilty of operating and using a bookie that is located in the state will be faced with criminal charges along with a hefty fine. It should be noted that these laws and restrictions only affect the land-based casinos located in the state. Placing sports wagers online with an offshore bookie is allowed and cannot lead to an individual facing a charge.
Currently, there have been no arrests made in the state that has been directly tied to the usage of an offshore bookie. Just be diligent in researching the bookie to ensure that it is licensed and legally ran to avoid any legal issues from forming while using it.
Future of Online Gambling In New Mexico
The future of sports betting in New Mexico does not look like it will be changing in the upcoming years. What needs to be understood is that the state of New Mexico complies fully with the federal laws that directly affect sports betting and restricts other aspects of gambling.
Since the PASPA ruling, a spokesperson for the current governor, Susana Martinez, has not replied to any requests for a comment regarding how the state is going to react, nor has any discussion concerning the topic has been brought up during any of the sessions. Hope is not lost as there is always next year and the years following to legalise sports betting. Many experts are assuming that Martinez will not be in favour of creating a new bill due to her political status and disregard towards the consideration of sports betting.
This is seen as a shocking move to make as the legalisation of sports betting could have an array of positive effects, such as generating more revenue for the state which can be used for state-supported programs, along with creating more tourism that will be brought to the state. Considering how the neighbouring state of New Mexico have considered legalising sports betting, or already has, such as Nevada, maybe it will convince the strict state to change its gambling bill and introduce a new one.
Frequently Asked

New Mexico Online Gambling Questions
What are the best payment options for residents in New Mexico?
Other US States Laws & Regulations For Online Gambling