Online Gambling in Texas – Best Casinos to Gamble Legally In TX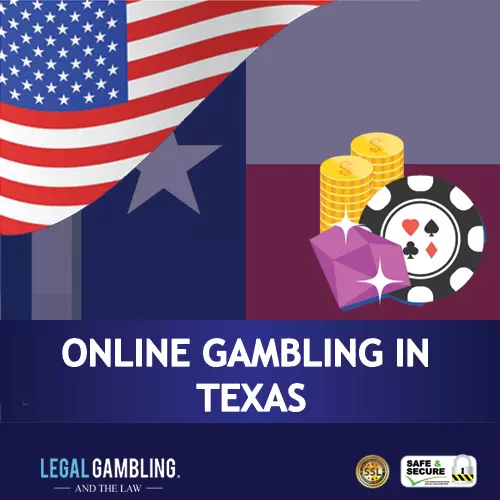 America's second most-populous state apparently doesn't feel like increasing the annual revenue by the help of gambling profit. The gambling market in Texas is largely restricted and allows only a few types of gambling.
Residents of the Lone Star State can visit some of the racetracks if they wish to place a bet on horse races. Also, the state allows tribal casinos and currently has two of them legally operating.
The last option is bingo that is meant to support charitable organizations.
If you prefer to place bets from the comfort of your home, you might visit some social casino where you can play games of chance for fun. However, if you wish to play for real money, you might consider some other options.
List of Casino sites accepting players from Texas:
History Of Online Gambling In Texas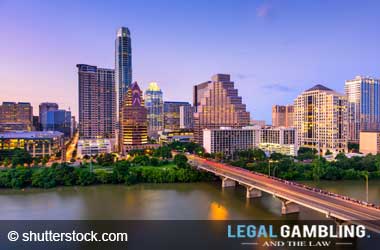 Currently, Texas has strict gambling legislation which disallows most forms of gambling. The only casinos that are located in the state are located on Native American reservations, several racetracks and cruise ships with casinos.
In Texas, gambling is described as the agreement to either win or lose a valuable item, which can be monetary, that is based solely on the probability of chance.
In the state, there is only a handful of legalised gambling variations, such as horse racing, greyhound racing, bingo, raffles, the state lottery, charitable and goodwill gambling, and social gaming.
While residents can play casino-style games at the casinos located in the state, Texas is not in charge of regulating them.
The casinos that are located on tribal grounds are regulated by the Indian Regulatory Gambling Act, while the cruise ships casinos follow other regulation and unable to allow for gambling until in international waters. In Texas, casinos, sports betting, and possessing gambling devices is considered illegal. If a resident is convicted of hosting or practising in illegal gambling, they will face criminal charges that might include a jail sentence and fines.
Even with the strict restrictions set by the state, federal law had prohibited Texas from legalising sports betting of any kind. Although residents did have additional options for gambling through offshore operators that offer gambling services online. This is allowed under both state and federal law without fearing prosecution.
Is Online Gambling Legal in Texas?
The topic of online gambling is not the one to discuss when in Texas. The state does not seem to even think about legalizing online gambling at the moment.
If you are living in Texas and enjoy participating in online games, do not give up just yet. There are options that you can utilize without any worries. There are plenty of online casinos located out of Texas borders that can be visited via any electronic device.
These sites accept players from Texas and have your back when it comes to game selection. The list we provided above is full of best-rated online gambling operators, so lose no time and dive into the sea of amazing offers.
Does Texas Allow Legal Online Sports Betting?
No, state and federal laws prevent sportsbook operators from being allowed to operate in the state. For the past 25 years, the PASPA has prohibited sports betting, though sports betting already was defined as an illegal form of gambling in the state's gambling law.
The only safe sports betting option in the state s for residents to use an offshore sportsbook. The state and federal laws do not include nor mention online sports betting – nor will they have the range to effect it. Being diligent in ensuring that the sportsbook used if located foreign, has the proper licenses, and is owned by a trustworthy company is the best way to ensure no legal issues will arise.
Future of Online Gambling In Texas
Considering Texas and its deep-rooted history of being an anti-gambling state, it is expected there will be hesitation relating to the fear of having a spike in gambling addictions. Since the ruling, Texan officials have not made comments regarding what the state is planning to do about sports betting. This gives the image that the state is not prepared, nor is rushing to create legislation pertaining to sports betting, especially given how Texan leaders in the past have shown a strong dislike towards the idea of expanding gambling.
Even the current governor, Greg Abbott had stated that the state legislature is in place for a reason and that in itself shows that it is objectionable towards expanding gambling. Although not all Texan officials share the same sentiment, the attorney general for Texas, Ken Paxton states that he was on New Jersey's side to disband PASPA so it can create new opportunities within each state.
It seems as many of the opposition of expanding gambling to include sports betting is due to the belief that it will encourage the youth in Texas to pick up dangerous and non-beneficial pastimes.
Although, many other states, such as Nevada, have proven that with the right regulations and restrictions, – sports betting can have more good than negative. Several positives that can come from sports betting is the economic boost where data experts are stating could be valued at up to $1 billion or more. Moreover, the additional revenue received in the state could go towards healthcare, educational supplies, schools, and the rebuilding of state buildings in need to repair.
Frequently Asked

Texas Online Gambling Questions
Can Players from Texas Place Sportsbook wagers Online?
Is it Legal to bet on Sports in Texas?
What are the Legalized Gambling Options in Texas?
Will Texas Regulate Online Sports betting in the Future?
Other US States Laws & Regulations For Online Gambling