Online Gambling in Connecticut – Best Casinos In CT To Gamble With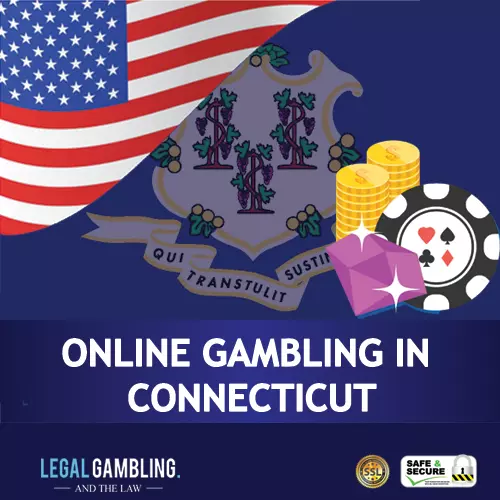 Connecticut gambling laws are tolerant, to say the least. Permitted forms of gambling include horse-racing, greyhound racing, and the state lottery.
Charitable organizations and social gambling are also allowed. On top of that, there are numerous Indian casinos to be found in the Constitution State, all of which are highly-rated among the gambling community.
Although Connecticut hasn't yet jumped into the regulated online gambling waters, all is not lost for those who want to play their favourite casino games online from the comfort of their homes.
This page is a detailed guide to the gambling laws in Connecticut. What's more, our team went the extra mile in providing you with a list of the top-rated online casinos for those who reside in the Nutmeg State.
You've probably come here to find the best options for online gambling in Connecticut, so we won't waste your time with small talk.
Take a look at our list below and, if you find an online casino that suits your gambling preferences, help yourself.
List of Casino sites accepting players from Connecticut:
To reserve a spot on our list, all casinos have to go through our rigorous testing procedures. We examine each aspect of the site, from slots selection to mobile compatibility. The thing that we pay particular regard to when evaluating new sites is their legitimacy and trustworthiness. The security and safety of our readers are of paramount importance to us.

History Of Gambling In Connecticut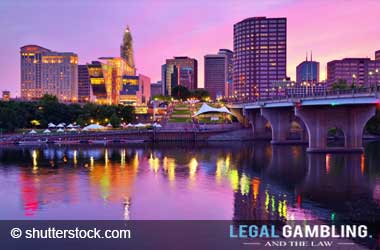 Connecticut is known for its variety of large and popular casinos that are located on their Native American reservations. Although they are home to some of the largest casinos in the East Coast – Mohegan Sun and Foxwoods – the state still falls under the conservative side of thing regarding gambling.
Their gambling law bars basically all forms of gambling, excluding what is allowed and regulated in their casinos. The main executions to their laws are betting smaller stakes, duck racing, Jai-Alai betting, typical casino games and poker.
In 2012, the Mohegan Sun casino opened up their own online casino. Though due to restrictions set by Connecticut, all of their games featured are free to play and do not offer large payouts.

This, however, is not shocking as Connecticut has always been an extremely conservative state from the beginning. Virtually, the only way that Connecticut residents can play a variety of gambling-related games without too many restrictions is at the previously mentioned casinos.
Is Online Gambling Legal in Connecticut?
Online gambling is not on the agenda of the Connecticut lawmakers, and it seems unlikely that the matter will be brought up in a serious way anytime soon. Considering the lack of locally licensed sites, many opt to play on overseas online casinos.
These are entirely legal to register, deposit, and play for real money. Despite not being licensed in the US, these gaming hubs offer thousands of different slot machines, as well as a full repertoire of table games.
Does Connecticut Allow Legal Online Sports Betting?
Sports betting in Connecticut is in the grey area. While major league sports betting is prohibited due to federal laws, residents can still place wagers on horse and greyhound racing on-track and at some of the few designated simulcast locations. Though, other animal racing, such as duck and frig racing are allowed but only when the winnings are going directly to charity.
While the sports betting options have been limited for Connecticut resident in the past, there has been a growing increase of offshore online sportsbook who are allowing Connecticut residents to sign up and use their services. The issue that can surface for the residents is security issues of the online sportsbook they are using is not properly regulated or licensed.
It depends on the type of sport. Placing wagers on horse, duck, and frog racing is allowed, but the profits made must go to charity, or it will be considered illegal. However, betting on actual sports, such as the major leagues, is strictly prohibited in Connecticut. Any bookie that is based in the state is illegal and should be avoided and reported.
In addition to this, should a bettor or bookie be caught placing/taking wagers for sports will be subject to punished by law officials. While the federal law does or event sports betting in Connecticut, it does not affect offshore sports betting. Connecticut residents do have the option to use an offshore sportsbook without the fear of being arrested. There have been no recorded arrests that involved using an online sportsbook in Connecticut. Trouble can arise if the offshore bookie is unlicensed, so it is advised to check their status and licenses before placing a wager.
Future of Online Gambling In Connecticut
On May 14th, 2018, the Supreme Court made a ruling stating that the PASPA act was outdated and unconstitutional. This means that each state will be given the chance to create their own laws regarding sports betting, as long as it follows the regulations set in the legislation by Congress. Even though the ruling was made in 2018 – many states will have to wait until 2019 to make an official bill regarding sports betting due to a majority of reasons, such as the size and population the state and the timing of the political ladder.
If Connecticut decides to legalise and regulate sports betting, the state could generate substantial profit due to them having an array of professional and amateur level teams. The most popular leagues in the state are the WMBA, NHL, along with a few others. With all of these leagues and teams combined – Connecticut could easily increase their yearly revenue by a tenfold.
On a more national scale, stock brokers in the market have begun discussing the possibility of opening up a branch in the stock market that will be dedicated to sports betting. This will give all residents of the United States a safe and regulated to place their bets on. Plus, if the major leagues in America agree with sports betting being regulated in the states, they could see a massive increase in their own revenue as well.
Regarding Connecticut, the future of sports betting is looking bright. The governor, Dannel Mallory has publicly announced that he is making preparation to call in the General Assembly, so they can begin to discuss options and legalisation options for sports betting.
In his statement, he stated it would be foolish to disregard the opportunity to take advantage of sports betting and create a safe, responsible, and beneficial approach to the topic.
Frequently Asked

Connecticut Online Gambling Questions
What would be the best deposit and withdrawal methods?
How safe is it to bet online?
How old do I have to be to Gamble?
Other US States Laws & Regulations For Online Gambling