Online Gambling in Kentucky – Gamble On The Best Casinos In Kentucky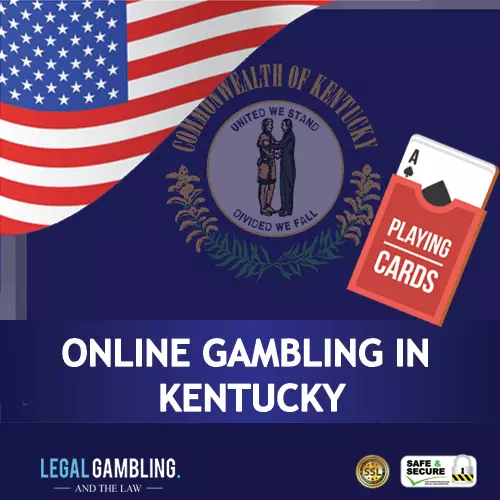 Kentucky is one of those states where gambling discussion is not that welcome. It does not entirely prohibit gambling like Hawaii and Utah, but it has stringent laws regarding games of chance. Although there were various attempts to legalize gambling in Kentucky, none of them was successful. That's why you won't find any casinos in the Bluegrass State.
However, if you genuinely don't know a better way to spend your money, you can invest it in the state lottery, pari-mutuel betting, bingo, or dog and horse racing. The last type of gambling is, despite the prohibition of everything else, characteristic for Kentucky, since one of the most famous horse racing events in the world, the Kentucky Derby, takes place there.
When it comes to online gambling, Kentucky still stands firmly against it, yet no specific laws can be found that explicitly forbid this activity. The only rule that can be applied to online gambling regulation in Kentucky is the legal gambling age and nothing more.
Due to this situation, this article will provide you with everything you need to know about online gambling in Kentucky, and also the best sites to practice your skills.
List of Casino sites accepting players from Kentucky:
History Of Online Gambling In Kentucky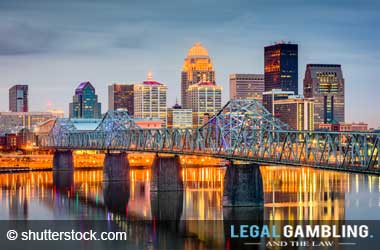 Kentucky is known for being one of the states that stricter regarding gambling legislation.
Along with following the federal laws that directly affect gambling and sports betting in the states, Kentucky has created their own state laws that restrict and regulates all forms of gambling within the state.
Kentucky describes gambling as the act of risking or using something as valuable as a stake that will be based on the unforeseen outcome of an event or a game, which will be decided by pure chance.
Despite the restricted definition, Kentucky does have a handful of casinos located in the state that offers traditional casino games, including slots.
In addition to those mentioned, some other gambling based activities have been legalised within the state such as pari-mutuel horse racing, charitable gaming, and the state lottery.
At this time, the status of greyhound racing is unknown and not specified due to the lack of understanding if is considered illegal under current legislation.
The illegal forms of gambling in Kentucky are any forms of promotional gambling, along with bookmaking – which has been barred by a federal law as well. Despite Kentucky allowing horse race betting. They practice, and regulations that the state has set are strict, as an example, the state has a strict handle on how the horses are chosen for the races, along with controlling the funds that are dedicated for the races and the track improvement.
For the last few decades, residents in Kentucky have dealt with not being allowed to place sports wagers along with other forms of gambling in the state. However, the rise of offshore online casinos has provided a well-needed change once they begun to allow American based users to use their services. Many of these sportsbooks are providing a safe haven for Americans as they are not affected by the federal or state laws.
Moreover, these sportsbooks are giving Americans the chance to bet on an array of markets while using the sportsbooks, such as with popular American spirts, international sports, along with betting on politics and the stock market. As long as the sportsbook is licensed and legal, no legal issues will occur when using it.
Is Online Gambling Legal in Kentucky?
While Kentucky frowns upon almost every type of gambling, it surprisingly never mentions online gambling in particular. No law prohibits online gambling in any way, therefore, it cannot be considered illegal. However, it is not presented as legal either, so it's really up to bettors to decide whether or not they would like to engage in such activities.
Yet, as Kentucky approves of pari-mutuel wagering on horse races, it made a small step towards accepting online gambling up to some extent. Twin Spires is a website operated by Churchill Downs where you can place bets on horses from your couch. Also, the state lottery is offered on the website, which can be considered online gambling as well.
As we mentioned before, no one specifically prohibits online gambling, which means that you can practice the activity by visiting numerous gambling sites that accept players from Kentucky. If you are worried about finding the best casino sites, don't be, as we have already done that for you and listed all the best options in the table above.
Does Kentucky Allow Legal Online Sports Betting?
Any bets made on the outcomes of a sporting event is illegal in Kentucky. Initially, horse racing was allowed as long it the bookie was licensed by the state and followed the strict regulations – however, as of 2008, the state has revoked all bookie licenses. The combination of the federal law, PASPA, and the state laws have barred sports betting from being a legal activity.
While land-based sports betting is illegal, online sportsbook usage is allowed. None of the Kentucky state laws, nor federal laws mention if using an online sportsbook is illegal as long as the sportsbook is offshore and licensed. To ensure that no fraudulence will happen, be diligent with checking the licenses and location of the sportsbook.
Future of Online Gambling In Kentucky
Kentucky has a possibly bright future as the state already had bills prepared that would legalise sports betting at horse racing tracks, as long as the Kentucky Lottery Corporation oversees it. This statement came from the governor, Matt Belvin, the following day after the ruling. However, Belvin did make it clear that it is still too early to tell if the state will adopt the new legislation or leave it.
Frequently Asked

Kentucky Online Gambling Questions
Is Bitcoin accepted as a form of depot/withdrawal?
Are bonuses exclusive for new sportsbook users?
Despite the sportsbook being offshore, can bets be placed on American teams?
Other US States Laws & Regulations For Online Gambling