Online Gambling in Hawaii – Casinos to Legally Gamble With In Hawaii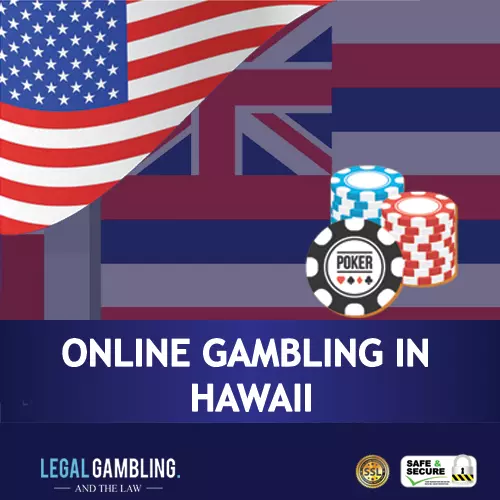 Hawaii represents a set of islands in the middle of the Pacific Ocean.
Many consider Hawaii to be a paradise on earth. But is this state a paradise for gambling? Not exactly.
Hawaii is one of the more strict American states when it comes to gambling. You won't find any land-based casinos here and the only way you can gamble is in non-commercial home games.
Nevertheless, many Hawaiians find a way to enjoy popular casino games like video slots, roulette, blackjack, and others by using offshore gambling sites. Are they breaking any laws by doing so?
List of Casino sites accepting players from Hawaii:
History Of Online Gambling In Hawaii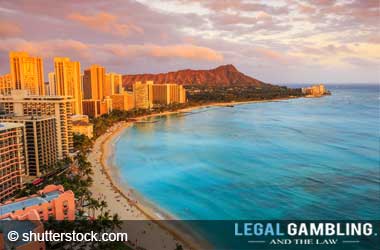 While Hawaii is known for being an incredible vacation spot – the state is also known for their relatively strict gambling legislation as well.
Many forms of gambling in the state are banned, as well as prohibiting residents to gamble within or around a public establishment. This legislation even goes as far as the state does not have any casinos located on the island. The only permitted forms of gambling are social gambling, which should only take place in a private residence that is owned by a resident, though in 2019 there was a rise of illegal gambling taking place in homes.
Gambling is not allowed to take place in any business, including restaurants, hotels, bars, nightclubs, cruise ships, or even parks or an outdoor location.
Moreover, anyone who is participating in social gambling must be of a legal age, 21 or older, or it will be considered illegal.
Hawaii defines gambling as taking and creating a stake or risking losing an item of value based on f the outcome of an event or some form of an uncontrollable situation. Which means all forms of gambling would be banned in the Aloha state, including sports betting. Moreover, Hawaii gambling laws are strict enough that it is one of the rare states that does not have a state lottery.
However, this is seen more as a geographical issue than a legislation issue, getting caught gambling in Hawaii is a punishable legal offence and could lead to jail time. The punishment can become more severe based on the amount, the type of wagering, and if it is happening for a personal profit.
The residents of Hawaii have dealt with the strict gambling laws and the prevention of sports betting for decades. Federal laws, along with the state laws have made it nearly impossible to place wagers anywhere domestically. Though the steady rise of offshore sportsbook who are allowing American players to play increased over the last few years. This is why many Hawaiian residents are flocking to and placing wagers with sites for domestic and international sports teams.
Is Online Gambling Legal in Hawaii?
The Hawaiian state law doesn't mention anything about online gambling. Since the law on this activity is not yet regulated, people of Hawaii can use offshore gambling sites freely and without the fear of breaking the law. Not a single player has yet been arrested for playing casino games on the web, and neither will you.
So, now that we've determined that online gambling in Hawaii is safe, what is the best way to go about it? I have made a list of the best offshore websites for Hawaiian players that you can check out below. All these websites have proper licenses, and they represent some of the best casinos on the web right now. Good luck!
Does Hawaii Allow Legal Online Sports Betting?
No, since there are no land-based casinos or sports betting venues, players are not allowed to place wagers in the sunny state. Moreover, the combination of federal laws along with the state laws makes placing any kind of sports bet in the state a punishable offence.
However, Hawaii residents can use an online offshore sportsbook without fear of prosecution. Since the Hawaiian law does not specify if sports betting online is a crime – residents can do it freely. As long as the sportsbook used is legal, regulated, and licensed, there will be no issues. The only issues that could become a small problem are the federal law, UIGEA, which will make processing transactions between an American citizen and a sportsbook slightly more difficult. It should be certain that the sportsbook is legal in another country since any that are based out of the United States will automatically be deemed illegal and fraudulent.
Future of Online Gambling In Hawaii
Considering that Hawaii has strict gambling laws, along with the harsh federal laws – the future that they will allow and legalise online gambling seemed dim in the previous years.
However, the with Supreme Court ruling on May 14th, 2018, which have legally stated that PASPA was 'unconstitutional', and gave the states the right to choose their own legislation concerning sports betting – Hawaii still remains in a grey area regarding if they would legalise this form of gambling throughout the state.
Regarding Hawaii and their new legislation, no official statement has been made by the head of the state. However, any bill that is created will go through an intensive analysis of the potential cost and benefits before deciding if gambling of any kind, including sports betting, would be a possible opportunity in the future. This analysis will also consider which forms of gambling will possibly be legalised and regulated in the state.
Frequently Asked

Hawaii Online Gambling Questions
What sports can I place wagers on?
Do I have to make a deposit to play at a casino?
Can I bet and play with real money?
Do I have to provide identification when I withdraw winnings?
Other US States Laws & Regulations For Online Gambling