Online Gambling In Arkansas – Best Casinos to Gamble in Arkansas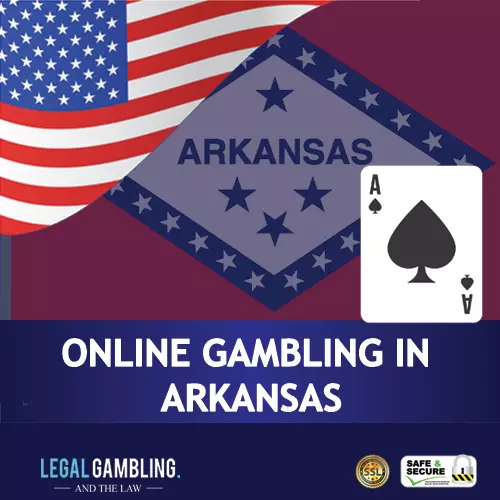 Arkansas' journey into the realm of online gambling has been a roller coaster. At one point, The Natural State was even on par with Atlantic City and even Las Vegas. Much has changed over the years, and the once flourishing gambling industry is now reduced to only one casino and a racetrack. The gambling legal status in the State changed drastically after WWII, and laws and regulations are still being amended occasionally.
Nowadays, the legal forms of gambling in Arkansas include pari-mutuel wagering on greyhound and horse racing, lottery, slots, and bingo.
Arkansas leans toward the more restrictive side when it comes to online gambling. There is light at the end of the tunnel for online casino players, as there are numerous options for playing casino games on offshore sites.
This article will tell you everything you need to know about the gambling laws in Arkansas, as well as the places where you can go and gamble online.
List of Casino Sites accepting players from Arkansas:
History Of Online Gambling In Arkansas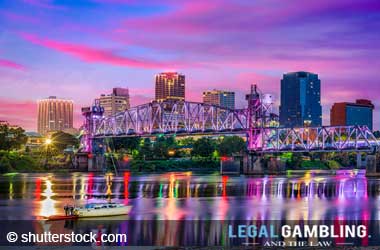 Considering how Arkansas is not considered an active hub for gambling – it comes as no surprise that the state does not offer an array of laws regarding gambling and sports betting.
If anything, Arkansas relaxed laws regarding gambling have helped gambling enthusiasts in the state find an array of ways to place their wagers without fear of prosecution.
However, due to the lack of emphasis on gambling, legal sports betting for Arkansas residents only has three places where residents can play the typical and popular casino games: poker, slots, and table card games, along with bet on horse and dog racing without too many restrictions.
Despite the increased freedom regarding gambling, only having three places that are legal and regulated is an inconvenience on players who live hours away from either one of the land-based gambling venues.
Moreover, the limitation of the casino games and racing events to be wagered on is a bit of a downer. It should be noted that due to the federal laws regarding sports betting, it is automatically illegal in Arkansas and not offered in their casinos.
Though residents in Arkansas had to deal with their limited options, the increase of offshore and international online casinos who are accepting American players have given Arkansas residents hope. The expansion of casino games that can be played – along with sports betting – has allowed gamblers to expand their personal gaming library from, the convenience of their homes.
The only issue that can occur is because the state of Arkansas does not regulate offshore casinos, a player may be putting themselves into risky situations if they choose to use an illegitimate and unregulated casino and sportsbook.
Is Online Gambling Legal in Arkansas
Much like the majority of other States in the US, Arkansas' stance on online gambling is unknown, at least according to the Arkansas State Law. However, all forms of gambling that are not state-regulated are illegal, and that should also include online gambling.
We couldn't find a documented case of a gambler being prosecuted or arrested for any crime related to online gambling. Proceed with caution, as Arkansas gambling laws are quite tricky — it wouldn't be much of a stretch to nitpick a paragraph from the Criminal Code to prosecute a person for gambling online. It hasn't happened before, but it's still possible.
If you happen to be in Arkansas and looking for the best online gambling options, your search has finally come to an end. Our team of dedicated casino enthusiasts has looked closely into the significant aspects of every reputable online casino in the world and come up with a list of the best options.
All the online gambling sites below were evaluated according to our strict selection criteria, which means that only the finest betting operators have made it to our list. Note that the list is being constantly updated according to the latest trends in the iGaming world.
Does Arkansas Allow Legal Online Sports Betting?
In land-based casinos, yes. Federal laws and state laws prohibit any of the two land-based casinos to accept or place wagers on any sports markets. Moreover, any sports betting that is found in Arkansas is illegal and punishable by law. Though, this law is only regarding land-based and localised casinos. Arkansas residents can place sports bets online using an offshore casino without worry of being arrested. Considering that there have been no recorded cases of someone going to jail for using an online sportsbook, it's safe to say that they are harmless to use. Using these online sportsbooks and casinos do come with additional rules and regulations.
For starters, bettors who are 18 can only partake in betting with bingo and lotteries. While players who are 21 and older can use all aspects of the online casino: the sportsbook, poker games, and live casino. While sports betting itself may be illegal in Arkansas, online gambling is not, so residents have nothing to worry about.
Future of Online Gambling In Arkansas
All three federal acts that have been placed on a majority of the states excluding Nevada, Montana, Delaware and Oregon, have affected the current state of gambling and sports betting. The Wire Act, the Unlawful Internet Gambling Enforcement Act (UIGEA), and the Professional and Amateur Sports Protection Act (PASPA) have all made betting domestically even more of a challenge. To begin with everything, the Wire act banned gambling from crossing state lines, while this may seem to be a negative it has helped the individual states create more balance regarding their personal laws regarding gambling. Though PAPSA was the act that prohibited any forms of sports betting. UIGEA simply banned casinos and sportsbooks from taking wagers from American players. Though, the positive thing about each one of these acts is that they only offer domestic land-based casinos – not offshore online casinos.
On May 14th 2018, the United States Supreme Court justices officially stated that PASPA was outdated and unconstitutional. This light of this ruling, the court has given the states the power to determine if they will allow sports betting to take place in their states. While many of the rulings regarding the issue won't take place until 2019 due to the structure of the political calendar – many states are already in the process of discussing this possibility.
Although, since the opening of this case, the governor of Arkansas, Asa Hutchinson has stated that currently, the state has not made any significant considerations regarding sports betting laws. Instead, the state will be reviewing the ruling and closely watching how it plays out. This suggests that Arkansas preferring to wait until the time is right, and maybe after some other states have considered this, before making their own decisions.
Though, the leaning of the state is in a grey area as Hutchinson has admitted that he has personally supported the more restrictive approach regarding gambling, and according to Arkansas history, the state has always been strict about this topic.
Frequently Asked

Arkansas Online Gambling Questions
What is the legal gambling age in Arkansas?
Do sportsbooks accept Bitcoin?
Are there any local teams that I can bet on?
What is the best method to bet?
Other US States Laws & Regulations For Online Gambling