Online Gambling in Oregon – Best Online Casinos For Oregon Residents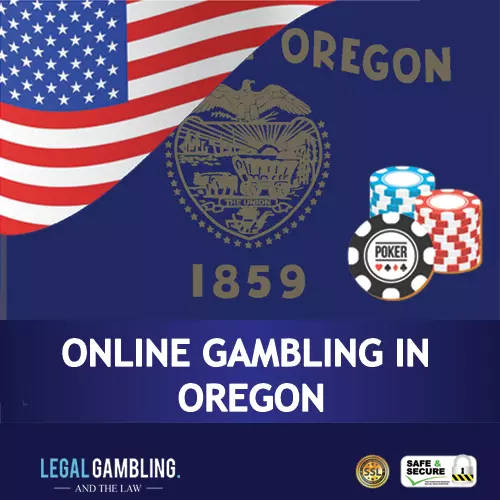 The state of Oregon has dozens of regulated land-based casinos where you can try your luck on almost every gambling game imaginable.
Online casinos, on the other hand, are a different story.
Online gambling in Oregon is frowned upon by the officials, but it's not technically illegal. One thing that is illegal, though, is to run and operate a gambling site without any permission from the state.
If you're only participating as a player, you should not be afraid of any legal repercussions
List of Casino sites accepting players from Oregon:
History Of Online Gambling In Oregon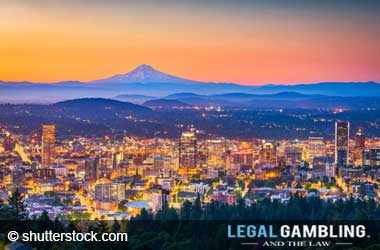 Gaming in Oregon can be adventurous and fun as the state has legalised a variety of gambling forms.
Oregon is liberal with gambling as it is one of its primary sources of revenue in the state. This has proven to be helpful as there are several casinos located through Oregon where VLT (Video Lottery Terminals) and table games are often seen. Oregon describes gambling as the act of staking or wagering something that is valuable, physical or monetary, on a chance of an unforeseeable future event.
Although, any time that gambling is considered illegal – whether it be by betting on a barred form of wagering or when the legal forms are done unlawfully – it will result in a possible criminal jail sentence along with a hefty fine.
Other types of legal gambling in the state include horse racing, greyhound racing, bingo, the state lottery, raffles, casino-style games hosted in a Native American casino, gambling events that are sponsored by a charity or a goodwill event, and social gambling that takes place in a private residence.
While the options are plentiful, some regulations determine that certain actions such as broadcasted horse/greyhound racing will be illegal, sports betting.
Although Oregon is not affected by PASPA, which bars all forms of sports betting – the state has yet to make any additional changes regarding the status of sports betting being regulated. The best solution for residents is to place bets online using an offshore sportsbook to avoid any penalties which will prevent them from placing wagers.
Is Online Gambling Legal in Oregon?
The short answer to this question is — yes! You can register on an online gambling site and play any game that you like without worrying about going to jail. As is the case with most states in the US, online gambling laws are somewhat confusing and outdated. The most important thing is that they don't refer to online gambling as an illegal act.
There are hundreds of different websites on the web where you are welcome to join as a resident of Oregon. Naturally, not all these websites are particularly good, and some are even fake. To make sure that you are playing on a 100% legit casino site, pick one of the options from my list below. There, I included some of the best offshore websites for American players where you can pay and receive money in USD and enjoy your favourite casino games. Good luck!
Does Oregon Allow Legal Online Sports Betting?
When regarding land-based gambling options, the answer is no. While Oregon is permitted to allow and regulate sports betting, however, the state has not made any legal changes which will make it legal. This means that residents cannot place sports wagers with any bookies located domestically.
However, there is always the choice of using an offshore bookie as nothing in the state law prevents residents from online gambling. Just be diligent in ensuring that the bookie is located domestically to avoid any issues regarding legal and criminal charges from occurring. Any person that I caught running a bookie that is claiming to be based domestically will be charged and fined alongside the runner of the bookie.
Future of Online Gambling In Oregon
Since this ruling, a multitude of states has already begun the process of creating a new sports betting bill. While others, such as Oregon, are going to have to wait until 2019 when the political calendar will permit additional time during the legislative calendar to research how sports betting will affect the state as well as proper a proper bill to the House of Representatives and senate.
Oregon has already begun making claims regarding the future it's going down regarding sports betting. The Oregon lottery has been planning on the creation of virtual sports betting in the near future, which is assumed to be somewhere in 2019.
While the jump into sports betting may not be as drastic as New Jersey, Matt Shelby, a manager for the Oregon lottery has stated that the state has been interested in introducing sports betting back into the state's portfolio. While this does not mean that the state is prepared to create new legislation just yet, the future is looking bright for bettors who love sports betting. The ruling eliminated some of the political hurdles that were being faced during the bill hearing, but those are now removed, and legislators can proceed as they see fit.
Even though the sports betting will be done virtually, Oregon is working closely with the national sports leagues in the hopes that real physical sports betting can be legalised and regulated by 2020. There is talk that one real sport betting in the state, there will be a general avoidance of placing wagers n college games and manage not accepting wages that are based on the outcome of the game.
Frequently Asked

Oregon Online Gambling Questions
Can Players from Oregon Place Sportsbook wagers Online?
Is it Legal to bet on Sports in Oregon?
What are the Legalised Gambling Options in Oregon?
Will Oregon Regulate Online Sports bet in the Future?
Other US States Laws & Regulations For Online Gambling