Online Gambling in Wyoming – Best Casinos to Gamble in Wyoming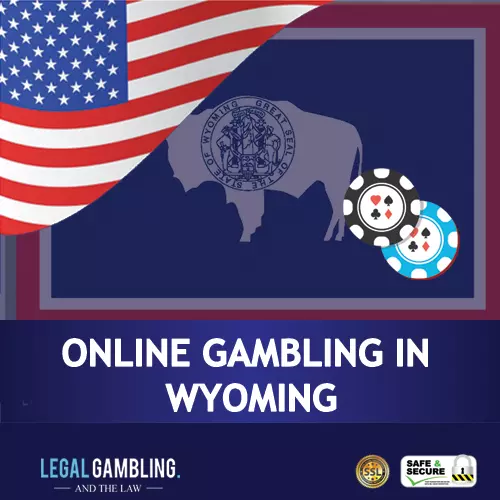 Although Wyoming has some land-based gambling establishments to offer, most of the residents still prefer to participate in online gambling activities.
The state lottery, two racetrack, and several tribal casinos are not enough to make the Cowboys leave their homes in order to invest their money in any of these games.
And why would they? Generally speaking, the lawmakers in Wyoming did not mention anywhere in black and white that online gambling is strictly illegal.
Therefore, many residents choose to play in offshore casinos that are willing to accept US citizens.
List of Casino Sites accepting players from Wyoming:
History Of Online Gambling In Wyoming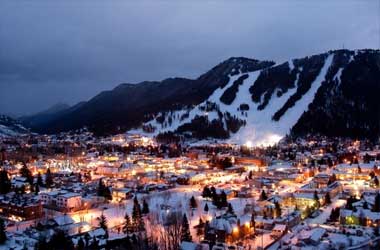 Wyoming is known for taking a position towards gambling that is deemed restrictive.
While being in compliance with the federal laws that concern gambling, Wyoming has not barred many forms of gambling in the state, nor does the state regulate each gambling variant strictly.
In Wyoming, gambling is described as the act of risking any personal property for the potential gain that is based on a chance or the outcome of an unforeseeable event.
However, that applies more to those acting without a license as there are twenty-five casinos that are located in the state that offers a variety of slot machines, gambling machines, and a handful of table games.
In addition to those mentioned, placing wagers on horse racing, greyhound racing, the state lottery, on contests of strength and skill, raffles, bingo, charity-related gambling, and social wagering is allowed in the state.
Although, professional gambling, the illegal possession of gaming machines, gambling on a boat or other unlicensed structure is unlawful. Anyone who is caught gambling illegal regardless if acting as the bettor or host can face criminal prosecution that could result in financial penalties and possible time in a state or federal prison.
Sports betting has not been barred by the state's constitution, although the PASPA prohibited sports betting from being legalised within the state for the last twenty-five years. Due to this, many residents have chosen to use online offshore sportsbooks as they allow U.S players unrestricted access where they can place wagers on their favourite sports leagues.
Is Online Gambling Legal in Wyoming?
Once again, there's no law that strictly forbids online gambling in Wyoming. As in many other states, the activity falls under the grey area, meaning that there are low chances of you ending up punished for playing in offshore casinos.
However, not all casinos you come across on the web are properly regulated and licensed, so you need to choose wisely in which online casino you want to play.
The decision can be hard to make, which is why we are here to help you choose what is best. The list above consists of regulated and licensed offshore casinos that have the finest offer on the market. Whichever you choose, you certainly won't regret it.
Does Wyoming Allow Legal Online Sports Betting?
No, sports betting in Wyoming is currently illegal. While the PASPA has been tossed out, residents are still not allowed to place sports wagers until the state decides to legalise and regulate it.
Residents still have the option to use online offshore sportsbooks as the state, and federal laws do not have the ability to make using same illegal. While the growing usage of online sportsbooks continues, to date, there have been no arrests made in the state due to someone using a legal, unlicensed, and trustworthy sportsbook.
Future of Online Gambling In Wyoming
Wyoming falls into the category of states that are not sure as to how they would like to proceed in relation to sports betting. On the one hand, the expansion could lead to an increase in the state's revenue and the introduction of sports betting would not be much of a challenge as Wyoming already has other forms of regulated and legal gambling. As Drew Perkins, the state senator has stated, there's a lot of gambling that goes on in Wyoming, even when people are not noticing it. Although another senator for the state continued commenting that Wyoming does not like a lot of commercial gambling, which the legalisation of sports betting could bring depending on the way the state handles the new bill.
The two opposing sides of sports betting are needed as it will help the state's government see what would be the best course of action so it can benefit the state and the residents instead of hurting them. Perkins believes that if it is done right, the state can increase its revenue easily by taxing sports betting and that could be overseen by the Wyoming Gaming Commission, who would be in responsible for the distribution of licenses as well.
While there are some sports leagues not fully on board with the legislation, such a the NCAA, MLB, and NFL, the NBA has openly shown its support towards the ruling. The league has stated it is happy to comply with each state as long as the sports betting would be mutually beneficial for the league regarding exposure and monetary benefits.
Frequently Asked

Wyoming Online Gambling Questions
Can Players from Wyoming Place Sportsbook wagers Online?
Is it Legal to bet on Sports in Wyoming?
What are the Legalized Gambling Options in Wyoming?
Will Wyoming Regulate Online Sports betting in the Future?
Other US States Laws & Regulations For Online Gambling