Online Gambling in West Virginia – Gamble With Legal West Virginia Casinos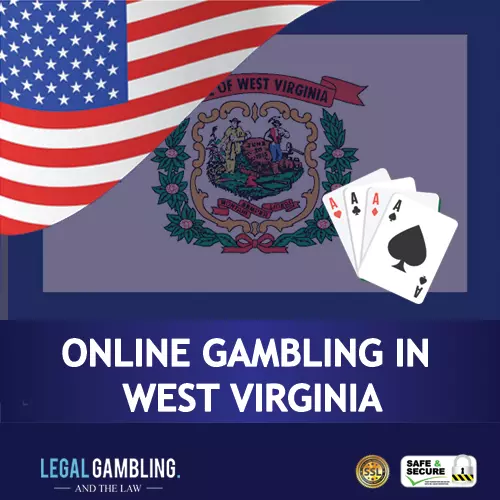 Welcome to the gambling paradise in the US! If you should choose one state where you can live your life to the fullest in this country, it might as well be West Virginia.
We are not even going to mention land-based casinos or any similar establishments, as those have been around for quite some time already.
What is important to mention is online gambling and the open-minded people governing West Virginia. Namely, the Mountain State said yes to three main forms of online gambling: online poker, online casinos and online sports betting.
List of Casino sites accepting players from West Virginia:
History Of Online Gambling In West Virginia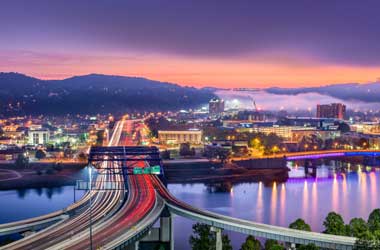 While West Virginia only has five casinos, four of which are racinos, a combination of racetrack and casino.
The state does have liberal gambling legislation, and one casino that is located in the state does have casino-style games, including table games.
While the racinos are primary focused on greyhound or horse racing, they do feature a few video lottery machines on the premises.
In West Virginia gambling is described as the act of betting or wagering funds or another valuable item of any game of chance or on the outcome of an unpredictable event.


In addition to the racinos, West Virginia allows the state lottery, horse or greyhound racing, casino-style games that do not use dice or balls, raffles, bingo and goodwill/charitable related gambling.
While the state does have a variety of betting variants, residents cannot engage in any form of animal fighting, "number" gambling games, gambling in hotels, or owning an illegal gambling machine. Anyone who is found participating in illegal gambling, whether acting as the host of the game or the bettor, will face criminal prosecution that could result in steep fines up to $1000 and/or 12 months in jail, all of which will be dependent on the type of gambling and other factors.
In West Virginia, sports betting has been and remains illegal despite the recent ruling that disbanded the federal law that prevented sports betting. While residents have death with the limitations, the growing number of online sportsbooks that accept US-based players is increasing, and therefore, regardless of the position West Virginia takes towards legalising sports betting, options are available to those residing in the state.
Is Online Gambling Legal in West Virginia?
Residents of West Virginia can finally relax, as the state decided to put a stop to all the prohibitions and legalize the standard online gambling activities. Even though not all the rules and regulations have been written yet, punters from West Virginia can celebrate this spectacular change.
While you wait for the online casinos to start operating within the borders of Virginia, you can practice your gambling skills in one of the old-school offshore casinos. Yet, don't get too relaxed now when you've heard all the good news, as you should still be cautious when choosing an online casino. For your convenience, the list above comprises your best options from which you can choose the perfect offshore casino.
Does West Virginia Allow Legal Online Sports Betting?
When concerning land-based gambling venues, no. The Professional and Amateur Sports Protection Act prevented sports betting in West Virginia as it did for most of the states in the U.S. However, as mentioned, this has been overturned as a result of a recent Supreme Court ruling, and subsequently, the state of West Virginia, if it so chooses, can legalise sports betting within the state.
As it is unknown as to their position, and whether state legislators will present new legislation to be heard in the state assembly, the only real option for West Virginians is to place bets with online sportsbook operators who are U.S friendly. This is safe and not illegal as neither federal nor state laws prevent the use of an offshore sportsbook.
Future of Online Gambling In West Virginia
Legislators are currently discussing sports betting in West Virginia in the state along with the executives of the local casinos and sports league representative. However, since the 2018 ruling when the Supreme Court disbanded the PASPA, a majority of the states have been discussing their future with sports betting. This case originated when New Jersey began making claims that it violated each states right to choose and govern sports betting within state lines. This action was supported by several other states including Mississippi, Delaware and West Virginia.
West Virginia government officials have been up in arms when discussing the best way to handle sports betting. The most recent idea that was offered by the governor, Jim Justice has created a stir of issues between casino owners and the sports league representatives. Justice stated that instead of paying an integrity fee directly to the leagues, instead the fee would be taken from the state's gaming interest before being handed over to the sports leagues. Justice went on to say that this fee is not going to be paid for by the state, but by the casino owners themselves.
Before this could happen, additional factors have to be taken into consideration such as having a special legislator session to change the current law, changing the state lottery, as well as getting the leagues and casinos to agree to this proposal. This process will not take place anytime soon as many small details must be worked out. Since Justice's comment, there have not been any other official statements released by any of the three parties involved.
Despite not making any steps towards its legalisation, West Virginia is in the early stages of that process and shows that the state is pro sports betting. The main issue is finding a way to compromise so all the parties involved could receive mutual benefits as well as taking profit into consideration. It is assumed that sports betting will be on a college and professional level as Marshall University has sent a representative to discuss the options and learn more about the proposed legislation.
Frequently Asked

West Virginia Online Gambling Questions
Can Players from West Virginia Place Sportsbook wagers Online?
Is it Legal to bet on Sports in West Virginia?
What are the Legalized Gambling Options in West Virginia?
Will West Virginia Regulate Online Sports betting in the Future?
Other US States Laws & Regulations For Online Gambling