Online Gambling in Nebraska – Best Online Casinos For Nebraska Residents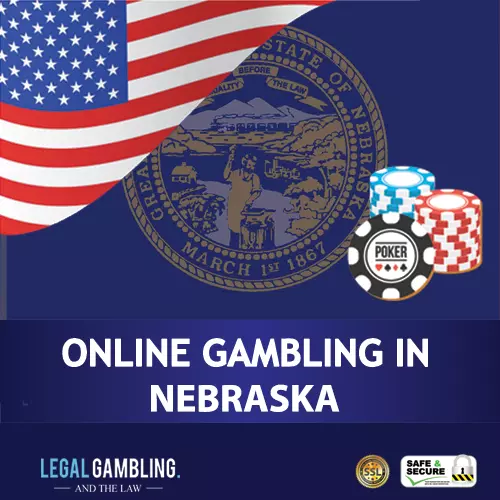 The gambling laws in Nebraska are much tougher than the neighboring South Dakota, Iowa or Kansas. The only legal forms of gambling in Cornhusker State are charity bingo, horse racing, keno and Class II machines.
As for online gambling, the Nebraska constitution doesn't specifically address it or declare it illegal.
That said, you can play on offshore sites without having to worry about legal consequences.
Today, we'll discuss the Nebraska government's take on online gambling, closely looking into the state's laws, as well as where you can gamble online while in the state.
List of Casino sites accepting players from Nebraska:
History Of Online Gambling In Nebraska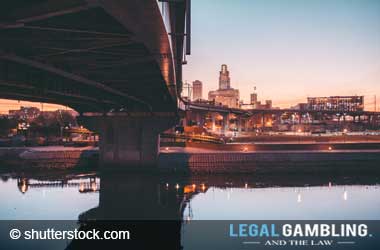 Nebraska gambling legalisation is, as many of the 50 states in America, as quite unfriendly when it comes to sports betting.
This is caused by a combination of the state and federal laws that directly impact all forms of gambling, including sports betting.
Nebraska describes gambling as the willing and active participation of betting an item of value, whether it be monetary or physical, on the sole basis of an unforeseeable outcome of an event, game, or contest.
While the state does not have any state-owned casinos, they currently have four that are located on Native American reservations, each of which is regulated under the Indian Gambling Regulatory Act.
There have been several attempts to try to create state-regulated casinos in the past, but each one fell through for one reason or another. The forms of gambling allowed in these casinos are different variations of horse race betting, the state lottery, social gaming, and charity-related gambling.
Online gambling and greyhound racing wagering are in a grey area as they have not been mentioned in the state's legislation nor are covered under federal laws. The following gambling variations are illegal in Nebraska: traditional casino gambling, poker, fantasy sports leagues, along with sports betting.
While residents in the state have been restricted to the limited forms of gambling allowed in Nebraska, this is changing due to the large number of offshore sportsbooks operating online who are becoming accepting on American based users.
Is Online Gambling Legal in Nebraska?
The section in the Nebraska Constitution that talks about electronic gaming devices and computers could help the state's authorities build a case against online gamblers and operators. From how I see it, Nebraska's stand on online gaming is somewhere between illegal and a gray area. Up to this point, no one has been prosecuted for gambling online in Nebraska. In fact, I haven't found a single documented case of the authorities pursuing a casino gaming operator.
I have the utmost confidence that you can play at offshore sites. There are numerous online casinos that accept Nebraska-based residents. But you don't need to look elsewhere — all the top choices are presented right here, on this page. I've come up with a list of the most reputable and trusted online gaming sites for casino aficionados living in the Nebraska area.
Does Nebraska Allow Legal Online Sports Betting?
Technically, no. Nebraska does not have the prohibition of booking in their state legislatures. Nebraska following the guidelines set by PASPA automatically means that sports betting is prohibited in the state.
The federal law is used to target residents in the US who are using or operating sportsbooks. The federal law nor the state law mentions the specificity of online gambling. The usage of an online sportsbook is legal, as long as it is based offshore and is licensed in another country. This is due to the fact that the federal law does not have the range to affect foreign sportsbooks.
Currently, there have been no arrests made in the state that has been directly tied to sports betting. Just be sure to be diligent when checking where the sportsbook is licensed as any that claim or suggest they are legally allowed to operate by the state and in fact illegal as the state does not issue licenses in this regard.
Future of Online Gambling In Nebraska
Sports betting in Nebraska can change in the future. The state legislation can allow for it to be allowed and regulated despite PASPA, the Professional and Amateur Sports Protection Act. Currently, only four states are exempt from PASPA, and while tempting to consider placing bets within those states, the reality is identification proving state residence is required in order to create an account and place wagers.
States, such as Nebraska will have to wait until next year at the earliest to discuss potential legislation that may be tabled.
In the meantime, forces in the economy are preparing for the states to create a new sports betting legislation which will regulate it. The stock market, for example, is in the works of creating a branch that will be designed for elite sports bettors. Aimed at generating profits, this branch will also allow sports leagues to capitalise on the billions in sports wagers that are made each year. When you consider the millions wagered on the Super Bowl alone, the prospect will be one that is expected to be hotly debated.
According to the governor, Pete Ricketts, sports betting will most likely not be a discussion that will reach the state legislators are he has always been a strong opponent against sports betting. However, he did applaud the ruling as it was in favour of the states rights over federal law. He bluntly stated that sports betting is illegal in the state, and there will be virtually no change to the law.
Frequently Asked

Nebraska Online Gambling Questions
What are the benefits of using a mobile sportsbook?
Will my credit/debit card get declined when using an online casino?
Can I still use gamble online at 18?
What sports can I bet on?
Other US States Laws & Regulations For Online Gambling