Online Gambling in Idaho – Idaho's Best Online Casinos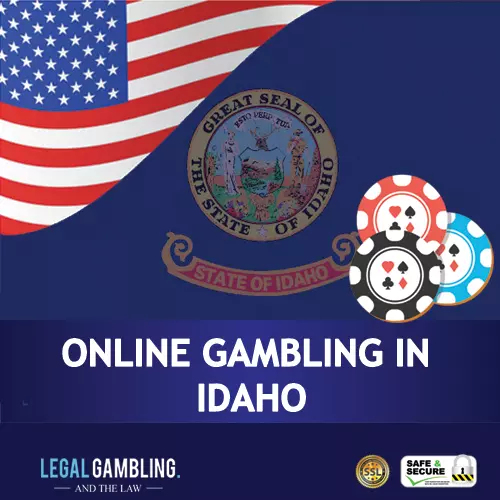 On this page, you can learn all about gambling in Idaho and find some of the best online casinos that accept players from this state.
Casino gaming is one of the most popular activities in Idaho. Tribal casinos are scattered all over the state, and the law allows several forms of gambling, including video poker, sports betting, bingo, fantasy sports, lotteries, charity gaming and more.
On the other hand, online gambling is a touchy subject, as there are no definitive laws that claim this activity to be either legal or illegal. So, are you allowed to do it or not?
List of Casino sites accepting players from Idaho:
History Of Online Gambling In Idaho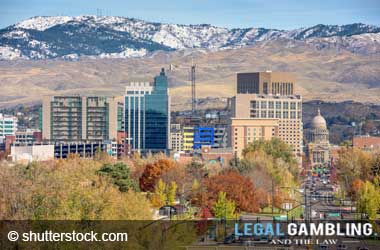 While Idaho is in accordance with the federal set in place concerning gambling, the states do have their own gambling legislation.
Their laws are restrictive but still allows for some types of the pastime to be available in their casinos. The only casinos that can be found in Idaho are located on Native American reservations, which there are seven of, which gives the residents a fair chance of finding one that isn't too far away from home. The forms of gambling allow are casinos games, horse, and greyhound racing, along with some pari-mutuel betting.
Though their prohibited forms are plentiful as they can range from slots, placing wagers on politics and businesses, contests, and unpredictable outcomes of events.
Which is not shocking as Idaho defines gambling as the act of risking any form on monetary value, whether it be money, credit, or item valuable items, for the outcome of an event, which includes sporting events as well.
However, the state government can write in additional and exceptions to the rules, such as employee licensing, rules, along with any additional financial requirements. Many political leads in the state have mentioned their plans or ideas regarding gambling in the state as it could be seen as a power move of sorts. However, no matter what the leads may suggest, any legislation created will have to keep the federal laws in mind, mainly the Indian Gaming Regulatory Act which restricts where casinos can be located and what they can include and provide for residents of the state.
While residents in the state can place friendly wagers against themselves, they have to ensure that they are not public, and it is only a social gamble. Though, despite having to limit themselves, residents of Idaho can now place sports wagers online by using an offshore sportsbook. Since more are allowing US residents to use their services without worry, they have been growing in popularity as they affected by federal or state laws.
Is Online Gambling Legal in Idaho?
As I mentioned above, Idaho's laws on iGaming are outdated and open to interpretation. Because of this, many people are left in the dark on whether they can gamble online legally or not.
Well, the good news is that online gamblers have never been arrested or put to trial because they played on an online casino site. This form of activity is very popular all across Idaho, and many people do it despite the potential risks.
In any case, you should not worry about playing casino games on offshore websites while in Idaho. There are numerous options to choose from, and I created a list of the best and most popular casino sites for Idaho players that you can check out below. These sites are all legal and licensed by official gambling jurisdictions.
Does Idaho Allow Legal Online Sports Betting?
It is illegal to be on sports on any land-based casino or venue in Idaho. Since Idaho is in compliance with PASPA, all forms of sports betting have been prohibited in the state. However, using an online offshore sportsbook is allowed and recommended for Idaho residents. Since the federal laws and Idaho state laws do not mention sports betting, or any form of gambling, via an offshore casino – they will not have not have to worry about being prosecuted or punished by the law.
This is defined as the federal acts are more concerned with stopping any bookies that are running out of Idaho then hunting down individual bettors. In Idaho's history, there has not been a single arrest tied to using an offshore sportsbook or any online casino gambling activities. The only legal issue that will come up will be of the sportsbook/casino is illegal and unlicensed in their origin country.
Future of Online Gambling In Idaho
Currently, other than Idaho state laws, the state is following the three federal laws regarding gambling. The Wire Act, the Professional and Amateur Sports Protection Act (PASPA), and the Unlawful Internet Gambling Enforcement Act (UIGEA). Though the main act that effects sports betting directly is PASPA, which has barred any state, excluding the four that are exempt from the act, Nevada, Montana, Oregon and Delaware, from allowing any form of sports betting.
The Wire Act bars any residents from the state of Idaho to place agers on any sports bets or other gambling opportunities happening in another state such as Nevada. The UIGEA on the other hand bars banks from processing transactions from known online casinos and sportsbooks that are domestic or offshore.
However, this could be changing as of May 14th, 2018, as the US Supreme Court ruled that PASPA was unconstitutional and therefore disregarded the original act.
Regarding Idaho and the ruling, the idea of allowing major leagues sports betting does not seem to be very bright. The current governor, C.L "Butch" Otter, told a local radio station that allowing and regulating sports betting would be a tiresome process as it would go against the state's current constitution. There have been reports of the governor saying that he does not want to see changes regarding sports betting, would be accepting of possible horse racing opportunities.
Frequently Asked

Idaho Online Gambling Questions
Do online casinos accept bitcoin?
Are sports betting still illegal with the Wire Act in place?
Will all gambling sites accept American based users?
Other US States Laws & Regulations For Online Gambling