Online Gambling in Colorado – Best Casinos to Gamble in Colorado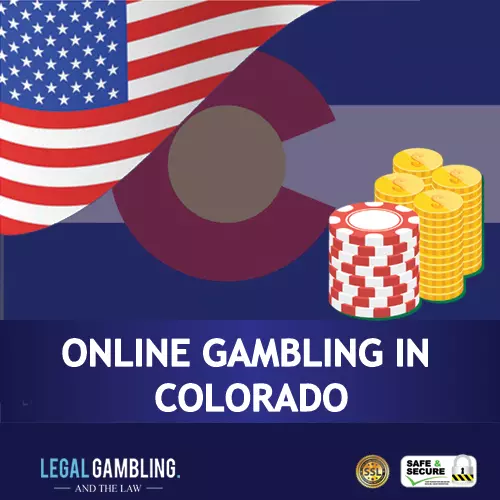 Colorado is a state that features some of the most breath-taking mountain views in the world, courtesy of the Rocky Mountains. Apart from the mesmerizing natural scenery, Colorado is also famous for its long history of gambling and its tolerable stand in regards to gambling.
From the very first casino establishment in the US built in 1822, gambling in the Centennial State has evolved dramatically. The current legalized forms of gambling are Indian casinos, social gaming, lottery, bingo, and raffles — to name but a few.
The legalization of online gambling in the US is still in its infancy and, by the looks of it, Colorado is taking baby steps. The state hasn't done much to clarify whether this form of gambling is illegal or not and what regulations must be followed to remain on the right side of the law.
This article will provide you with the answers you need regarding Colorado gambling laws, their history, as well as the safest options to gamble online when in Colorado.
List of Casino Sites accepting players from Colorado:
History Of Online Gambling In Colorado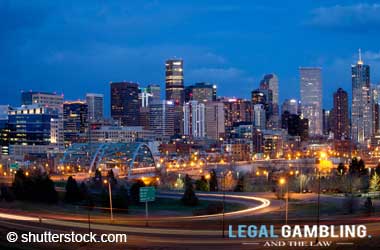 Colorado has a history of being the state known for resisting striking it rich since the 1800's.
There are 40 casinos located in the state of Colorado and several that offer horse betting, dog racing, as well as typical casino games such as poker, table card games, lottery and bingo. However, none provide a sportsbook.
This is due to the strict federal laws the prevent residents from participating in sports betting within the state, along with prohibiting them from using online casinos that are based in other states.
Though, the only legal issues regarding sports betting in Colorado stems from the federal laws – not from any laws created by the state regarding the issue.
This was the norm until more offshore sportsbooks began to allow American players to sign up and use their services. Since neither of the federals acts had the range or the power to reach foreign sportsbooks – players from the United States were able to finally enjoy the thrills of sports betting in a safe environment.
Is Online Gambling Legal in Colorado?
Colorado is yet another state in the US with misleading and frustrating language in its gaming statutes. While the Attorney General in Colorado declared online gambling as illegal in 2013, including offshore sites, there were no recorded cases of anyone getting arrested for playing at an offshore gambling site.
All the signs point to the fact that you can engage in online gambling without suffering any legal consequences. If you're a rookie in the iGaming world, putting your trust in one particular casino may be easier said than done, with so many operators claiming to be the best.
With this in mind, we ask — why would you bother going through all that hassle when there is someone else who can do all the heavy lifting for you? Yes, that's right — our professional team of casino experts has spent countless hours searching the best online gambling options for Colorado citizens and they are more than willing to share those findings with you above.
Does Colorado Allow Legal Online Sports Betting?
Yes. Even with the federal laws passed in the United States, players from Colorado are still allowed to place wagers on online sportsbook with ease. Since there are no laws referring to the usage of foreign sportsbooks, this is the most legal and safest option for Colorado residents.
Currently, there have been no arrests made in connection with placing online sports bets – and it doesn't look like this will be a crime anytime in the future. The laws mainly target the people who take the wagers and regulates their own sports betting more so than punishing the people who place the bets in the first place.
The only issue that stems from using bookies that claim to be legal while being based in Colorado. Which is a blatant lie, and they and those placing bets could face consequences with the law. Residents from this state should be diligent in choosing offshore sportsbooks that are legal, regulated, and safe to avoid any fraudulence or any federal-related issues.
Future of Online Gambling In Connecticut
On May 14th 2018, the Supreme Court made a ruling regarding PASPA, also known as the Professional and Amateur Sports Protection Act which was created in 1992, was extremely outdated and unconstitutional. PASPA prohibited sports betting of any kind to take place in the United States. Since this ruling, twenty states have taken on the consideration to allow and regulate sports betting – some even already moving on with their bills before the end of the current political calendar.
The future regarding Colorado and sports betting is a bit in the grey area. In Title 18 of Colorado's constitution states gambling on sports offline is illegal, which means that the state will require and ask for a vote of the people of they would want this legislation to change.
The governor himself, John Hickenlooper made an official report to FOX 31 that he, alongside his members, will need to evaluate the potential benefits and risk before determining the next step. He specified that potential risks could be gambling addictions and things of the sort.

VIDEO: Governor Hickenlooper on future of sports gambling in Colorado following SCOTUS ruling #copolitics #coleg #kdvr #SCOTUS pic.twitter.com/xwv08CE8op

— Joe St. George (@JoeStGeorge) May 14, 2018
Overall, Colorado's future is in the grey area at the moment, in the end, it seems that it will depend more on the people of the opinions of the states more than neighbouring states rulings.
Frequently Asked

Colorado Online Gambling Questions
How will you know if a gambling site takes players from Colorado?
What is the timespan to receive my payout?
If Colorado doesn't change their original law, can I still place wagers on offshore sportsbooks?
How can you tell if a gambling site is reliable?
Other US States Laws & Regulations For Online Gambling