Online Gambling in Kansas – Top Casinos In Kansas To Gamble On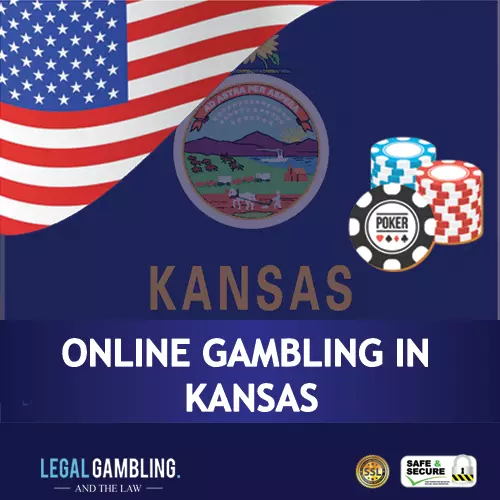 Welcome to my page of top Kansas online casinos. In this brief article, I will talk a little bit about the gambling laws in this American state and name some of the best online options for Kansas players. Enjoy!
Land-based casinos are very common in the state of Kansas. In 2007, a new lottery act was established, allowing private developers to open new businesses all across the state.
As for online gambling, Kansas is just like most US states in the sense that online casinos are illegal, but the law does not specifically prohibit online players from playing casino games online.
That's why many feel that online gambling in Kansas is a completely safe activity. But what exactly does the law say?
List of Casino sites accepting players from Kansas:
History Of Online Gambling In Kansas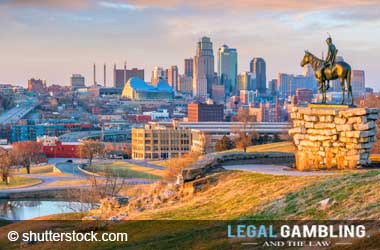 Kansas is known for being one of the more states liberal states concerning its gambling laws and regulations.
However, Kansas is strict regarding the punishments for being convicted of illegal gambling. For starters, the state has state-run casinos along with having four casinos that are located on the Native American reservations.
Moreover, charities can host local bingo nights as long as the proceeds from these games are going back into the charity or another form of goodwill, though the Kansas Department of Revenue must oversee these games.
Gambling in the state of Kansas is described gambling as the act of making and placing a bet with the sole intent to bet a valuable on an item, participation in a lottery or something similar, or playing on a gambling device.
Despite their state description of gambling, Kansas does allow a few variations of it to be played in the state. Such as the previously mentioned charity related bingo, typical casino games, athletic contests, along with horse and greyhound racing.
Although, as of 2008 all horse and greyhound racing licenses have been revoked and has not been seen since them. Moreover, anything that was not explicitly stated above is considered to be illegal gambling, which includes sports betting and as of 2008 – greyhound and horse racing.
For the past few decades, Kansas residents have been barred from participating in any sports betting on any of the land-based casinos. While having small social sports bet amongst friends is not seen as a high crime – it is limiting. Plus, placing sports wagers across state lines with states that do allow it is considered illegal as it goes against a federal law. Though, since more offshore sportsbooks are accepting American players, residents in Kansas are now being allowed to place their wagers on their favourite teams without fear of facing jail time in the state.
Is Online Gambling Legal in Kansas?
Section 21 of the Kansas Code is where you can find all the necessary information about the gambling laws in the state. There is no law that mentions online gambling, so this section is considered outdated and open to interpretation.
Officials might claim that the laws extend to online operations, but this is extremely rare. The state usually doesn't go after individuals, and if anyone should fear the police, those are the people who are operating an illegal gambling site.
Playing casino games on offshore casinos is a common practice in Kansas. On that note, here is the list of some of the best gambling websites that accept Kansas players.
Does Kansas Allow Legal Online Sports Betting?
While the state law does not explicitly state that sports betting is illegal in the state, the federal law, PASPA, does bar it from being a legal act in 26 of the states, including Kansas. Moreover, the state did ban horse and greyhound racing as of 2008 which means no forms of sports betting has taken place since then. Though, the federal law and the state laws concerning sports betting is only affecting towards land-based operations. Any online offshore sportsbook is legal to use without fear of prosecution from the state.
If any bookies, land-based or online, are claiming to be located in Kansas, then the operator along with anyone who uses it will be considered to have committed a misdemeanour that will result in a maximum of six months in jail alongside a $1,000 fine. When looking for a sportsbook, be diligent to ensure that it is located offshore to avoid any serious crime being committed.
Future of Online Gambling In Kansas
Along with 46 other states, Kansas complies with the three federal laws that affect gambling and sports betting.
In Kansas, there are currently several bills which are currently active that would allow sports betting to become legal in the state. The issue delaying those from potential approval is each bill having different rules as to where betting would occur and how the regulations would govern sports betting.
Some of the bills are stating that it should only be allowed at racetracks while others are offering alternative gambling sites. The state representative, Jan Kessinger, created one bill that made it to the hearing process, and after his interview with a local news source, Kessinger is going to continue his push to get it legalised.
Frequently Asked

Kansas Online Gambling Questions
What is the age requirement to gamble online?
What kind of leagues can I bet on with a sportsbook
Do sportsbooks broadcast the sporting games?
Other US States Laws & Regulations For Online Gambling