Online Gambling in Wisconsin – Top Casinos In Wisconsin To Gamble On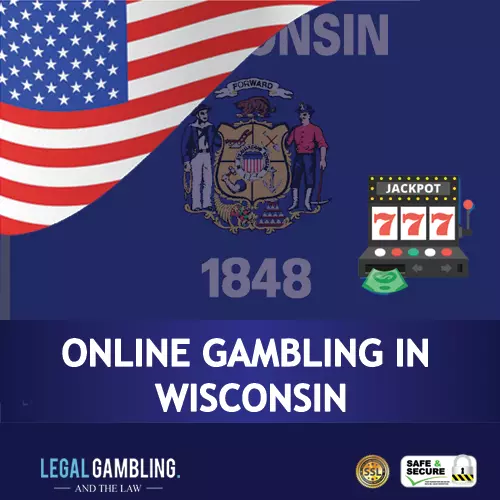 Wisconsin is somewhere in the middle when talking about legal online gambling.
While it does offer some online gambling options, it also stands by a definition that people who use a "wire communication facility" for offering or placing wagers are not respecting the law.
Having this in mind, one can think that the internet belongs to this category.
To stay on the safe side, you can enjoy online gambling on Daily Fantasy Sports, horse and greyhound betting, and particular skill-based online games.
But what if that's not enough for you?
List of Casino sites accepting players from Wisconsin:
History Of Online Gambling In Wisconsin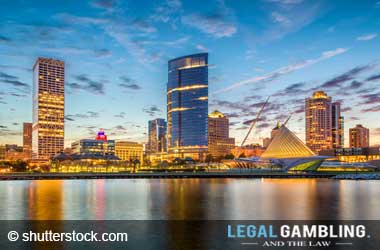 Wisconsin is home to a plethora of casinos that are located on tribal grounds. Although, the state is not in charge of regulating or running these casinos – instead they are regulated under the Indian Gaming Regulatory Act.
Other than the eleven casinos located on Native American Reservations, the state does not have any state-owned casinos as commercial gambling is illegal in Wisconsin. Despite having a number of casinos in the state, state legislation is clear as most gambling is prohibited.
Gambling in Wisconsin is described as when two or more parties agree to mutually bargain an item of value, which include monetary gains that are solely dependent upon the unforeseeable outcome of an event where one party will win something and the other will not.
Those forms of gambling not permitted in the state include all casino-style games, bookmaking, and owning an illegal gambling device.
However, the state does permit horse racing, greyhound racing, bingo, charity-related gambling, raffles and betting on contests of skill, endurance or strength. Any form of illegal gambling, which includes placing wagers under the legal age or when hosting/using an unlicensed game, will result in criminal charges that can lead to either fines or will result in the sentencing of time in jail.
Is Online Gambling Legal in Wisconsin?
In the Cheese State, online poker is considered illegal. If you decide to play it anyway, you will be committing a Class B misdemeanor and face a jail sentence of up to 90 days followed by a $1,000 fine. Again, there's no evidence that anyone has ever been prosecuted for this misdemeanor in the state of Wisconsin.
For all of you who believe that no harm can be done if you play a game or two in an offshore casino, we have done a favor. Above this text, you will find a list that names some of the most interesting and trustworthy casinos where you can spend your time and money. Break a leg!
Does Wisconsin Allow Legal Online Sports Betting?
No, sports betting in Wisconsin has not been legalised. For the past 24 years, it has been prohibited in the state due to federal law. However, that law has now been disbanded and could see Wisconsin expanding its gaming legislation to include sports betting.
While residents in the state have dealt with strict gambling legislation set by the state laws and federal laws, new gambling opportunities are becoming readily available. This relates to an increase in the number of online offshore online casinos and sportsbooks accepting American players and giving residents in Wisconsin the chance to partake in gambling variants that are barred in the state. Plus, using these sportsbook and casinos is deemed legal as the state, and federal laws do not mention the usage of online gambling.
Future of Online Gambling In Wisconsin
Sports betting in Wisconsin is not expected to change anytime soon. Even though the Supreme Court disbanded federal law that prohibited legalising sports betting, the ruling seems to have little effect on Wisconsin. While many states are looking forward to legalising sports betting, most remain opposed to legalising it and from all accounts, that includes Wisconsin.
After the ruling, Wisconsin quickly spoke out about that state's actions and feelings towards it. A spokesperson for the Department of Administration for the state stated that sports betting is prohibited by the state's constitution and is not allowed under the state-tribal contracts. The spokesperson, Steven Michels, continued to say that the court's ruling will not affect Wisconsin in any way. Although, this could be overturned if the Native American tribes wanted to incorporate sports betting and the state was okay with it. Seeing as how the state does not own or regulate the tribal casinos, this is a very real possibility.
If the tribes chose to add sports betting, they would not need a change in their constitution. Instead, all that would be needed is an amendment to the previously established gaming contracts. While this is an option, it is a risky one politically as added measures would be needed for the negotiation process such as convincing the state to renegotiate when it is not required.
Allowing sports betting could see multiple positive impacts on the state. The major one is in an increase in the yearly revenue, as the increase in revenue could go towards state-supported programs or other state interests. Moreover, it could easily increase tourism in Wisconsin, which would also increase revenue within the state. It could also see professional sports team choosing Wisconsin as their home, and that also would be beneficial to the state's economy.
Frequently Asked

Wisconsin Online Gambling Questions
Can Players from Wisconsin Place Sportsbook wagers Online?
Is it Legal to bet on Sports in Wisconsin?
What are the Legalized Gambling Options in Wisconsin?
Will Wisconsin Regulate Online Sports betting in the Future?
Other US States Laws & Regulations For Online Gambling