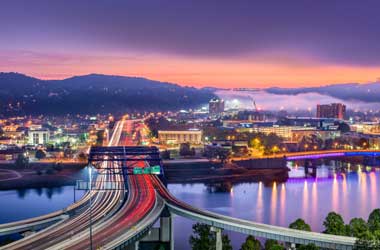 There are a number of states eagerly waiting for the Supreme Court to overturn the Professional and Amateur Sports Protection Act (PASPA) law of 1992. The state of New Jersey has appealed the PASPA law and the Supreme Court is currently reviewing the case.
West Virginia is one of those states that is hoping for PASPA to be overturned. Legislators have submitted Senate Bill 415 that looks to introduce sports betting to casinos in West Virgina. The bill has already received approval from the House Finance and has now made its way to the House of Delegates for review.
The Finance committee did not make any major changes to Bill 415. The committee had earlier rejected calls for wagering via smartphones to be banned and for wagering on the individual performance of athletes to be banned. West Virgina has 5 operating casinos and the introduction of sports betting will be a big boost to their overall gross gaming revenues.
State lottery officials in West Virgina are pushing for the sports betting bill to be approved as it will help the five casino counter growing competition from neighbouring states. West Virgina like many other states in America has a thriving illegal sports betting market. Legislators are pushing for sports betting to be legalized so that they can crackdown on the illegal sports betting market and help the state profit from a new revenue stream.
West Virgina was the first state to legalize casino table games in the region and state legislators want to push hard to ensure that West Virgina is in a position to quickly implement sports betting if and when the Supreme Court overturns PASPA.
In a statement, John Cavacini, West Virginia Racing Association president said
"We didn't have any idea what a success it would be in the beginning, although obviously, competition has hurt us tremendously. We look at it as a profit center for us, for the state of West Virginia"
The state will benefit greatly from the additional revenue that the sports betting market will generate. The Lottery Commission has conducted a study and expects the state to generate a profit of $5 million from its sports betting market. The overall sports betting market is expected to generate close between $180 to $315 million each year and the state will take a 10 percent tax from this.